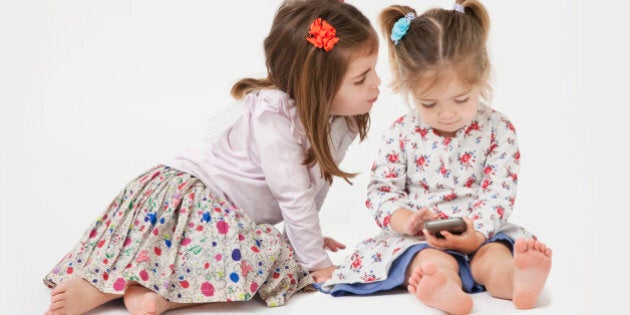 Much like the landscape of careers Canadians' perceptions of the classroom is changing. According to a new poll we commissioned for the CST Learning Project over half of Canadians agree the future of the classroom is going to be radically different in 15 years. Ranging from virtual field trips (73 per cent) to computer teachers (56 per cent) to personalized learning programs for each student (60 per cent) and the complete elimination of textbooks (66 per cent) Canadians believe we are in for a dramatic twist in our education system by the year 2030.
This begs the question, what tools should our children start using to better prepare them for the classroom for the future?
To help us answer that question we analyzed the ideas educators all across the country have been submitting to the CST Learning Project, a program dedicated to supporting innovative learning programs for Canadian children. We also chatted with 40+ leading experts who have shared their insights about the future of learning and careers in their respective fields.
Based on what we've seen these are the top five tech trends preschool children will begin adopting to better prepare them for the future of learning:
1. Everyday gamification - From smart forks to smart toothbrushes for kids, technology is turning the everyday mundane tasks into fun learning activities. For example, did you know there is a Bluetooth-equipped toothbrush that acts like a video game controller. It connects to your smartphone and as your kids brush away the day's grime, their motions are being used in-game to do a bunch of cool things like conduct an orchestra and crushing monsters. A dashboard helps monitor how frequently they've brushed. Look for similar game-based learning tools to come to a preschool room by 2030. Think potty training, hand washing, dressing, reading, drinking from a cup etc. You get the gist.
2. Mobile/connected play - Think Wii and you'll know where we're going with this one. Mobile/connected play platforms are cropping up everywhere these days. Connected play will help students gain hands-on experience in a variety of subject matters and help teachers bolster their lesson plans.
3. Wearable technology - This growing area of technology (think fitbit) is now becoming kid-friendly and increasingly more educational. From devices that allows children to track their physical fitness activities, score points for being active, and even earn rewards for their efforts to those that track homework. Or jewelry that acts as a smart locator and wearable phone for kids (ages 4-11) all rolled into one.
4. Virtual Playgrounds - We're not just talking about kids glued to their computer screens, sitting in a classroom chatting with friends online and playing games like Lego Universe or herotopia -- although that's pretty cool too! We're talking digital play spaces that are specifically designed to stimulate a child both physically and mentally. It's a blend of interactive technology and physical activity all rolled into one! One such example is the eyeplay or the DigiPlaySpace at the Tiff Bell Lightbox in Toronto.
5. 3D printers/robotics - Move over text and image based learning -- in the classroom of the future children will learn to solve problems through physical prototyping in an early stage of their development. Disruptive technologies such as 3D printing and robotics are leading the way in this evolution of learning and educators are starting to see the trend.
To learn more about the CST Learning Project and see the types of learning tools tech savvy teachers are starting to infuse into their own classrooms go to: http://learningproject.cst.org
The survey was completed by Leger between March 23 and March 26 with a sample of 1,578 Canadians 18+. A probability sample of the same size would yield a margin of error of +/- 2.5 per cent, 19 times out of 20.