It was the summer of 1998 and my friend and I decided to spend 5 weeks touring the UK and Ireland before heading back to school in the fall. We were 19 and it was the first time either of us had traveled outside of North America. Armed with our 65 litre backpacks and Lonely Planet guides, we were ready for anything.
During that trip we got lost, rocked up to cities without securing a place to sleep and had no idea how long we'd stay. We let our senses guide us, and at 19, our senses were sometimes more likely to lead us to the best places to party (the only photo I have of Glasgow is a night out on Sauchiehall Street), but I digress. Reading maps, trusting recommendations from other travelers and engaging with locals was the only way to feasibly get around.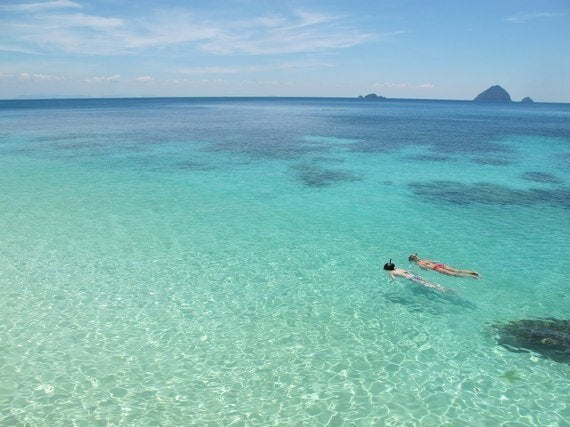 A few years and several stamps in my passport later, I embarked on a 3 month solo trip around South East Asia. Instead of researching ratings on TripAdvisor or sifting through travel blogs -- which didn't exist -- I relied on friends who had traveled the region for recommendations.
One friend had spent several months as a dive instructor in the Perhentian Islands in Malaysia and suggested I check it out. She emailed me a step-by-step guide on how to get there, because the travel guides hadn't really picked up on this little piece of paradise yet. So I printed out her directions and tucked them into my bag along with other emails and handwritten notes from friends on things to see and places to stay.
The directions seemed obscure at first, but she was bang on, and when I arrived to catch a boat from the mainland to Perhentian Kecil -- the smaller of the two islands -- I discovered several other travelers also had notes and emails from friends to help get them there. Forty plus countries and 5 continents later, I still consider this island to be the most beautiful place I've ever traveled.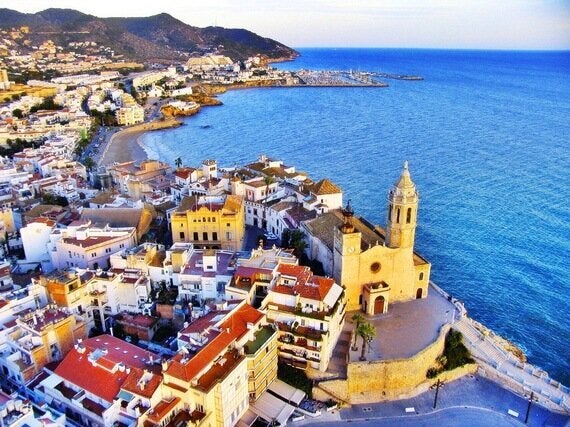 Fast forward to 2008 where I was most definitely researching destinations and booking accommodations in advance online. I made plans to spend a few months traveling Morocco, Spain and Portugal and I knew almost exactly how my trip would go before ever crossing the Atlantic. Despite all the digital resources at my disposal, I was still open to recommendations from friends (I still am to this day). My best friend suggested I spend a day in Sitges, a beach town about 20 minutes by train south of Barcelona.
After an afternoon of lazing on the beach and people watching, I perched my sun-kissed bod at a beach bar and ordered a pitcher of Sangria (as you do). A few moments later a tour group of seniors strolled by smiling and uttering things to me. My command of the Spanish language is pretty basic, so I asked the men behind the bar what they were saying. "They say you are beautiful lady," one announced, giggling. But I knew he was lying, and that "beautiful lady" was probably the extent of his English.
Then a man a few tables away declared that the bartender, as I suspected, wasn't telling me the truth. He said they were saying how happy I looked, despite being alone. That sparked a conversation with this man who turned out to be David Dalmau, a well-know Catalan artist (enter Woody Allen cliché here).
Instead of relying on a smartphone to tell me where to go, what to eat, and what to see I spent the afternoon strolling around Sitges with David. He grew up there and was back visiting friends and family before a new exhibition of his work was set to open in cities across Europe. Hearing his stories as we slowly made our way through the village made for a much richer experience. Had I been hunched over flipping through my Twitter feed (as I sometimes do today) we may never have met.
I now travel with a smartphone and like many of us, I'm completely guilty of being connected while away. It's nice to check-in for a flight on your way to the airport or book hotels on the fly. Yet it's hard to be fully aware of your surroundings while you're so busy capturing them to brag to everyone at home. While travel is a million times easier than it was back in 1998, I'm so grateful to have traveled a few hidden gems before technology made them so accessible.
Do you ditch your devices when you travel, or do you prefer the ease of having information at your fingertips?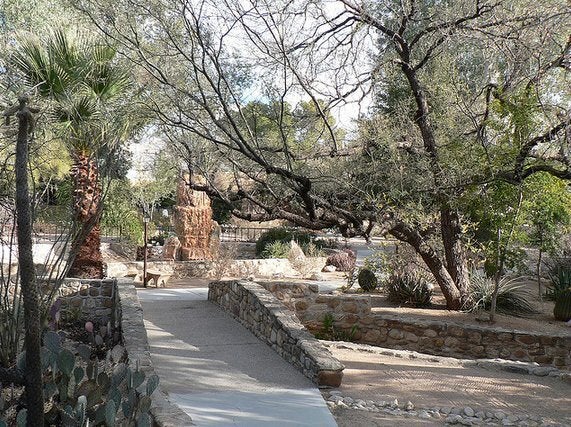 Unplug And Relax At These Digital Detox Retreats