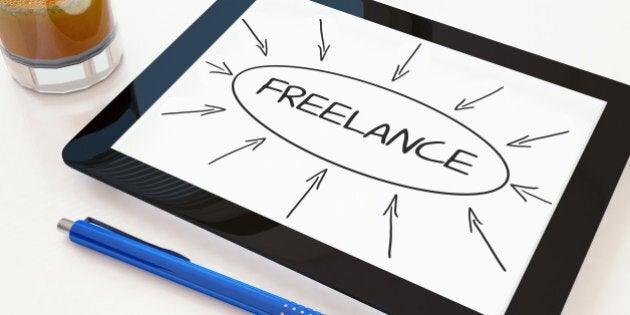 It is no secret that people joining today's labour market are entering a vastly different world than I did. I had always longed for a workplace where freedom and flexibility when it came to work were not only valued, but possible.
Growing up, I was a precarious, hourly paid shift worker. Many times in my early-to-mid 20s, I was faced with too much month at the end of the money. The gig economy model of work did not yet exist, and with rigid shift scheduling and strict employment processes, I had to rely on loans to make ends meet. Since then, my belief has not changed: This is not the way new entrants to the labour market should start their careers.
Thankfully, after 20 years, the discussion around labour laws has been reopened in Ontario. The "Changing Workplaces Review" marks the first step in addressing broad considerations in today's employment scenario - a step that reflects my aspiration to help update legislation so they resemble the way people actually work in 2017.
And yet while the new labour reforms could, on the surface, present improvements for lower wage employees -- such as higher minimum wage -- there is a disconnect when it comes to the gig, or new economy.
The simple fact is people in 2017 are working differently due to technological advancements in the workplace, and the changing landscape of how we secure positions. And as part of this major update to labour laws, the government has an opportunity to address this new way that people are, and want, to work.
With the announcement, which came out this past week, it seemed the government has bought into the idea that all workers should fit into a 'traditional' work model. This thought process could hinder the growth of the new economy in Ontario, in particular this strong underlying theme: that the independent contractor model should not be used by employers in Ontario.
Yet, the reason why the new economy model -- and using independent contractors -- can be so successful is because this model builds upon efficiencies and progressive parts of running a business that traditional business models have yet to grasp.
For example, hiring processes involving extensive paperwork and expensive HR costs are only some of the components that can be digitized and made more efficient in the independent contractor role. They are rendered redundant should an independent contractor only ever work one shift - or gig, but it is this redundancy that the labour reform is trying to combat instead of innovate.
The fear around the idea of the independent contractor model stems from the fact that independent contractors do not receive traditional workplace benefits - such as unemployment insurance, health and dental insurance, and CPP. The reality is, many professionals are opting for part-time and contract work. The reasons for this choice include a desire for more flexibility, new technologies that are emerging that connect people directly with job opportunities, and an overall desire for more independence.
It's time to look at hybrid solutions that solve the job security versus independent contract worker divide. It's time for businesses and government to consider ways to evolve and to allow the gig economy to more positively contribute to the solution.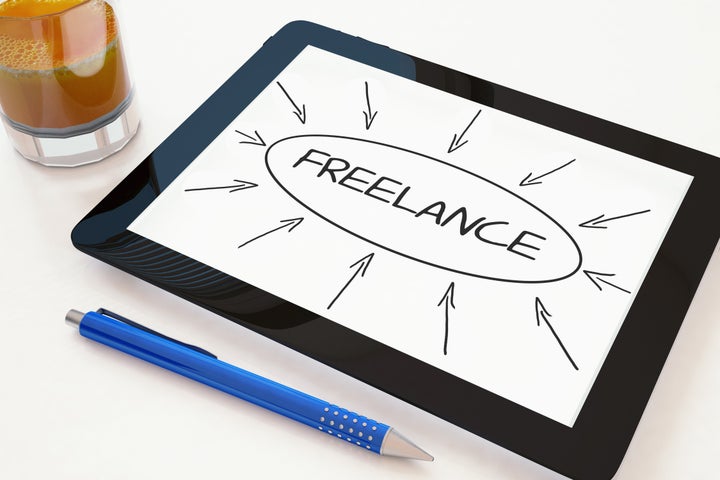 In my position as Co-Founder of Hyr, a technology company connecting businesses with independent professionals, and independent professionals with on-demand shift work, I know the independent contractor model is mutually beneficial. The key to this, I believe, is through technological innovation.
For example, the government could consider policies -- like what has been proposed in New York State -- essentially looking at new and innovative classification of work. We know that both workers and businesses are looking for freedom and flexibility. Let's help both parties, while still providing workers with the security they need most.
Technology has the ability to help people get jobs and help businesses find talent, it also has the power to end the stigma surrounding workers in the new gig economy - those who choose to work as independent contractors.
I believe that the best way to predict the future is to create it -- the future of work is here. Technology has not only fundamentally changed the way we work, whether it's the way we communicate or the automatization of jobs, but also the way we FIND our work.
The Ontario Government has an opportunity to be forward thinking as they consider further updates to the Changing Workplaces Review. With this review, they can create a true win-win across all job categories by creating policies that will help workers and businesses gain freedom and flexibility while still providing workers the security they need.
Erika Mozes is the Co-Founder and Chief Marketing Officer at Hyr, a technology company that connects businesses with independent professionals, and independent professionals with on demand shift work.
Follow HuffPost Canada Blogs on Facebook