Another Canadian-born politician is under fire for taking a vacation to a sunny destination while his constituents suffer through a crisis.
Cruz was born in Calgary and spent the first four years of his life in the true North strong and free before his family moved to Texas. He was a Canadian citizen until formally renouncing in 2014 ahead of his presidential campaign. Cruz's biggest memories of Canada are reportedly that it was "cold" — ironic considering the current weather in his state.
With the ill-advised Mexico trip, Cruz does have something in common with his homeland — he joins a wave of Canadian politicians and staffers who were caught vacationing internationally over the winter holidays in late December despite explicit Canadian public health guidance not to do so and the onset of the dangerous second wave of COVID-19.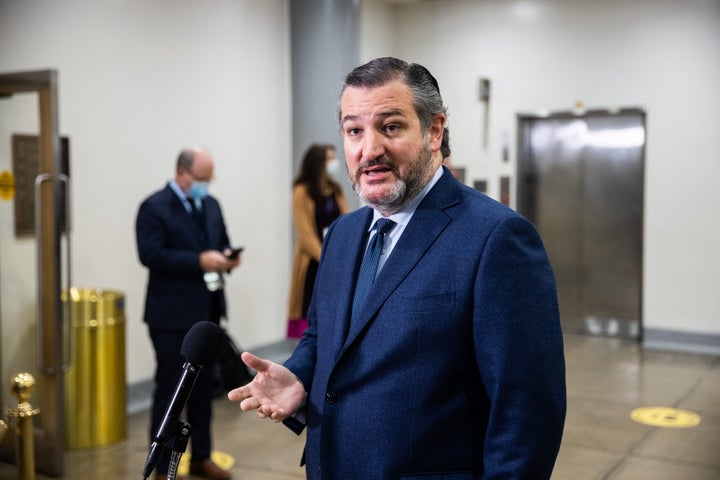 Cruz's state is still locked in the same global pandemic we've all been facing, but is also facing the compounding crisis of frigid temperatures paired with infrastructure failures that have led to widespread power outages.
So, maybe it's not the time to go to Mexico.
But go Cruz did, as many politicians before him north of the border did, too. Like many of the Canadian politicians caught abroad while their constituents suffered, Cruz appears to have quickly realized his miscalculation. The Associated Press reports that the senator will be returning to Houston "imminently."
As for his Canadian homeland, don't expect any imminent return here.
The border between Canada and the U.S. remains closed to non-essential travel for the foreseeable future.