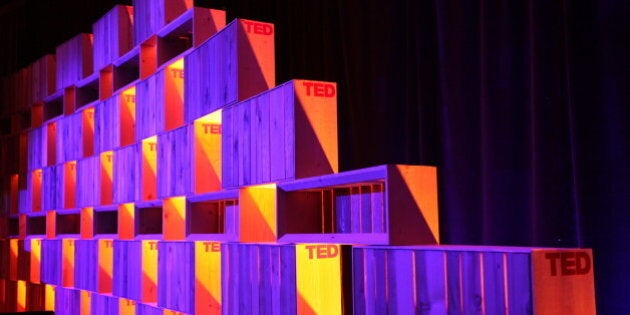 When speakers take the stage at the TED Conference in Vancouver, they're standing on an innovative and proudly B.C. piece of craftsmanship.
The stage for the sold-out conference, being held in Vancouver until March 21, was built by local architect Michael Green with donated B.C. wood from Interfor mills.
The 16-foot high wall was made with 400 linking planter boxes made of Hem-Fir (a mix of the hemlock and fir species) and cedar lumber from mills in Castlegar and Maple Ridge, B.C., according to a press release Tuesday.
"An idea I certainly would like to spread is that wood is an amazing material full of unexplored potential," said Green, who gave a TED talk in 2013 called "Why We Should Build Wooden Skyscrapers."
"Wood sequesters carbon, which means we can meet the challenge of building the new affordable homes needed by so much of the world's population while limiting our impact on the environment," he explained in a news release.
The stage was designed and built with a group of architecture students from UBC, BCIT, Kwantlen, and Emily Carr.
Green told The Vancouver Sun that once the conference is over and the stage is dismantled, the Vancouver school board will be given as many planters as they can take. He said there will also be some for other school districts and the Ronald McDonald House.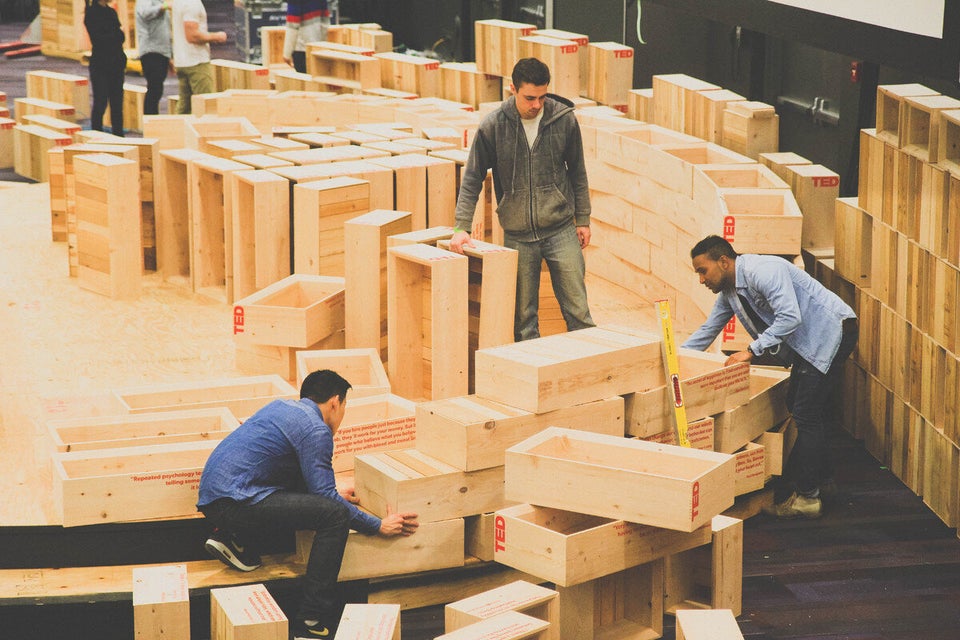 Vancouver TED Conference Stage
Find out where you can stream the talks here.
Like this article? Follow our Facebook page

Or follow us on Twitter