A 15-year-old ballerina is going viral for all the right reasons.
"If you can do this, then so can I," one wrote. "Keep up the amazing work and thank you for being such an inspiration, especially in a community where tiny is seen as perfect! You rock."
Another said: "I'm a plus-sized dancer myself and I get so much hate for it but this really inspired me to keep going with it. Keep doing you."
But while the 15-year-old appreciates all the positive comments, she still can't believe she's become such a sensation. After all, she's been dancing for the past 10 years!
"The last week has been shocking," she told People magazine. "I never expected this all to happen on a video I posted last November. All the support is amazing, but I'm not sure why it's such a big deal, as I've been [dancing] my whole life."
Nonetheless, Howell is happy to be a body positive hero. "It feels good to be a role model for all women," she told Today.com. "In the dance world, it shouldn't matter what size I am, the only thing that should matter is my technique."
According to Buzzfeed, Howell originally used her Instagram account to share clips and photos of her ballet endeavors with friends and family. But since her video went viral, she now has a following of more than 59,000.
Howell also told the news site she prefers not to use the word "plus-size," despite fans labelling her as such. "If I can do everything that anyone else can, why should I be in a separate category?" she asked.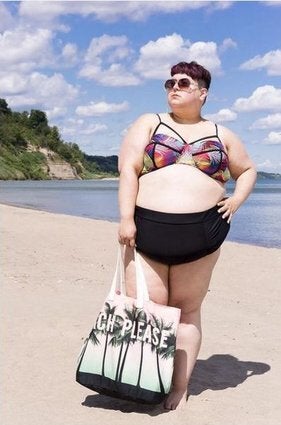 Body Positivity: 16 Inspiring Women Leading The Movement