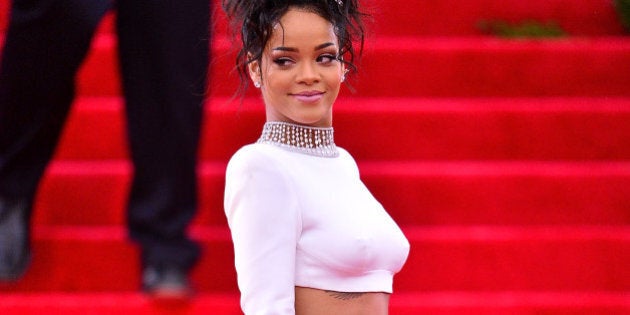 A few years back, it seemed like there was nothing as horrible as mid-2000s fashion. The stores we shopped and worked at as teens were considered dated, were arguably out of touch, and they instilled a sense of fear familiar only to those who've had to work split shifts in a fitting room crammed with bratty tweens. But now, it's a different story.
First, we're removed enough from our former realities that we can now look objectively at teen fashion trends again. Second, thanks to street style, fashion blogs, and the fact that it's not 2004 anymore, the stores of our youths aren't reserved solely for the varsity crowd. (Unless we're talking about Abercrombie.) Which is perfect, considering "teen" films like "The Fault in Our Stars", which opens June 6, will undoubtedly make us pine for the seemingly effortless style of anybody younger than we are. That's why we've rounded up 10 teen fashion trends we can adopt as adults, or more specifically, resurrect from our past lives. Here's looking at you, overalls.
Story continues below the slideshow: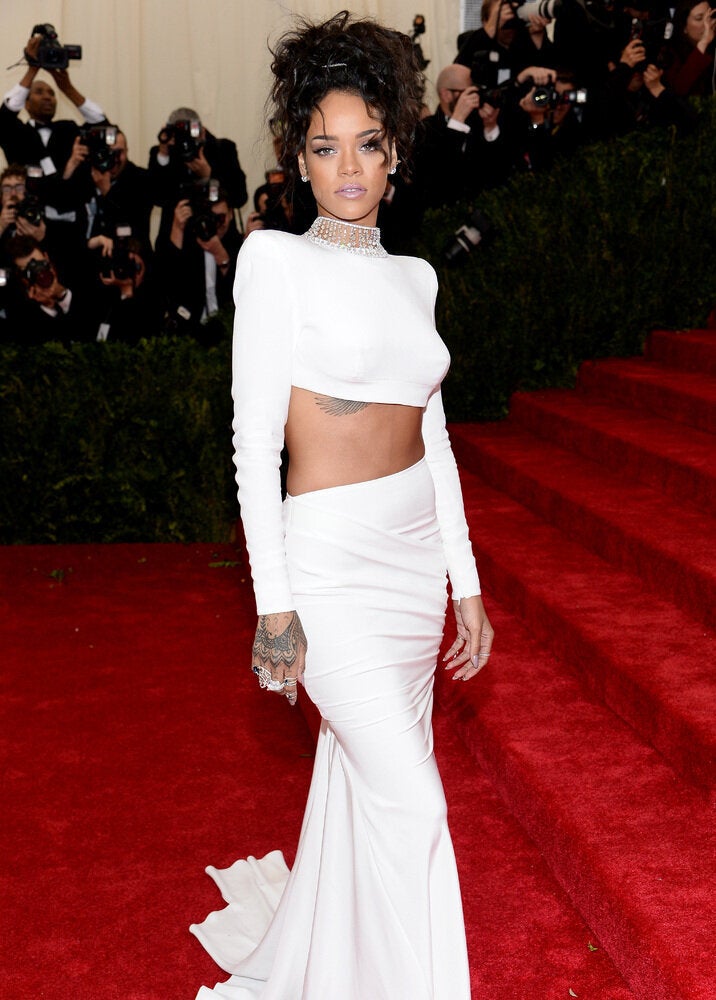 Teen Fashion Trends We Can Wear Now
Considering the 2000s' affinity for super low rise pants (guess what is not on this list), arguably most shirts were crop tops in some capacity for about ten years. But now, the real-deal '90s/early aughts look is back: whether at chains like Forever 21 or on the runway via Balenciaga, crop tops are for everybody again. So if you can read this, Marissa Cooper, you were right to wear 99 per cent of what you did.
Let's be honest: nothing meant more to most of us than wearing any piece of clothing slathered in logos. (See: the great Roxy takeover of 2001-2005.) And while there's always the option of picking up a classic Gap hoodie (a staple of our closets), you can also go for the "designer" option of a typography-adorned top by Alexander Wang or Missoni. (Although bonus points are in order if you can find a mint-condition Billabong t-shirt from 2003.)
We never saw this coming (or maybe we just didn't want to). Despite summer's cruel ability to make us want to wear pants less, capris still seemed so dated. They're what we wore in high school, for heaven's sake. But alas, everything kind-of-old really is new again, and this year, everyone from J.Crew to Joe Fresh resurrected the trend, fortunately erasing our memories of those cargo pant styles that laced up at the bottom. Those, for the record, must stay buried in our pasts.
At some point in our teenage lives, we saved up enough part-time retail job money to buy those quintessential black and white Vans slip-ons. (Or printed – who are we to make assumptions?) And why wouldn't we? They were comfortable, they were easy to wear, and they went with almost everything – until they disappeared. Well, rest easy: they've come back to us. Not only in their original Vans form, but through designers like Prada and Givenchy. Just refrain from re-buying the spike punk belt (maybe).
We relate neon and brights to the '80s and '90s, but a single viewing of "Veronica Mars" will prove just how resilient neons are. (And lest we forget everything worn by Paris Hilton in "The Simple Life.") That's why neons are back – again – but a little more formal (courtesy of Ralph Lauren) if you're into something more professional. And if you're not? American Eagle's shift dress is the perfect combination of both '90s and '00s kitsch.
The Plastics' rules were real for the day Karen from "Mean Girls" wore a vest, but rest easy: they aren't all disgusting. DIY and chain-level denim vests are currently abounding (and brands like Diesel are trying their hand at capitalizing on the Americana-biker aesthetic, too), but you can take the trend in a more professional direction à la Rebecca Taylor, whose take on a trend is a far cry from, say, our choice to just cut the sleeves off an old denim jacket.
Hoodies are tricky: first, we lived in them for about ten years as students, so they bring back memories of sitting in class, praying for a fire drill (or not – who are we to assume?) Second, they've gotten a bad reputation because they technically fall under "loungewear" – until now. While Roots offers an adult alternative to the style (we couldn't afford Roots as kids), collections like Julien David's proved you can mix and match hoodies with anything from pants to skirts. Respect forever, though, if you resurrect anything made by Ecko between 2000 and 2002.
If you owned an Adidas track jacket like Missy Elliott's ten years ago, you were better than us. But now those jackets have been deemed "vintage" (ish), and you can pick up commemorative styles from the brand itself – or, you can go full-on fancy with Jonathan Saunders' satin jacket (which is lovely despite lacking three distinct stripes).
You weren't a teen of the 2000s without wearing pleather, so fortunately we can relive the choices of our past through the spring/summer 2014 leather boom (courtesy of everyone from Saint Laurent to Tom Ford). The brighter, the better – and worn with bright polyester, better still. Just rest easy: pleather still abounds, so if you're not into wearing animal byproduct, most brands (that we can afford) carry the synthetic alternative.
Let's admit it to ourselves and everybody else: the Tommy Hilfiger overalls of 1999-2001 were a gift to us all. And do you know what? We weren't wrong – clearly – since everyone from DKNY to Chloe included denim overalls in their collections this season. The best part? Since so many people purged their wardrobes once overalls were "out," chains like Value Village are still chalk full, so if you're hoping for a pair of naughties' originals, it's your time to shine.