They say looking good is the best revenge, and for one New Jersey teen, that mantra couldn't be more true.
The 18-year-old shared a photo of herself in the brightly patterned dress on Instagram with the caption, "This is for always being labeled as, 'ugly' or 'angry'. Thank God, stereotypes are just opinions." Take that, haters!
"As an artist I have a completely different point of view compared to most individuals. I am extremely analytical and observant. Throughout the world, we have people who do not notice each others essence and humanity. We Stunt our collective spiritual growth by allowing assumptions and stereotypes to cloud our mind and thus our physical reality."
"I would like to take this moment to say that you have to understand who you are because if you leave that space open, you leave your identity in the hands of society. Don't let anyone define you. Beautiful things happen when you take pride in yourself."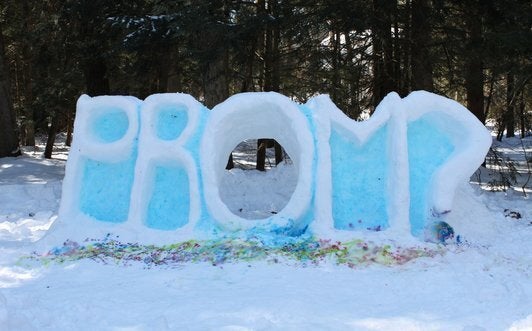 27 Elaborate Promposals
Popular in the Community