Two years ago I was sitting at my desk when one of my students casually asked me if I had read The Fault in Our Stars. My negative reply silenced the classroom. Now every teacher I know yearns for a quiet room, but this silence was freaky. My students stared at me with the same kind of fascination and horror that one views a car wreck. They simply couldn't believe that I hadn't read it. After all, they exclaimed, I am an English teacher and it's "like the best book ever written."
Their insistence was persuasive and I read John Green's book a few weeks later. I will certainly argue that it is a wonderful book, but what has stayed with me longer than the story is my students' strong reaction to it. You just can't teach that kind of enthusiasm. Believe me, I've tried. To this day I haven't yet witnessed a kid who's skipped into a classroom singing, "Oh goody! We're studying The Old Man and the Sea" without obvious sarcasm.
For years parents have asked me how to get their teen more interested in reading. It's as common a question during parent-teacher interviews as what their kid has to do to get a 90% in the class (which really only has one answer). Parents know that their kids aren't excitedly turning the pages of their class-required readings, but what they are more concerned about is that their kids aren't reading at all. This isn't to say that their teen can't read, it's that their teen won't read.
So what's so great about Young Adult Literature? Books like The Fault in Our Stars and The Hunger Games and Harry Potter have proven that teens will read for pleasure when paired with the right book. Yes, parents: they'll read it and they'll like it.
Teens need to feel a connection to a book; it needs to engage or provoke them in some way. The heartbreaking story of cancer-stricken Hazel in Green's book touched teen readers in a way that resonated with them. That's what so great about Young Adult Literature.
And if your teen responded strongly to the tragic love story in The Fault in Our Stars, your teen just may rapidly turn the pages of Like No Other by Una LaMarche, the fateful story of a Hassidic girl and a black boy. Speaking of tragic and fateful love, perhaps your teen will then have a bit more interest in Romeo and Juliet. That's what so great about Young Adult Literature.
Did your teen rush out to watch Divergent when it hit the theatres? There are more thrillers where it came from (it was a book first, FYI): The Terminals by Royce Scott Buckingham and The Haven by Carol Lynch Williams both have dystopian/conspiracy undertones. And what do you know? Similar themes are mirrored in Brave New World and 1984, two books typically taught in high school English classes. That's what so great about Young Adult Literature.
Your teen can be enthusiastic about reading: I witnessed it myself two years ago in my classroom, and I've witnessed it since. The key is to find a book that focuses on your kid's topics of interest. Does your teen like survival stories? Try The Fifth Wave series by Rick Yancey. Social Justice? Get How It Went Down by Kekla Magoon. Historical fiction fans will love Soldier Doll by Jennifer Gold. Mystery lovers will enjoy No One Else Can Have You by Kathleen Hale. Reality television watchers will like Something Real by Heather Demetrios.
Active readers recognize that frequent reading provides far more than pleasure: the didactic benefits include an enhanced vocabulary, strengthened writing skills, and a broader world view. English teachers will also tell you that the more kids read, the greater their appreciation (or at least ability) is for literary analysis.
So talk to your teen about his interests. Consider your kid's hobbies. In which class does your teen excel? What kind of movies does she typically watch? The answers to these will help you find books that your teen will like. If he likes the topic, he'll most likely read the book. Yep, teens will actually be enthusiastic about reading, plus maybe learn something while doing it. And that's what's so great about Young Adult Literature.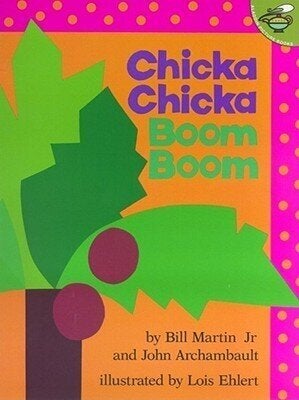 Goodreads' 25 Years Of Kids Books