When times change we have to change our thinking and frames of reference. Every day, a parent somewhere is watching with some trepidation as their child experiences their first crush.
Crushing on someone involves flirting. Flirting guidelines today are more clearly defined, and your tweens and teens venturing into their first dating experiences should be aware.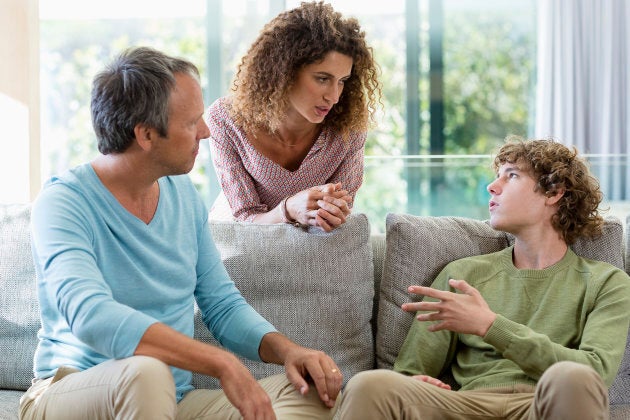 For some parents, a refresher in flirting might be needed. WikiHow has a useful outline of acceptable, approachable ideas for face to face and social media flirting. It focuses on the positive aspects of flirting, with strategies for letting someone know you like them while respecting personal boundaries. It's a great starting point for parents looking for a way into the discussion with their child.
Signals being communicated can get mixed up in flirting. Messages might be misinterpreted by dress, behaviours and situations. Your child needs to be clear about their own personal boundaries. They may not be forthcoming with you, but discussing it in general terms gives them a chance to prepare for the inevitable situation. Sometimes flirting requires making quick decisions about where they draw the line. Having clearly defined flirting parameters in their own mind will help your child know themselves better.
The #MeToo movement has illustrated that the negative aspects of crossing personal boundaries needs to be clearly understood. No means no. Silence does not mean yes, and the only sure yes is one that is said several times. Always ask, and never assume.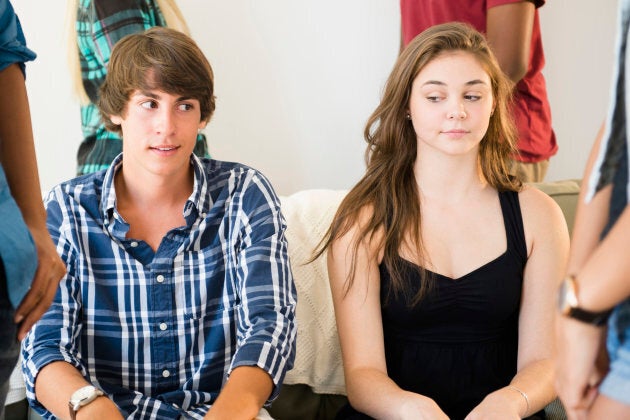 A discussion with your child about the difference between flirting and sexual harassment is essential. Ensuring your child understands that distinction is an investment in their future relationships.
Another way to approach a flirting discussion is to ask your child about who's popular at school. Have them describe how those popular teens interact with others. Do they flirt? What does that look like?
Remind them that body language is powerful. When looking at others flirting at school, what do they see in the unsaid? It also helps your child start to identify tactics they like or don't like in flirting.
Parents need to help equip their tweens and teens with useful information as they set out on their first forays on the dating scene because their reputation and safety are important.
It may feel awkward, your child may close up, but don't give up. Aim for short, opportune chats. Good parenting means you probably already have an open line of communication.
Walk your child through what they will do if they find themselves in awkward or uncomfortable circumstances as a result of flirting.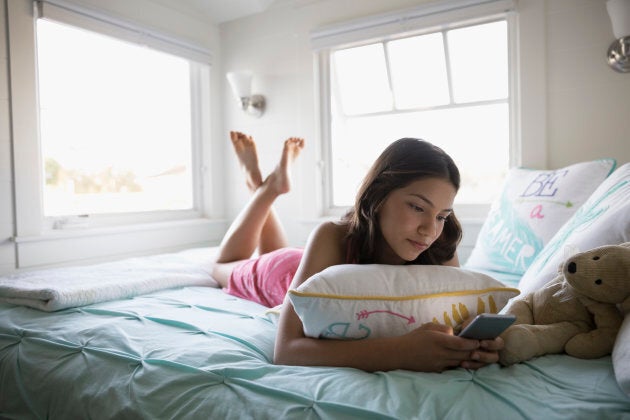 Developing and maintaining personal power is an ongoing challenge with any teen. It's about choice. There are self-check tactics, like taking a moment to consider how they feel, to help them safely get out of a flirting or dating difficulty.
Remind your child to go with their gut. If it feels wrong, then stop, leave or call you. They can also have a similar arrangement with a friend. Pre-planned options are very helpful in a distressing situation.
As difficult as it may be, these discussions are very important. It tells your child you trust them to make the right decisions, you have confidence in them and will be there to help no matter what has happened.
Not surprisingly, social media figures heavily in today's flirting. That fact makes it a good time to talk about repercussions of spontaneous messaging. Words or photos sent in haste on social media have a way of threading their way into the real world.
One far reaching aspect is that some post-secondary institutions now check social media when scrutinizing potential applicants. These are good reasons to encourage your child to use some restraint. It's guaranteed that they won't do so all the time, but a reminder is always a good idea.
These tips will help you navigate the "wild ride" of those early teen years.