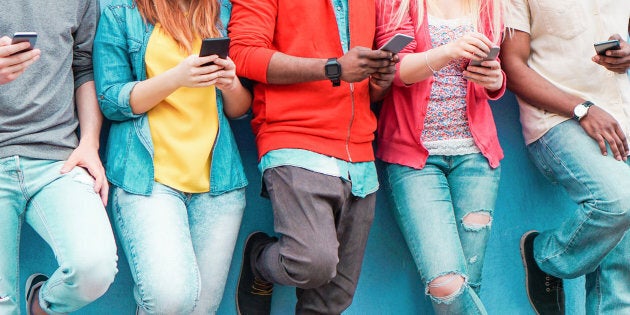 The alarming findings of a new study is likely not surprising to anyone who knows a teenager: adolescents have replaced reading with trading pics on Snapchat, Instagramming and scrolling social media.
Gone are the days of teens spending their downtime engrossed in a novel, according to findings from the new study, published Monday by the American Psychological Association. In fact, 1 in 3 U.S. high school seniors did not read a book for pleasure in 2016. In the same time period, 82 per cent of 12th graders visited sites such as Facebook, Twitter and Instagram every day.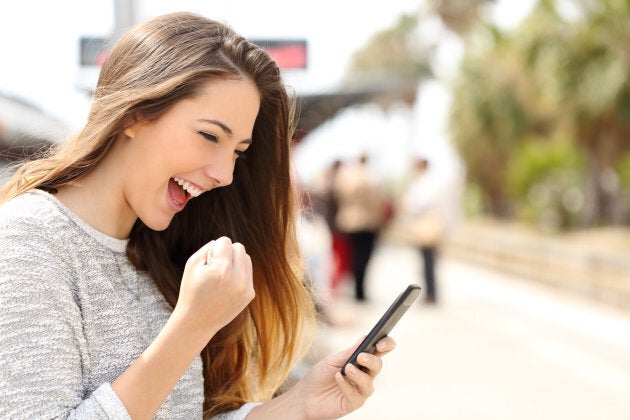 Jean Twenge, a professor of psychology at San Diego State University and one of the authors of the study, said the lack of leisure reading is troubling. For her, the most important discovery hidden in the data is this statistic: In the 1970s, about 60 per cent of high school seniors reported reading a book, magazine or newspaper every single day. Four decades later, in 2016, 16 per cent of high school seniors reported doing so.
"Compared with previous generations, teens in the 2010s spent more time online and less time with traditional media, such as books, magazines and television," said Twenge. "Time on digital media has displaced time once spent enjoying a book or watching TV."
The new study looked at data taken from Monitoring the Future, an ongoing study that surveys a representative sample of approximately 50,000 eighth-, 10th- and 12th-grade students annually across the U.S.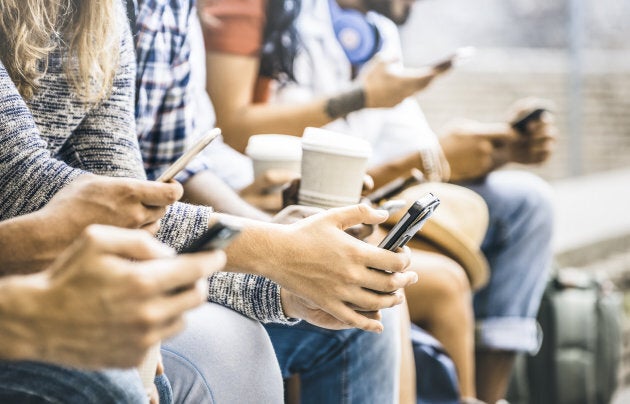 The researchers analyzed the survey results from 1976 to 2016, which includes responses from more than one million teenagers, and found that digital media use has increased substantially in recent years, with 12th graders spending two hours per day on the internet during their spare time in 2016, compared to one hour per day back in 2006.
Internet use has also increased for younger users, up 75 per cent for 10th graders and 68 per cent for eighth graders in the same period.
In contrast, reading rates have dropped significantly, with the team finding that less than 20 per cent of U.S. teens now report reading a book, magazine or newspaper daily for pleasure.
While 60 per cent of 12th graders said they read a book or magazine almost every day in the late 1970s, just 16 per cent reported daily reading in 2016.
And although 33 per cent of 10th graders said they read a newspaper almost every day in the 1990s, by 2016, this number had dropped to just two per cent.
However, more than 80 per cent of teens reported using social media every day.
With the rise of e-books and digital devices, the researchers were surprised to find that reading had dropped so steeply.
"It's so convenient to read books and magazines on electronic devices like tablets. There's no more going to the mailbox or the bookstore — you just download the magazine issue or book and start reading. Yet reading has still declined precipitously," said Twenge.
Even time spent watching television and movies has declined, although not as drastically. In the 1990s, 22 per cent of eighth graders reported watching five or more hours of television per day compared to just 13 per cent in 2016. Twenge was also surprised that the number of teens going to the movie theatre declined only recently, adding that the rise in streaming sites seems to be the cause.
"Blockbuster Video and VCRs didn't kill going to the movies, but streaming video apparently did," she said.
Popular in the Community