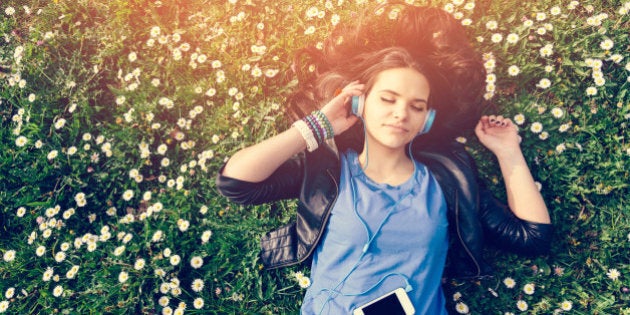 As the end of the school year draws near, the classroom will soon become a distant memory for students as they head off for summer holiday. Although schools will be empty for two months, who says the learning has to stop?
Preventing learning loss over the break -- popularly referred to as the summer slide -- is an important topic for parents and teachers. Many believe this two-month break originated from farming days when children were needed to help supply labour. Although students deserve a vacation, the entire summer is a long time to go without educational activities and stimulation. While this impacts a wide range of children, it can be particularly challenging for students of high-school age. What is the solution?
Experiential learning is all the buzz in the education world, and I am a big believer in it. There are many hands-on spring and summer programs for students that are run by both non and for-profit organizations. While it sounds expensive, finances do not need to be a barrier with many groups reserving bursaries for deserving students.
With different options to investigate and choose from, I recommend that parents and students hone in on personal interests and strengths. Do you know a student who wants to learn French or improve on skills while discovering new parts of Canada? If the answer is yes, Explore is a popular language-immersion program. If your teenager is captivated by the idea of a community service trip or taking a summer credit abroad, check out Georgia Hardy Tours. For high achieving students in grades 10 to 12 interested in business and STEM (science, technology, engineering & math), look into SHAD. These are only a few examples of skill building opportunities that equip students with learning beyond the traditional classroom.
I can speak to the importance and impact first-hand, as I participated in one of these experiences myself when I was in high-school. In my case it was SHAD -- an academic program in July where I had the opportunity to preview university by living in residence at the University of New Brunswick in Fredericton and attending workshops under their faculty.
Personally, I have much to owe to this transformational summer which I believe has helped shape both my post-secondary education and current career. It was a tremendous time of personal growth for me that fostered a love of learning and cultivated an entrepreneurial mindset at a young age. I also had the opportunity to live away from home, develop my independence, and make a new network of friends from all over the country.
Whether your teenager steers towards the arts, academics or volunteer service - summer enrichment programs enhance student learning and provide ambitious youth with a head start in life. Students meet like-minded peers from different backgrounds and acquire vital skills to make an impact in their schools, communities and beyond. They are offered adventure, mentorship, and development opportunities that will carry with them into the future to help build Canada's leaders of tomorrow.
While summer break is on the horizon, many courses and programs have early application deadlines. It's time to start researching!
Follow HuffPost Canada Blogs on Facebook