This week, as we mark World AIDS Day, something of a spotlight is being shone on the needs of adolescents. The 6th Stocktaking Report on Children and AIDS reports that adolescents are the only age category globally in which the number of AIDS-related deaths has increased since 2005. And that increase is not insignificant. AIDS-related deaths amongst those aged 10-19 years increased by 50 per cent from 2005 to 2012. The World Health Organization has also just released its "Guidance on HIV Testing, Counselling and Care for Adolescents Living with HIV".
Clearly the need is urgent, not only to ensure that more adolescents are tested earlier but also to vastly improve our care and support for adolescents living with HIV. In 1996 new combinations of anti-retroviral medications were shown to be highly effective and children in Canada born with HIV after this date are now entering their late teens -- the first "cohort" of babies born with HIV who have had a real chance to stay alive and healthy. The issues that these long-term survivors face and the journey from pediatric to adult HIV care are new territory, for the children and youth themselves as well as the adults who care for them.
In the larger cities in Canada, HIV clinics are located in children's hospitals complete with a range of supports from nurses and social workers, all of whom understand the needs of children living with HIV. When you are born with HIV, there are a few things you really depend on. One of them is your regular visits to the clinic. As a child, you are greeted by warm, friendly staff and volunteers and you get to know them all. You also get to know the other kids who attend clinic and they can become something of an extended family to you. You receive reminders, phone calls and follow up, ensuring appointments are not missed and medication is taken on time. A shock awaits as you approach adulthood. After the age of 18, you can no longer attend the children's clinic and need to move on to an adult clinic or HIV doctor's practice. Although you may have been prepared for this many months in advance and although many HIV doctors are known to be kind and caring specialists, receiving care in an adult setting is a whole new, and often very alien, world.
Through our experience in the AIDS Committee of Durham Region's (ACDR) youth support and social group "Pozzy" and a unique program run by The Teresa Group inside the HIV clinic at Sick Kids Hospital, we have been dealing head-on with these issues. Once in adult care, many young people living with HIV find themselves cut off and alone. Having lost regular opportunities to bond and talk openly with peers about their lives, they may withdraw, increasing the feeling of isolation. Left to their own devices and living in such a fast-paced world, it is easy for them to miss appointments entirely and it becomes even trickier to ensure adherence to medication regimes. Often the adults in their lives, including doctors and case managers, are perceived as not understanding or as being bossy, interfering or simply clueless to the real issues facing that young person. Youth describe the experience of moving from pediatric to adult care as isolating and talk about feeling rejected or even betrayed.
The adolescent years are tough by any standards. The decade between 10 years and 20 brings multiple challenges -- changing bodies, complex interpersonal peer relationships, navigating increasing independence, experiencing sex and intimacy, completing school and facing the future. Now add to that a health issue which, in Canada, is for the most part well managed and presents no immediate crisis, yet carries a stigma worse than any we have ever known. We know the power that social or personal rejection holds for any of us, but for adolescents, these issues are acute. To most teens, wanting to be liked by your peers is more important than managing your health. Fear of being ostracized, stigmatized and bullied are the biggest concerns, followed closely by other life concerns such as school, dating, sex and body image issues, alcohol and recreational drugs.
Both ACDR and The Teresa Group are founding members of OASPY -- the Ontario Agencies Serving Positive Youth. A provincial advocacy and capacity building coalition that promotes the health and dignity of youth living with HIV, OASPY brings together representatives from children's hospitals, agencies working with positive youth as well as youth living with HIV, to provide programming and information sharing to reduce the social isolation felt by positive youth in Ontario. OASPY was also formed to assist youth transitioning from pediatric to adult healthcare, build capacity of positive youth through educational and empowerment opportunities and create ongoing opportunities for positive youth to engage with each other in meaningful ways. It is early days but as we navigate this road together we will learn and share our lessons to know and better understand the challenges faced by adolescents born with HIV and how to address them.
This blog is part of a World AIDS Day series produced by the Interagency Coalition on AIDS and Development (ICAD) in recognition of World AIDS Day (Dec 1). The series runs from Dec. 1-7, 2013 and will feature a selection of blogs written by our member and partner organizations. Each day of the week will address a specific, yet broad topic area, and offer different perspectives and insight on what must be done to achieve the UNAIDS campaign of "Getting to Zero." Disclaimer: The views and opinions expressed in this blog series are those of the authors and do not necessarily reflect those of ICAD."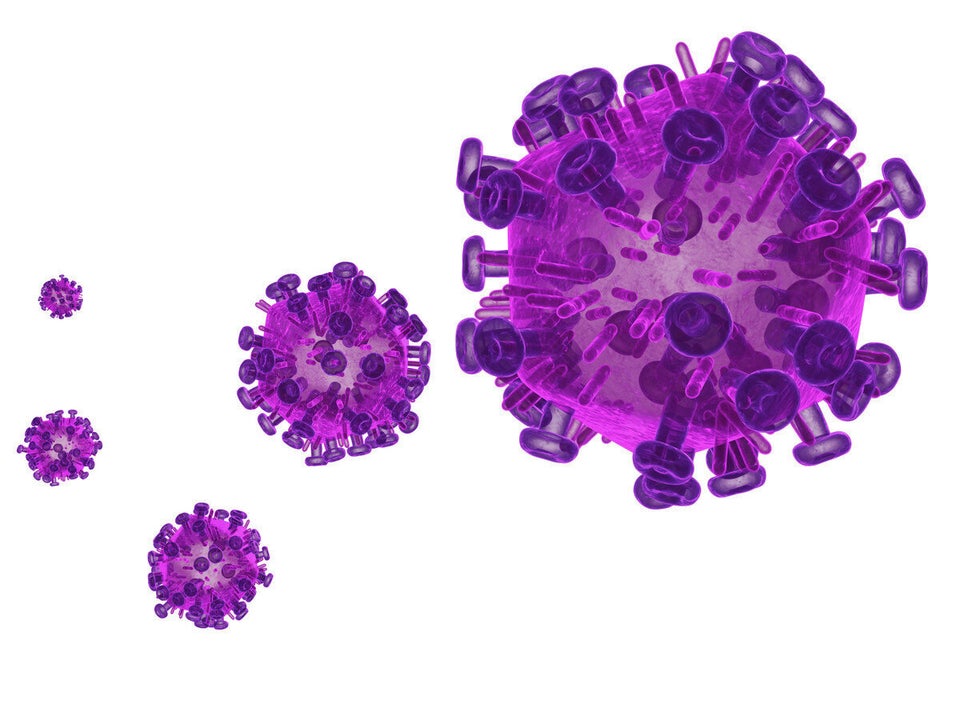 10 Important HIV/AIDS Discoveries
Popular in the Community