Death is difficult for anyone to grasp, but it's especially hard for children to understand. They will often ask "when is the person coming back?" or "when will we see them again?" It is my firm belief that honesty is the best policy, and it is important to be direct about what has happened. However, you must keep the age of the child in mind with respect to what details you share with them.
I remember years ago when Sesame Street dealt with the death of Mr. Hooper and Big Bird's struggles to understand what had happened. Using direct and honest language helped him to realize that Mr. Hooper had passed away and was not coming back.
It's important to allow them to grieve how they see fit.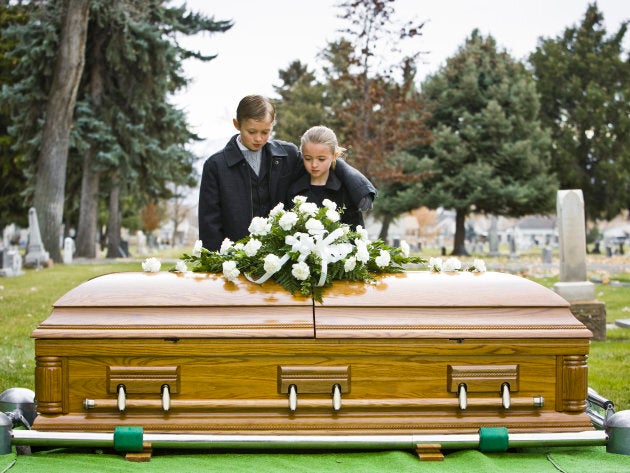 Children deserve more credit
Children have the ability to understand far more than we think. Using phrases like "Grandma has gone to sleep" or "Grandma has gone away" will only confuse them. Telling them that someone has died and they won't be coming back allows them to understand what is going on. If you come from a religious family you can explain to them your religion's beliefs about the afterlife.
In my experience, children have the innate ability to grieve openly and may do so with a greater amount of strength than their adult counterparts. This freedom allows them to share their feelings freely and without reservation. Giving them that opportunity to express themselves is crucial.
Let them take part
For the most part, kids enjoy it when they are given a job to do. Like most adults, they want to feel useful and it gives them a sense of responsibility. Including children in the funeral service gives them a tangible way to assist in the "final goodbye."
There is no one right way to grieve the loss of a loved one.
Children love to create and give gifts to loved ones, and that should be welcomed, even in death. Active participation is an important way to help children understand what is happening. Including the whole family in creating a gift for the loved one who has passed away is a great opportunity to answer any questions your children may have. It can be a therapeutic experience for everyone involved and help them address their grief.
Everyone grieves differently, including children
There is no one right way to grieve the loss of a loved one. Children do not always know how to process these feelings and may turn to their imagination to help them cope with the loss.
Some children may resort to using an imaginary friend to help them process the loss. It allows them to explore a world that may make them feel safe. We should give them the opportunity to investigate their thoughts and beliefs about what happens when a person dies.
The best way that you can support a child who has lost a loved one is to listen to them, without judgement, and encourage them to grieve. Be open and supportive to their questions as they explore their feelings.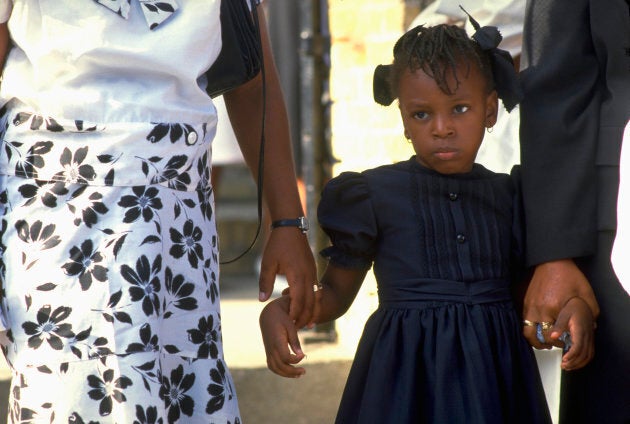 Bringing children to the funeral
Children have as much a right to be at a funeral as everyone else. Many people think it may be too much for them, or that they won't understand what is happening. Parents should explain the process to them and tell them what they can expect when they attend a funeral.
Some funeral homes allow for families of small children, who may have a short attention span, to watch the service in a separate room via a live feed. This allows them to be in an environment that will give them the space the need to express their feelings, without disturbing others.
It may be hard to find the best way to explain death to your children, and that's OK. Funeral home managers, like me, are always willing to give children a private moment where they can ask questions, and not be in front of the rest of the guests.
The pain and grief they are experiencing will get easier to manage over time.
It takes time
As kids get older, the grieving process can become more complicated. It is important to keep an eye on them and let them know that there are resources available to help them cope with their loss. When children reach the age of six, they are able to grasp that death is permanent and that when someone has passed away, they are gone forever.
It is important to explain to them that as much as we will miss our loved ones when they pass, death is a natural part of life. The pain and grief they are experiencing will get easier to manage over time, and they will always have their memories of their loved one.
Have a personal story you'd like to share on HuffPost Canada? You can find more information here on how to pitch and contact us.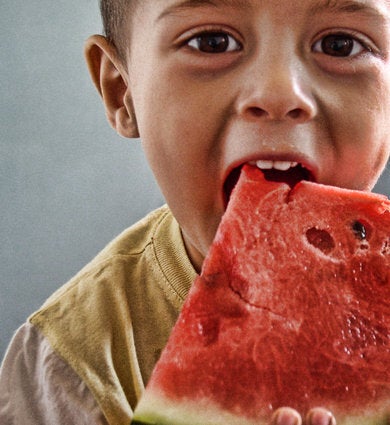 5 Shocking Milestones You Need To Prepare Your Kids For