Move over Bow Tower. There's a new skyscraper ready to climb high into Calgary's skies.
Telus released Thursday the details for its plan to build Telus Sky - a 58-storey, 750,000-square-foot skyscraper in Calgary's downtown core.
Telus Sky will go up on the site of the current Art Central building and will transform "the entire 7th Avenue block into one of the most technologically innovative and environmentally-friendly sites in North America," the company said in a press release.
The $400-million mixed-use tower will include 430,000 square feet of office space, of which 155,000 square feet will be for Telus operations.
Story continues after slideshow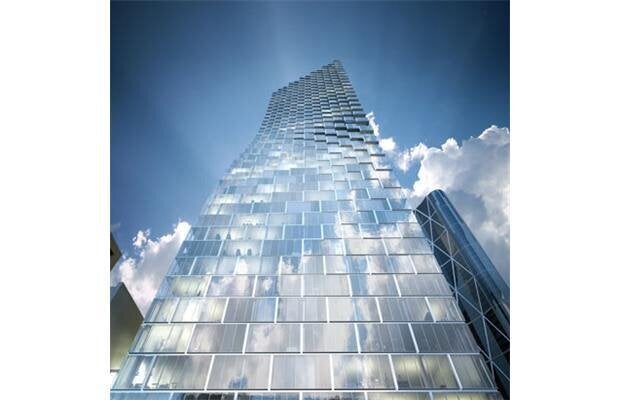 Telus Sky Renderings
The project, to be constructed at 100 7 Ave. S.W., will also include 15,000 square feet of retail space, 341 residential rental units and 285 underground parking spaces.
The tower will also feature a unique 5,500 square feet public gallery.
Telus Sky will be a LEED Paltinum signature development, created by architects Bjarke Ingels Group (BIG) and Dialog, along with real estate developer Westbank and real estate investment trust Allies Properties, which owns Art Central.
To meet LEED certification, the building will include storm water management systems to recycle rain water for toilets and outdoor irrigation. Telus Sky will use 35 per cent less energy than similar size developments, with a goal to further reduce energy use to 80 per cent less than similar buildings.
The development, scheduled for completion in the fall of 2017, will generate approximately 250 jobs.
"We know Calgarians want their downtown core to thrive – the recent floods showed us just how much the area matters to this city," Alberta Premier Alison Redford said in a statement. "That's why I'm so pleased that Telus is making this important investment. Today's announcement is a reminder to all Calgarians that they live in a truly world-class city that is getting better by the day."
Popular in the Community