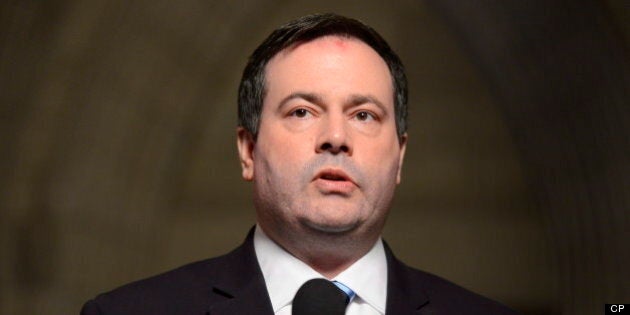 OTTAWA — The Tories' promised reforms to the Temporary Foreign Worker (TFW) Program don't go far enough, say critics who fear the recent explosion in the program's use will have deep and far-reaching consequences for Canada's economy and social cohesion.
Immigration Minister Jason Kenney announced new rules for the TFW Program on Monday, in an effort to quell a backlash against it spurred by news that Royal Bank of Canada outsourced 45 information technology jobs to a company whose Indian workers were reportedly brought temporarily to Canada under the TFW program.
But critics say the reforms do nothing to protect vulnerable workers, and the program's continued expansion threatens Canada's social cohesion as a whole.
In this article:

Creating 'Low-Wage Ghettos'
Business Community Resists Reforms
Migrant Workers Face Abuse, Exploitation
A Useful Program Gone Wrong
Foreign Worker Explosion Driving Down Canadian Wages
Alberta Federation of Labour president Gil McGowan said he's happy the Harper government "blinked" in the face of public outrage, but the program will continue to flood the Canadian labour market with low-wage workers and discourage employers from training Canadians.
Alberta is ground zero, McGowan said. Some 85,000 temporary foreign workers call the province home and the results, he said, are all too visible.
"Average wages in the service sector have barely budged for the past 15 years, even as employers squawked about labour shortages," he said. "We are convinced the only reason the wages haven't gone up on average in the service sector is (that) the Harper government has given low-wage employers access to a never-ceasing pool of exploitable workers."
Story continues below slideshow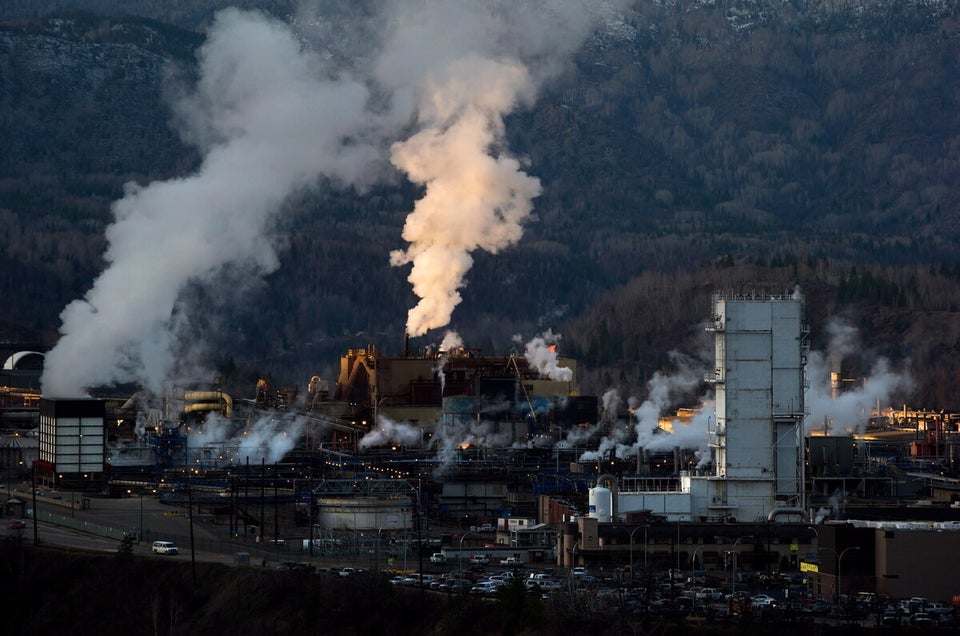 Largest Canadian Employers Using Temporary Foreign Workers (2013)
Only 50 per cent of employers in the construction industry offer apprenticeships for youth entering the job market or older employees seeking new training, McGowan added, even though companies keep complaining they don't have enough skilled workers.
Last week, Bank of Canada Governor Mark Carney told MPs over-reliance on temporary foreign workers distorts natural wage adjustments that lead to better-paying jobs and undermines productivity by eliminating incentives for companies to invest in technology.
Creating 'Low-Wage Ghettos'
Herbert Grubel, a conservative economist and former Reform party MP, said the temporary foreign worker program is a business subsidy.
"Instead of giving them (companies) cash or lower taxes, we give them access to cheap labour," Grubel told HuffPost in a phone interview.
He said employers with labour needs who can't find people at current wages have alternatives. They can train workers, pay higher wages and attract Canadians from other parts of the country or, like in Japan, invest in automated dispensers and machinery.
If the TFW Program isn't scrapped, McGowan said he fears Canada's labour market will start to resemble a number of European Union countries such as Germany and France, where "guest worker" programs are common.
"Whole sectors of the economy have essentially become low-wage ghettos where vulnerable workers are trapped, not just for a few years but sometimes for generations. That is not the Canadian way."
The TFW Program was never intended to be a source of cheap labour for low-skilled jobs, Athabasca University academic coordinator Jason Foster told The Huffington Post Canada this week.
When it was struck in the 1970s, it was a way to get highly skilled labour into the country quickly for a short period. Actors and musicians used it, as did scientists and guest lecturers at Canadian universities. As the program expanded, first under the Liberals in 2002 and more widely under the Conservatives, it became a way for businesses to get access to low-skilled workers for jobs that employers said nobody wanted.
From 2006 to 2012, the program has more than doubled in size, from 140,000 to some 338,000 workers.
"That is at the core of the problems we now have today," Foster said. The government took a program that was designed to be small and focused on a group of workers who could defend themselves — people with high levels of education and high levels of labour market negotiation power — and rapidly expanded to more vulnerable workers, including mid- to low-skilled occupations such as building trades and retail and hospitality workers, he said.
"Basically, anything goes now."
Kenney acknowledged Monday that the TFW Program had expanded in ways the government had not envisaged.
"We've been concerned about examples of the program not being used as intended. Canadians must always have the first crack at available jobs in our economy," he said during a press conference.
"The program was never intended to displace Canadians," added Kellie Leitch, the parliamentary secretary to Human Resources and Skills Development (HRSDC) Minister Diane Finley.
Leitch announced employers would now have to pay temporary foreign workers what the government determines is the prevailing wage for a given job.
The Tories changed the rules last year to allow employers to pay five to 15 per cent less than the prevailing wage, if they employed Canadians at that lower rate.
Many politicians, reporters, employers and workers misunderstood the change to mean foreign workers could be paid less than what employers paid Canadians — something HRSDC insists was always a breach of the rules.
Leitch also announced the government would immediately scrap a program that allowed accelerated acceptance of TFW visa applications.
Business Community Resists Reforms
Kenney told reporters the government now wants to make it more expensive for employers to look abroad for labour.
The business community responded quickly. The Canadian Chamber of Commerce said the changes were disastrous and would penalize small and medium-sized businesses, especially in Alberta where more than 40 per cent of all temporary foreign workers were placed in 2012.
Dan Kelly, the president of the Canadian Federation of Independent Business, said small and medium-sized employers would not be able to afford the yet-to-be-announced user fees. They already spent $5,000 to $6,000 in recruiting fees, plane tickets, and other expenses to bring in temporary workers, he told HuffPost.
"You are not going to do that unless you are absolutely desperate," Kelly said.
Migrant Workers Face Abuse, Exploitation
University of Alberta professor Alison Taylor and her colleagues interviewed more than 20 temporary foreign workers in the construction and nursing fields. Taylor said most if not all reported paying huge fees to local and Canadian recruiters, an illegal practice. In some cases, individuals took out large loans at exorbitant interest rates to get into Canada, she said.
Several workers said they received threats from their employer.
"He (the employer) said, 'Can you stay late tonight?' … I said, 'How long it takes?' 'Maybe until tomorrow.' I said, 'No, I can't.' He's so very angry he's yelling at me again. 'You know what, tomorrow I will call immigration and ask them to bring (you) home," Taylor recounts one conversation with a worker in the construction field.
Employees under the TFW program cannot change employers because they are dependent on those who brought them here. "They are a very vulnerable population," Taylor said.
"What you are doing is creating a second-class of worker," she added.
Foster, who worked with Taylor on several research projects, said if the program continues unchanged, Canada will create European-style ghettos of migrant workers.
"What flows out of that are growing … tensions, class tensions and racial tensions because you have basically have two classes of residents," he said.
"You create a large group of people who receive none or only partial access to the rights and privileges of citizenship. They end up doing the sort of low-status work. They are lower paid, it's harder work, it's uglier work. (They are non-citizens who) serve the full citizens. Over time, what starts to develop is this sense of animosity, this sense of resentment that they are doing all this hard work and they are not being included in society," Foster said.
At the core, it's a sense of inequality and a sense of division between different groups in society, he said.
For now, that problem doesn't concern employers but it should concern the government, Foster said.
"(Employers) get cheaper, more compliant labour. They solve their short term labour problems and the long term costs are borne by others."
A Useful Program Gone Wrong
Does Canada even need foreign workers? Foster is unwilling to say no.
"That's the more complicated question," he said when asked. "I can guarantee you, we do not have a labour shortage of gas station clerks and hotel housekeepers. What we have is a shortage of people prepared to do those jobs with the current wages and working conditions that they are provided for those jobs."
Kelly vehemently disagrees. In remote towns, there are no young people to do the work, he said. In resource and mining towns, the profit margins of employers in the service sector mean they can't afford to compete with big businesses to attract Canadian employees.
Think of a small community in Northern Saskatchewan: if the young people they are able to attract to that community are making $80,000 or $90,000 a year in the oil and gas sector, what does a restaurant do? What does the grocery store do? Kelly asked.
"They can't match an $80- or $90,000-a-year paycheque and so they get zero applicants. The unemployed auto worker in Windsor is not moving to Estevan, Sask., to work at a pizza place. They are just not!"
Why not raise the price of the pizza slice to afford the laid-off auto worker from Ontario? People in Iqaluit are certainly used to paying much more for a Subway sandwich than people in Toronto.
"People are not going to pay $30 for a sandwich at the local restaurant," Kelly responded.
Nicolas Schmitt, a business professor at Simon Fraser University, said the temporary foreign worker program has deepened unemployment in certain parts of the country.
"When you have huge demand for construction in B.C. and (a) high unemployment rate in Newfoundland, you would expect the market to adjust through salaries … people from Newfoundland would come to B.C. because there are higher wages to attract them in B.C.," Schmitt told HuffPost.
But temporary foreign workers slow down those adjustments, he said. Workers in Newfoundland stay in Newfoundland because there is no incentive for them to move. In the long term this means higher unemployment and more imbalances across the country in terms of employment rates, Schmitt said.
Gordon Betcherman, a social sciences professor at the University of Ottawa, said he believes Canada needs the flexibility of a migrant foreign labour force but he is concerned the federal government blindly trusts employers' claims they've searched for Canadian workers before they hire from abroad.
"These programs should be based on the principles that employers can justify that they have done an exhaustive job search, that they simply cannot find Canadians who can fill the jobs and that, at the same time, they have a long-term plan to correct the problem. … Clearly, in many cases it wasn't implemented that way," he said. "The labour market opinions were given without due diligence and the people granting the authorizations were presumably bending to the requesters of employers."
Betcherman said nothing in Kenney and Leitch's announcement Monday fixes that problem. The federal government doesn't have the information required to allow public servants who administer the program to assess the credibility of the claims.
"This program can be very useful (if we have) a much better information base than we have and much better ways of using that information base to distinguish between fair claims and not fair claims," he said.
"I just wonder how true the claims are that Canadian workers don't want to do the job if they are given a fair wage? It may be true. I just don't know."
What is the solution? Part II in our series on temporary foreign worker looks at whether the temporary program should be scrapped and larger immigration reforms contemplated.
Popular in the Community