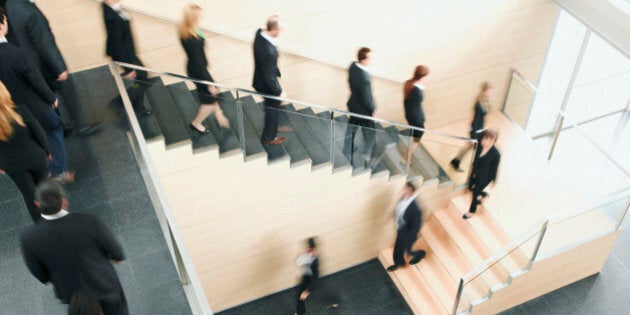 Canada should place a limit on the number of temporary foreign workers it allows into the country, before the program grows too large and threatens Canadians' livelihoods, says a new report from the Institute for Research on Public Policy.
The controversy set off a debate about the value of the TFW program, with some labour groups calling for an elimination of the program. Business groups argue they need the program to fill jobs Canadians won't do.
The IRPP report says a TFW program of some sort is indeed useful, because in some sectors of the economy, employers would have to raise wages by an enormous amount to attract workers, or shut down altogether, without some access to foreign labour.
But a cap on the total number of foreign workers in Canada would help to ensure employers are using the program where labour shortages actually exist, and not simply to drive down wages, the report said.
Worswick is not the only one concerned by the rapid rise in the number of TFWs in Canada in recent years. A report from the Conference Board of Canada found the number of TFWs has more than doubled — to some 360,000 today — in the past seven years. Worswick's own research pegs the number of TFWs at 213,000 as of last year, but his numbers also show a near-doubling since 2005.
"There are ongoing concerns that temporary foreign workers may take jobs from young Canadians entering the labour market and lower-skilled Canadians," the report says.
"The practical impact on small businesses, especially those in rural areas, will be massive. … This knee-jerk reaction to add more restrictions and red tape to the program could do serious harm to Canada's small businesses, our economy and our communities," CFIB said.
The IRPP report praised the Harper government's changes, calling them steps in the right direction, but added that policymakers should be looking at further reforms.
Chief among them is a cap on the total number of TFWs admitted into Canada, the report said.