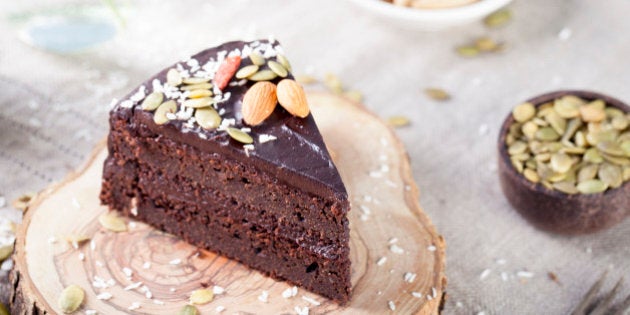 Encouraging people to eat more fruit is fairly easy; however convincing them to add more vegetables daily is a different story! Getting the recommended seven to 10 servings of fruits and vegetables per day can seem overwhelming for some. However, there are delicious and simple ways to include veggies in your diet. Let's explore my top tasty hacks to get more vegetables into your favourite meals and snacks.
Go beyond the classic high-calorie carrot cake and bake healthier options with your favourite veggies. With breads, it's easy to include vegetables, from zucchini and potato bread to onion buns and carrot loaf. Beets are my favourite root vegetable. I like them pickled, roasted, pureed, hot, cold... you name it! When it comes to sweet goods like chocolate cake and cupcakes, my pureed beets hack is sinfully delicious.
Beets pair well with chocolate for a couple of reasons: The rich colour of the beets is similar to cocoa and the earthy flavour of the beets enhances the flavour of the chocolate. As extra incentive, the pureed beets add fibre, antioxidants and a lovely moist texture. About ¾ cup (175 mL) will replace a full cup (250 mL) of fat/oil. If you swap out all the fat, the chocolate beet cake may cook faster, so stay close to the oven, checking the cake about 10 minutes earlier than the original time.
I've never been a hardcore "put kale in your smoothie" kind of healthy living coach. Personally, I prefer more fruit than veggies in my own smoothies. For the picky person in your life, however, my next hack is the perfect way to get a variety of vegetables into their diet. I call this my Everyday Green Smoothie! In a blender, toss ¾ cup (175 mL) washed, chopped kale or spinach in with ¼ cup (60 mL) plain two per cent Greek yogurt, ½ banana (sliced), ¼ cup (60 mL) sliced frozen or fresh strawberries, and one to two tablespoons (15 to 30 mL) of chocolate-flavoured hemp protein powder. Then blend. You can add water to get your desired consistency. Serve over ice and enjoy for breakfast on-the-go or post-workout.
My third hack is aimed at your favourite soup! Make it healthier and more colourful by adding a different vegetable every time you make it. For example, if you typically start off with carrots, celery and onions for a bean or lentil soup, add one cup of pureed sweet potato and a dash of paprika to take that soup colour from drab to vibrant fab!
Spiralizing transforms your vegetables (including the ugly ones) into spaghetti-like strips. This hack is a great option for non-veggie-loving kids. They can have fun with cooked zucchini, eggplant or parsnip strips topped with their favourite sauce or marinade. Try different combinations of vegetable and sauce recipes to find ones for the whole family. I have found good reviews for counter-top spiralizers ranging from $35 to $65. I recommend checking out a few online and reading consumer reviews before buying one.
My final hack is more of an approach than a technique. It's especially helpful for people who are stuck in a routine with the same old meals. I recommend creating five meals a week with vegetables first, rather than the traditional protein, and build the mealtime around them. For example, stir-fry a variety of veggies, including mushrooms, onions, broccoli and bok choy, then place over rice or quinoa and top with a small portion of fish or chicken garnished with toasted pumpkin seeds. Bonus hack -- this same veggie combination can be added to an omelette for another simple, delicious meal.
After shopping, wash, prep and chop (if necessary) the vegetables, then store them in containers in the fridge. Having fresh ingredients ready to use makes all the difference. When it's time to put the meal together, you'll be able to sneak those vitamin-rich vegetables into your diet with minimal effort!
Follow HuffPost Canada Blogs on Facebook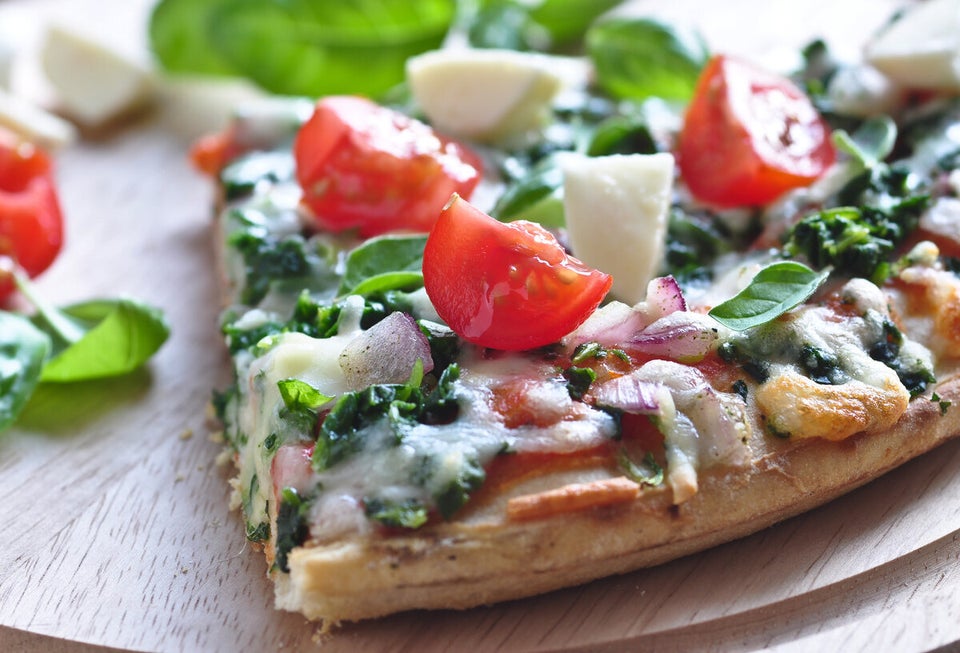 10 Ways To Eat More Fruits And Veggies
Popular in the Community