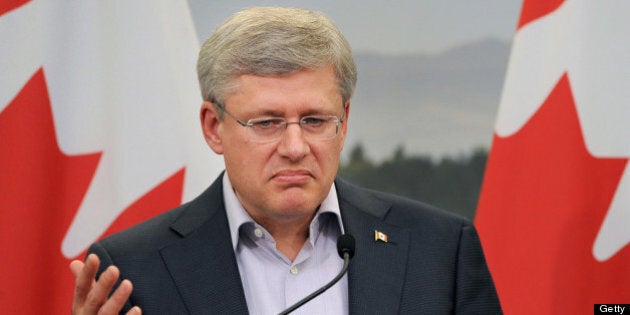 "The fact of the matter is, words mean things," said my friend, a United Church pastor, as we sat inside a Boston Pizza yesterday evening on Canada's birthday. "And this new law that's passed making it harder to curb and prosecute hate speech isn't about freedom to say whatever the hell you want. It's about making it okay for hate to grow and thrive without consequence."
Lately, I've felt like being a Canadian has been hard. And I hate saying that, because I'm really proud of living in this country. Every morning, I used to stand in my public school, facing the flag, and sing "O Canada". And every morning, I was proud that I got to do that. I was raised to be patriotic. I was raised to think that Canada was the best country in the world -- not out of any sense of smugness or joy of lording it over other countries -- but in a grateful way. I was lucky that I got to live here in the best country in the world.
But it's been hard to remember that I am lucky to live in the true North, strong and free. Because I don't agree with the abuses of power that Stephen Harper and his Conservative government have displayed. I don't agree with the lack of focus on Aboriginals and their distress and rights, continuing a long and bloody history that we have the power to change. I don't agree with the fact that our tradition of having no tolerance for hate speech has been changed and molded to make it hard for anyone to stand up and speak out without a load of red tape through the courts.
We're not perfect, and we never have been. But lately, Harper has been slowly eroding Canada into something unrecognizable. Environmental protections have been stripped away to make way for rich people to just get richer. Aboriginal rights have been ignored and pushed aside. We have fallen from being one of the top countries to live in to the 11th best country to live in. This is not my Canada.
But I read something yesterday, and that message was "burdens are blessings." We are fighting people, people who have eked out a living in a harsh environment and survived. And I won't let my pride in my country be changed or destroyed by a government that wants to change and denigrate Canada's place in the world. We have the voices and the freedoms to speak up against these changes and to insist on better. That's the spirit of Canada -- and that's what I feel lucky to embody. I stand for change, and I strive to embody the spirit of Canada -- people who work for better.
Words mean things, which means that I'm using mine to speak up for a Canada that used to be one of the most highly respected nations in the world. We have made mistakes -- grave mistakes -- in the past and in the present. But with our burdens, come our blessings: the ability to change and grow and to leave a better Canada than we experience now.
I'm still just as patriotic as I always was. I just don't have to accept Canada as it is now -- and neither does anyone else.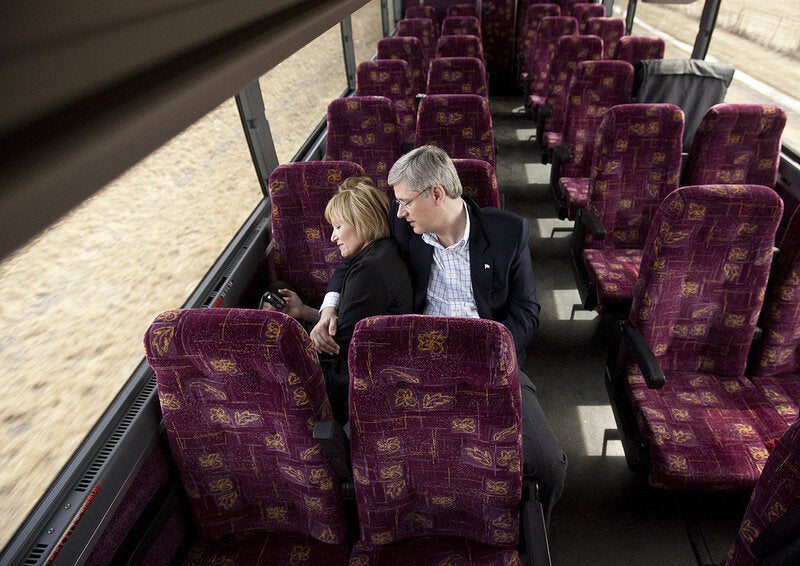 Memorable Stephen Harper Pictures
Popular in the Community