An incredible corn maze in a New Brunswick town is paying tribute to Terry Fox, who captured Canada's attention during his Marathon of Hope 35 years ago.
In 1980, farmer Chip Hunter ran out in front of his house to shake Fox's hand as the young man passed by on his historic marathon.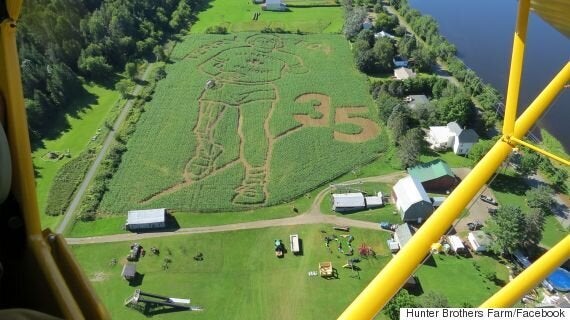 "We thought that would be a terrific maze because of the image. It's an iconic image of him running," he said.
Born in Winnipeg and raised in Port Coquitlam, B.C., Fox had his right leg amputated above the knee because of bone cancer. During his chemotherapy treatment and hospital stays, Fox saw the need for proper funding to fight the disease.
After months of training, the 21-year old began his cross-Canada run to raise money for cancer research. With an artificial leg, he ran an average 42 kilometres a day.
After 143 days and 5,373 kilometres, Fox tearfully announced that his cancer had returned, forcing him to abandon his campaign.
He died less than a year later at age 22.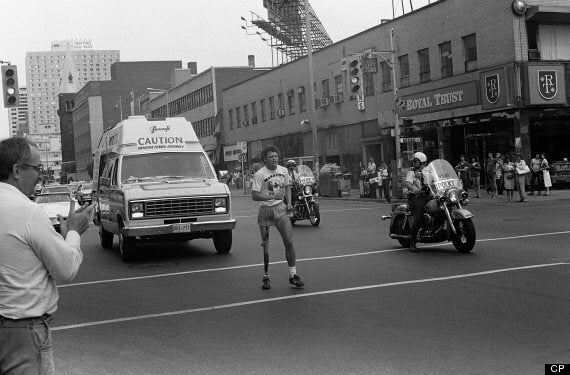 He's such an inspiration that the Hunter Brothers are not the only corn farmers to dedicate their property to Fox's legacy.
The Kraay Family Farm in Lacombe, Alta. is encouraging visitors to help reach Fox's goal of raising $1 for every Canadian with its six-hectare (15-acre) maze: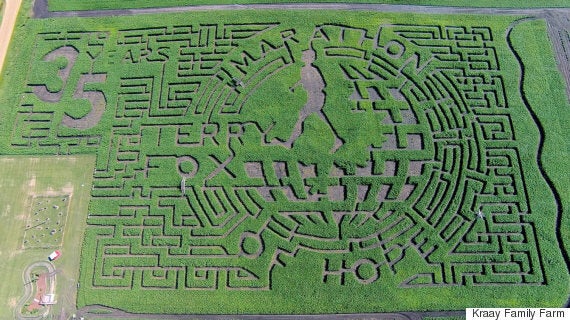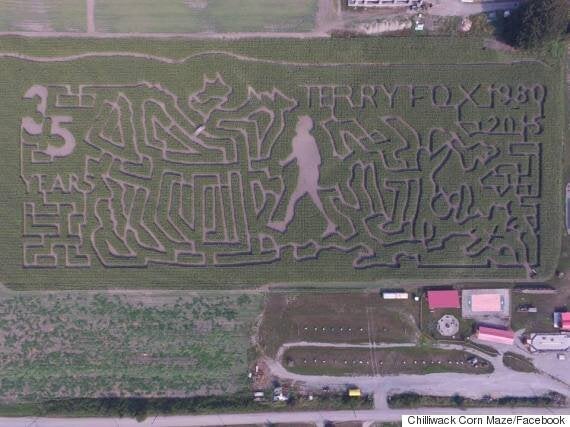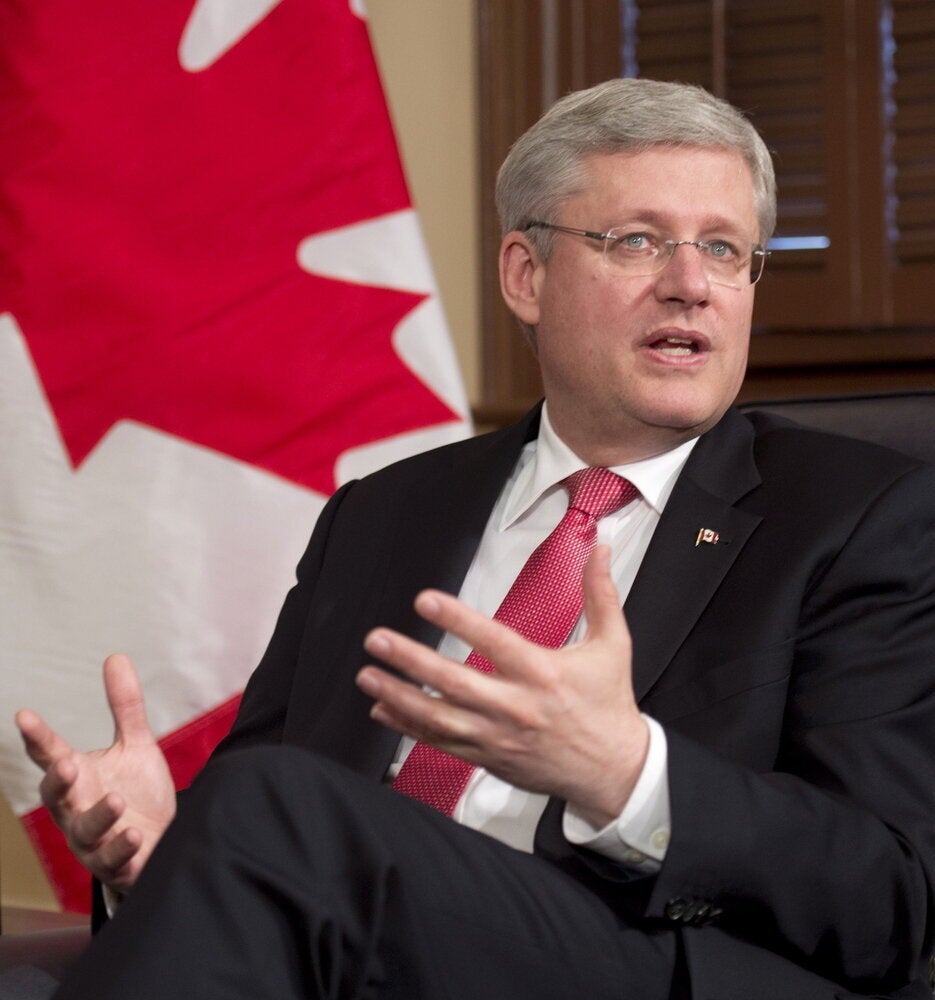 Top 10 Canadian Heroes, According To Poll
Popular in the Community