Tess Holliday is hitting the mainstream market, and we couldn't be happier.
The "Close the Loop" program encourages consumers to recycle their clothes at the Swedish retailer's stores to be reused in H&M's Conscious Collection.
"😭❤️💋🌹🍒 #HMConscious #HMClosetheLoop #tessholliday 🎈🎈🎈," the mother-of-one captioned the snap, adding, "(p.s. If you don't like the outfit, cool but this is a major moment for me & I'M happy ✌🏻)."
She later shared a heartfelt post on the social media network, captioning the photo: "I've watched the H&M campaign a million times & cried. To have the chance to part of something so diverse means more than I can express. Then I shot with an amazing team at @modestories & came home to cupcakes from my friends at @cupcakeroyale! Today, I'm celebrating!!🎉 💙💚💛💜💖 #tessholliday #gratefulasfuck #effyourbeautystandards (Dress is by @chubbycartwheels & currently out of stock but check her out anyways✌🏼️)."
Check out the full campaign video above.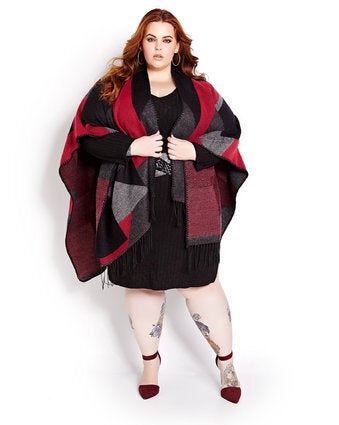 Tess Holliday Addition Elle Fall 2015
Popular in the Community