On Saturday in Los Angeles, an estimated 500,000 to 750,000 women and men took to the streets to stand in solidarity and fight for the rights of women during the Women's March on Washington - Los Angeles. Among the tons of celebrities who protested? Tess Holliday.
And she marched to tell the world that you can't decide what she does with her body.
Standing next to her partner, Nick Holliday, the size 22 beauty was captured by photographer Jessica Louise among the crowd breastfeeding her second child, seven-month-old, Bowie.
"Breastfeed anywhere," the 31-year-old mother captioned the Instagram pic. "Thank you to my friend for capturing this moment during today's @womensmarchla."
Fans of the Penningtons model flooded the Instagram comments, praising Holliday for "empowering women to feed their babies" and "rocking motherhood." But since this is the Internet we're talking about, haters attacked the model for breastfeeding in public.
"We've seen you do this before. It's like you are doing it for attention," one user wrote. "Cover up, please."
"Those saying that I should 'cover up' - you mean when I'm breastfeeding my baby who was a) hungry and b) screaming because he was overly tired and the crowd overloaded his senses and it was the only way to comfort him?"
She continued, "I will feed my child anywhere I want. Also CA [California] state law protects me to do so. Keep your uneducated opinions off my body."
As Holliday demonstrated at the march, women should remember going into this new administration: your body, your choice.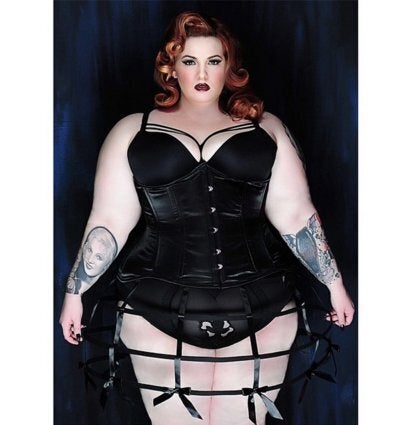 Tess Holliday