Size 22 model Tess Holliday, is criticizing lingerie chain Victoria's Secret, and is unafraid to say what she really thinks.
Now, she's taking the brand to task again, by slamming narrow standards of beauty the brand enforces.
"They are… perpetuating the image of what's wrong with America and with society in general," Holliday tells Yahoo Style. "You have to look like a certain way, like a Victoria's Secret Angel to feel beautiful and be sexy."
Body representation isn't up to snuff for the lingerie chain, either. The largest size carried by Victoria's Secret is XL, with cup sizes not exceeding DDD. VS might be missing out on a business opportunity, since IBIS World has reported the plus-size industry is a $9 billion industry.
Tattooed, pierced and plus-size, Holliday has been a vocal advocate for body positivity and the term plus-size. She started #Effyourbeautystandards on Instagram, a movement that took over social media which had many using the tag posting selfies that embraced all body types.
Holliday even called out the brand for staying silent on her shaming.
"I don't know if they cared. They probably didn't look up from their glitter and angel body spray and money," she tells Yahoo Style. "They're probably too busy."
However, Tess' comments might be a strategy take down the competition: she has started her own clothing line. So far, it only carries one shirt, but Holliday plans to expand the lining, promising her wares will not be tacky or have the butterfly patterns that are often featured in plus-size clothing.
Feud aside, Holliday wants Victoria's Secret to know she's ready to conquer their catwalk as their newest angel.
"If #victoriasecret needs a #plussize "angel" 😈... ☎️ call me. (P.S. DUH us fuller ladies like to wear lingerie & look sexy. Get with it )✔️" she captions a photo on Instagram.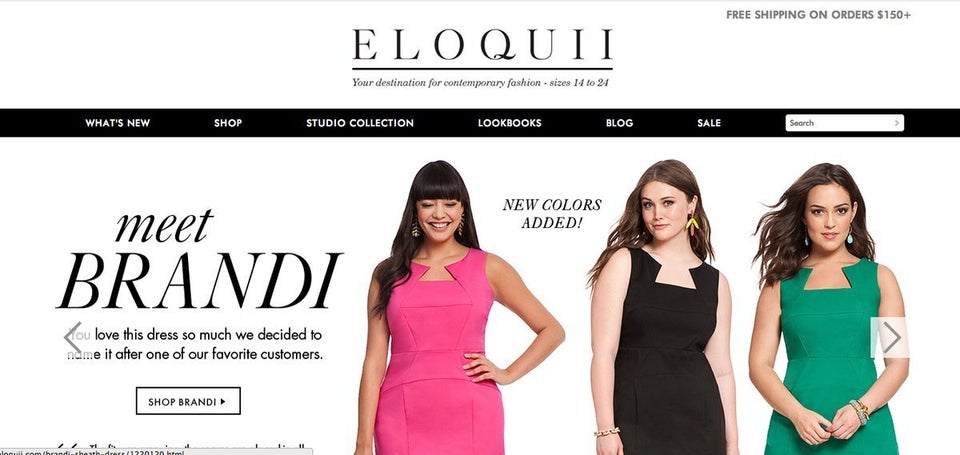 24 Best Online Shopping Sources For Plus-Size Clothing