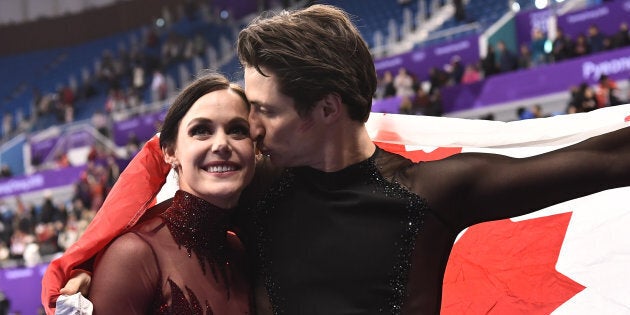 Off the ice, they swear they're not a couple (lol k), but the way they talk about each other, you might think they're desperately in love, have been happily married for years, and are making lots and lots of beautiful (and talented) Virtue-Moir babies.
They're not, but for a duo that isn't romantically involved (JUST MAKE OUT ALREADY), Virtue and Moir can teach us all a lot about love.
Here are 10 times Tessa Virtue and Scott Moir gave us all couple goals:
1. When Moir said he looks forward to seeing Virtue every day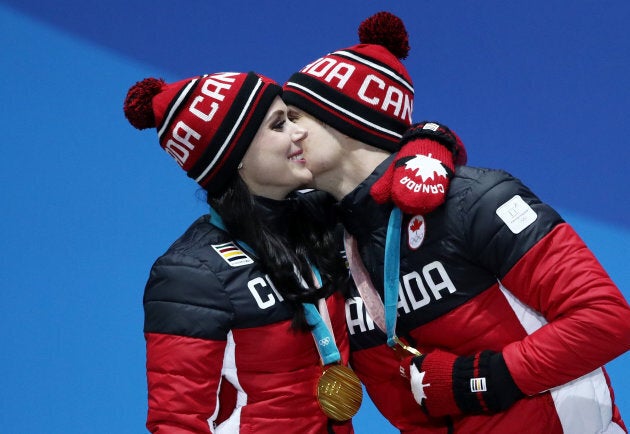 "I would never even think about skating with somebody else. The whole reason I wanted to come back to skating was to be close to Tessa again, and to share those moments," he went on. (Emphasis ours because COME ON.)
"We're very proud of our business relationship, it's been very special for 20 years. Who can say that? It makes me shake my head sometimes driving to the rink, because I'm still excited to see Tessa at the arena for warmup. Who enjoys going in to work every day? That's ridiculous."
Not ridiculous if you're in love, Scott. Not ridiculous at all.
2. When Moir called Virtue "selfless" and she called him "generous"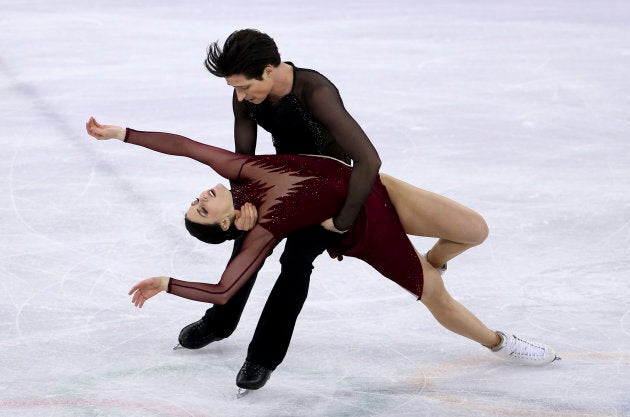 "She's creative, from the beginning of time. She can move like nobody I've ever seen. She's very, very selfless; she's a people pleaser. But my favourite things I think have really just gotten even better in the last couple of years and that's her drive, that's her commitment to being an athlete," Moir said of his partner during a recent interview with Maclean's magazine.
"Scott is the most disciplined, driven athlete I've ever met. There's a fierce competitor deep within and the passion and the raw talent that is there — the ability to move and hear music and interpret it — is unlike anyone else I've ever seen on the ice," Virtue said of Moir in the same interview.
"And I think because he wears his heart on his sleeve people feel so drawn in and captivated by his performances. He's generous, thoughtful and extremely insightful. He's able to understand the glide of the blade differently."
3. When Virtue called Moir her "best friend"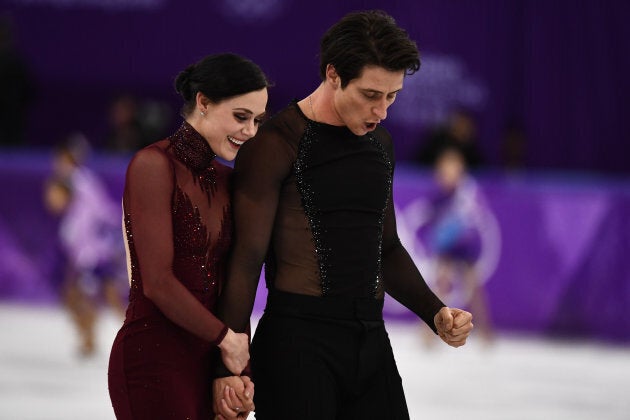 CBC's montage to Virtue and Moir had us feeling all the feelings after their final Olympic performance, but it wasn't just Jim Cuddy's "Pull Me Through" that got the tears flowing.
"We've skated together for 20 years now," Virtue said over footage of the duo skating as the montage began.
"We've been very lucky to have each other in our lives," Moir added.
"We've worked hard to really nurture that partnership," Virtue said.
"We really rely on each other," Moir said.
"How nice to live this Olympic journey with your best friend," Virtue said.
4. When they gushed about how much they make each other laugh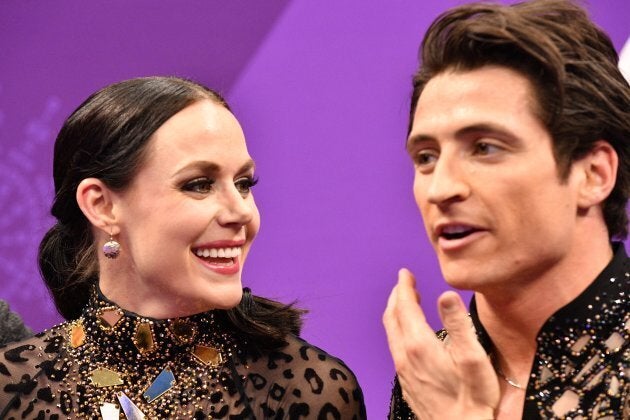 "A lot of people knows she's a genius. She's very smart. But she has a great drive as well. So she has a pretty good combo, fun to work with, best business partner ever."
"The sad thing is after 20 years I still find Scott hysterical," Virtue said in the same interview.
It's not sad, Tessa. It's called love.
5. When Moir said he prefers brunettes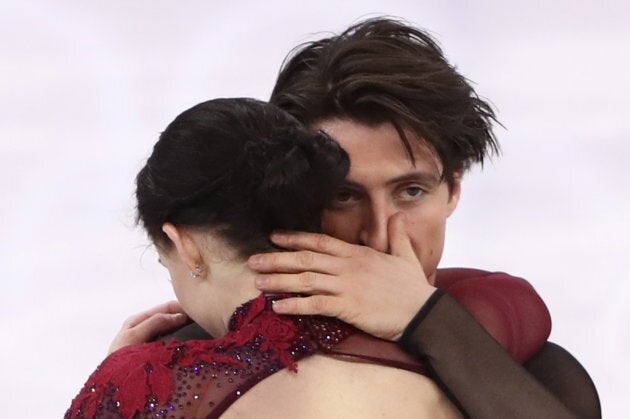 So, fun fact. Virtue dyed her hair red for a skating season about 10 years ago before going back to her natural brown. When asked in a 2007 interview what colour he preferred, Moir didn't hesitate.
"Oh you're talking about Tessa! In that case I loved her red hair last year. However, I must confess my eyes aren't so good with identifying colours so I pretty much like any hair colour she decides."
She looks good no matter what? What a husband thing to say.
6. When they joked about their sleeping habits WAIT WHAT?
OK, hold on a hot minute. Why do platonic friends know about each other's sleeping habits?!
And that's when Moir said "If you can sleep — you're so restless." And then Virtue GIVES HIM A LOOK.
7. When they said their relationship takes work
Like any good marriage, er, platonic ice dancing partnership, a relationship requires some effort. And even back in 2007, Virtue and Moir said they work hard on theirs.
"We are best friends! I think our personalities balance one another extremely well — plus we know how to interact positively and productively with each other. We work hard at maintaining our partnership, but to be honest, it's just what we've come to know and depend on. I hardly remember my life without Scott!" Virtue told Golden Skate.
8. When they said they hug to sync their breathing
Just ... look at them. COME ON.
"It's something we've done for several years now really just to feel our timing together, find that synchronicity and get our breathing in unison. Just really to feel that connection and to emphasize the chemistry and togetherness that we hope to create on the ice."
9. When they revealed they've been to therapy together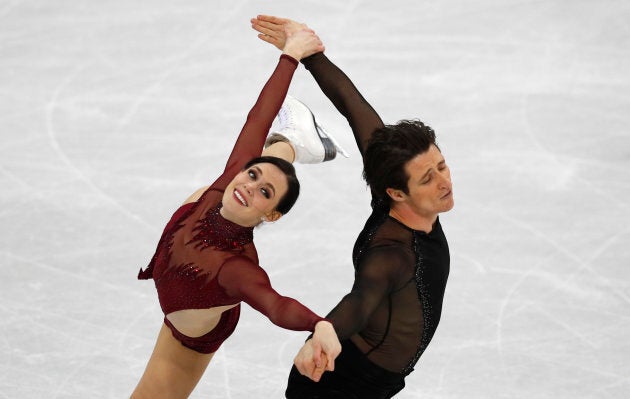 This is sounding more and more like a marriage here, folks.
All relationships have rough patches. Sometimes, a couple needs a little outside help to get back on track. In a 2010 interview, Virtue and Moir revealed that — after leg surgery left Virtue sidelined — the pair didn't talk for months. But what got them back on track?
"We saw a sports psychologist together, who does sports and also psych and marriage counselling. It's kind of funny, because we don't have a marriage, but that really helped in that time when I didn't understand why we didn't understand each other," Moir told Macleans.
10. When they called their relationship "special"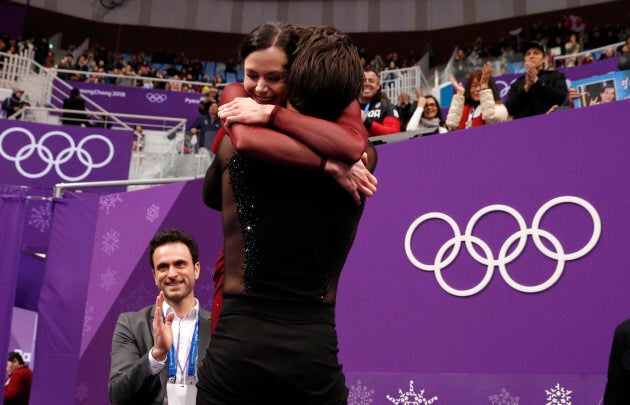 "People search their whole lives for someone that special, and we have that, and we feel very fortunate," Virtue said in the first episode.
"It's really tricky to find someone who understands the relationship that Tessa and I have, because it's unique," Moir added in a separate interview, according to The Ringer.
SEARCHING THEIR WHOLE LIVES, YOU GUYS.
We're sorry, are we reading quotes about platonic athletes, or marriage vows? We can't even tell anymore.