Canada's Tessa Virtue and Scott Moir skated almost perfectly on Monday but settled for a silver medal in ice dance behind American rivals Meryl Davis and Charlie White.
Virtue and Moir, came in to Monday's free dance in second place behind their American rivals Americans Meryl Davis and Charlie White. The Canadian duo scored 114.66 in the free dance, a season's best for them and a world record. Davis and White, skating last were able to best the Canadians with 116.63.
Davis and White finished the night with 195.52. Virtue and Moir had 190.99. Russia's Elena Ilinykh and Nikita Katsalapov took bronze with 183.58
Virtue and Moir have said that Sochi would be their last Olympic Games. The duo won a gold medal at the Vancouver Games and helped Canada to a silver in the team figure skating event earlier in these Games.
Virtue and Moir — two-time world champions —train with Davis and White in Canton, Mich., and share a coach in Russian Marina Zoueva.
Between them, the two North American teams have captured every international ice dance title since Virtue and Moir won Olympic gold four years ago in Vancouver.
The results have swung in the Americans' favour over the last year, however, with Davis and White winning the 2013 world title and the Grand Prix Final in December.
Three Canadian couples competed in the ice dance. Kaitlyn Weaver and Andrew Poje placed 7th with 169.11 and Alexandra Paul and Mitchell Islam scored a 138.70 and placed 18th.
This year's ice dance competition was marred by accusations that the American and Russian judges were colluding to throw the competition to either of their teams.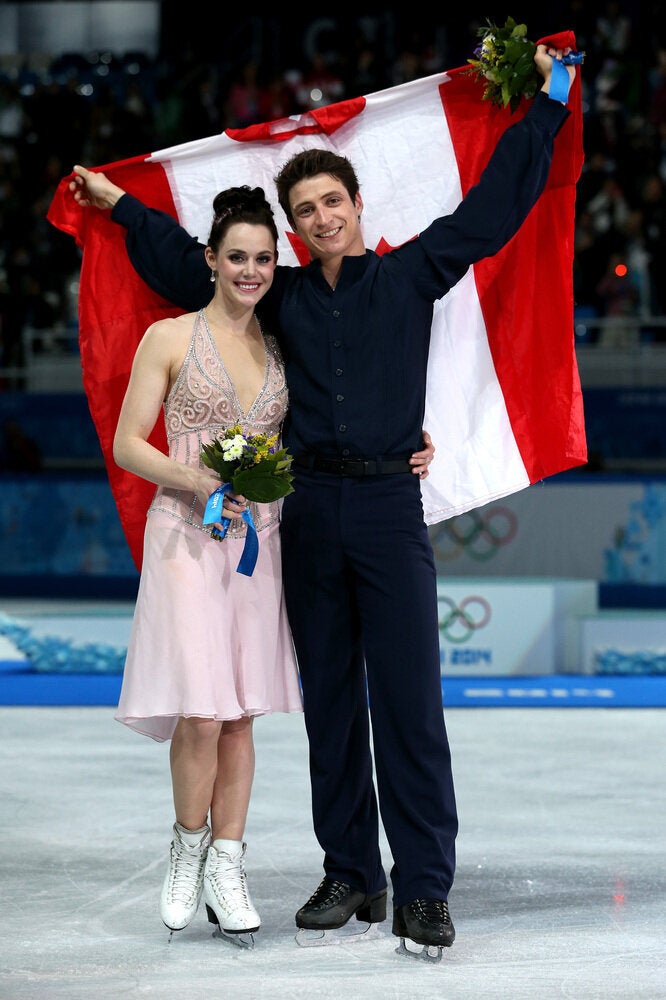 Silver For Virtue And Moir