Walking kids home from school is a daily activity for many parents, but one Texas school has banned the act and is now threatening criminal charges.
"People start lining up here about 2:30 p.m. for a 3:25 p.m. dismissal," one dad, Jeff Wendinger, told KPRC 2 News.
Mom Wendy Jarman told Fox 26 that Principal Holly Ray is "threatening to arrest people" who break the rule. Jarman, who lives within walking distance of Bear Branch Elementary, pulled her kids from the school on Monday and enrolled them in a private school.
Principal Ray has enlisted the help of Montgomery County constables to help reinforce the policy. "This has happened to many parents," Jarman said. "They have been cited. They have been threatened, if they step one foot on school property, they will be arrested and charged with who knows what."
Despite the outrage from parents, the Magnolia School District fully supports the principal's decision. A spokesperson for the school district told Channel 2 Houston that the new policy was in place to ensure a safe dismissal procedure, as the school is located on a busy five-lane highway.
Not all parents are angry over the policy. "I'll sit here the 45 minutes or an hour so that I know my daughter is safe," mom Doreen Thurkettle told Channel 2 Houston. "It really doesn't bother me."
Other parents think the new policy is over-stepping the role of the school. "Mrs. Ray's policy is implying that a parent doesn't have the ability or capability to decide what is safest for her children and that the school district does. I disagree," said dad Frank Young in a Fox 26 interview.
Young has also pulled his kids from the school after the principal made it clear that she would not alter the policy, even after hundreds of parents petitioned her to do so.
This isn't the first time we've heard of a school putting restrictions on how parents can pick up and drop off their kids from school. Back in February, UK principal Kate Chisholm, of Skerne Park Academy, banned parents from wearing pajamas to drop off their kids because it set a bad example.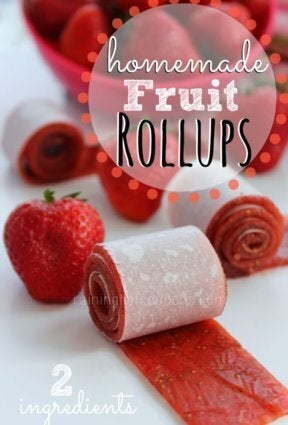 Easy School Recess Snacks