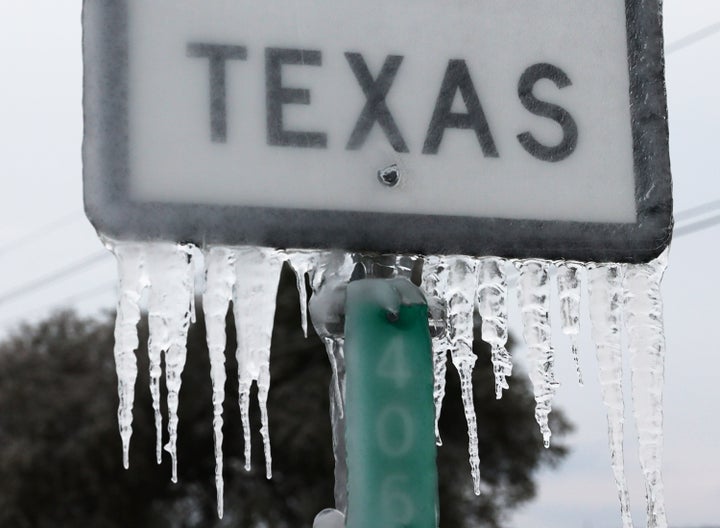 Desperate parents are burning belongings for warmth
Worried moms and dads are making hard choices
Since many homes in the southern state aren't insulated for the freezing cold, some families are huddling in cars or using risky methods to keep homes warm.
Vulnerable families are being impacted the worst by this weather crisis.
Canadians have started sharing winter tips with Texan families
Seeing how bad the situation in Texas is inspired people living in colder climates to share advice for getting through the bitter cold. Ottawa resident Victor Emerson wrote with "great sympathy to readers of the Dallas Morning News, suggesting Texans leave their taps trickling to prevent pipe problems.
"Bundle up and stay together; you're in our thoughts," Emerson wrote.
As large parts of Canada deal with sub-zero seasons regularly, many on Canadian Twitter shared what's helped them survive northern winters.
People also chimed in with advice for Texans who drive. For the basic heating kit, Consumer Affairs advises adding a fireproof metal can for safety and warm clothes.
Keeping pets warm with socks and blankets was a common tip. A Canadian reptile owner wrote an extensive thread with tips specifically for Texans with lizards and snakes; their praise of hand warmers and blankets was echoed by veterinarian health blog PetCoach.
There were plenty of empathic well-wishes of "Canadian warmth" towards U.S. southerners coping with the unexpected.
One pro at getting through Canadian winter even dispelled advice that wasn't helpful.
How Canadians can support Texan families from afar