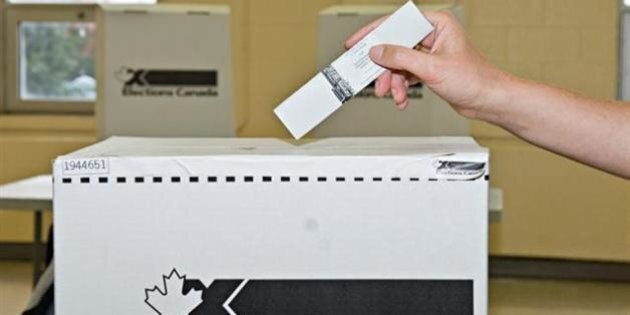 Did you vote? Did you watch the game? Did you have a good Thanksgiving dinner? In that order. More than any other holiday, this weekend crossed all the lines -- whether cultural, religious, political interest or sports fanaticism. It was a time of high emotion -- and not just because we had to deal with the in-laws.
Thanksgiving might be the last remaining celebration that brings Canadians together -- particularly important this year given the ugly undertones in the election campaign. Think about how we dance around wishing someone "Merry Christmas!" or "Happy Passover!" -- is "happy" the right word? We're learning how to navigate, to accommodate, to celebrate. Sometimes we learn about holidays inadvertently -- like finding out there are no cab drivers in all of Toronto on Eid al-Adha. None. I waited two hours!
Thanksgiving also distinguishes us from Americans who celebrate it in November. This year, we get to sublimate that identity statement by eating our Canadian turkey on our laps in front of the TV watching the Blue Jays duel with the Texas Rangers. New hashtag: #WeAreBlueJays
So, did you vote? Surprising ourselves that we actually expect a "yes" answer. Certainly Elections Canada was surprised. The long line-ups at the advance polls not only frustrated voters but an election worker even quit over them. Maybe it had something to do with having to hand print everyone's name and address and having people declare that they weren't planning to vote again -- voter fraud being such a problem that the Fair Elections Act had to make it more difficult to vote. I guess we can be thankful that people are not shooting at us!
The problem we have is not that people try to vote over and over again; we can barely bring ourselves out to vote once! It bears repeating -- it's not voter fraud we're worried about -- it's the candidate fraud of past campaigns. With our heightened anxiety, no leeway was given to the Elections Canada goof-up in sending Voter Information Cards with non-existent polling addresses. We can't use them for ID anyway but we still need to know where to go!
What's exciting about this weekend's voting chaos is that it is bringing together all kinds of people who would normally not run into each other, generally not with face coverings of the amusing kind and certainly not in such numbers. The line-ups reinforce the importance of this vote. Maybe this is some evil genius idea from Elections Canada to create a buzz -- the same way political operatives deliberately rent a too-small room or how Apple limits distribution of the latest iProduct. We used to sleep in line-ups to see the Beatles; now it's for a smartphone we can get the very next day after nice rest and a shower. So why not line up to vote? It's not like you have to take off your shoes and belts and jackets and earrings and walk through a scanner! Now there's barbaric cultural practice for you! What's that number again?
For all the nastiness in this election campaign, so far -- there's a desperate week left -- one thing is certain: Canadians are galvanized like never before -- whether for or against the status quo -- it's the process of exercising our franchise that matters. A true "use it or lose it" moment if ever there was one! Hurray for us! Happy Thanksgiving!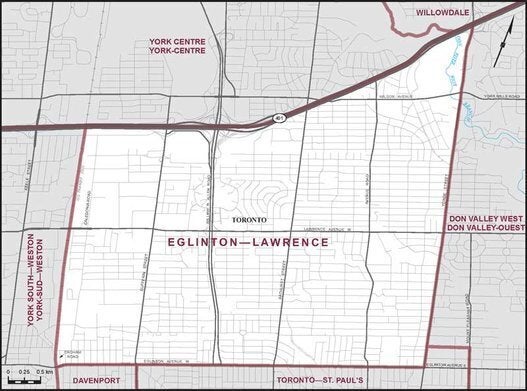 Canada Election: 31 Swing Ridings