This Saturday, Canadians and Americans will gather outside the Canadian Consulate in Minneapolis to build a united wall of opposition to pipelines, reckless tar sands expansion and runaway climate change.
The event is the first of over 90 confirmed Defend Our Climate, Defend Our Communities rallies to take place outside of Canada. According to Carolyn Pennisi, the host of Saturday's event, these aren't just Canadian issues. "These are not even just North American issues," she says, "They're global issues."
Pennisi is a self-identified "Canadian American" who grew up in Canada and moved to the U.S. as a teenager. Though she's lived south of the forty-ninth parallel for most of her life, she says she still feels very Canadian in her heart.
Both the Alberta and federal governments have been pushing hard to sell Alberta's oilsands in the country her family now call home. In fact, Alberta Premier Alison Redford is in Washington, D.C., this week pushing Alberta's "responsible energy development and... strong environmental policies" according to a media release from Redford.
Redford and representatives from the Harper government have been lobbying President Barack Obama to approve the Keystone XL pipeline project. Obama has said he will not approve the project if it increases greenhouse-gas emissions, so Canadian representatives have been arguing KXL won't increase GHG emissions by driving up bitumen production. Documents obtained from Alberta under Access to Information legislation and released last week by The Globe and Mail dispute this argument.
According to Pennisi, "Our countries are historically friends. But on this issue, Canada's getting some bad press."
"I recently apologized for being Canadian, for the first time ever," admits Pennisi.
"What we keep hearing is Canada is putting in the pipelines and Canada wants to send all this oil down here and Canada this and Canada that... we don't all want to push our oil on the U.S. Some of us object. But it's not Canada. It's just some people in Canada."
A recent poll from Canada 2020 and the University of Montreal found that a majority of Canadians understand that humans are contributing to global warming and they overwhelmingly believe that the federal government should take the lead on combatting climate change.
In addition to the Keystone XL which would increase total capacity of the pipeline to 1.1 million barrels of diluted bitumen per day, Enbridge filed plans to Monday to build the $2.6B Sandpiper pipeline project across northern Minnesota. If approved, the project will move 225,000 barrels per day of unconventional oil to Minnesota, and 375,000 barrels to Wisconsin. Pennisi notes there are local groups fighting both projects.
Pennisi is concerned that our government's massive lobbying efforts to push the oilsands are having a detrimental impact. "I'm concerned that our reputation has started to tarnish. For Canada to start being seen as this big greedy polluter is not good for either country."
Pennisi has participated in activism before: She once took an overnight bus trip to Nebraska to testify for the Keystone XL hearings. But she's never hosted an event like this before.
At first Pennisi was anxious about drawing folks out to Saturday's action, but she's feeling really encouraged at the response from her community.
"I actually have people rallying around me," Pennisi said, adding that one man from her daughter's school said he would try to make it despite it being the Sabbath, and others promised to help spread the word on Facebook.
"It's happening, and it feels so good to have people in my corner rather than to feel like I'm fighting climate change alone."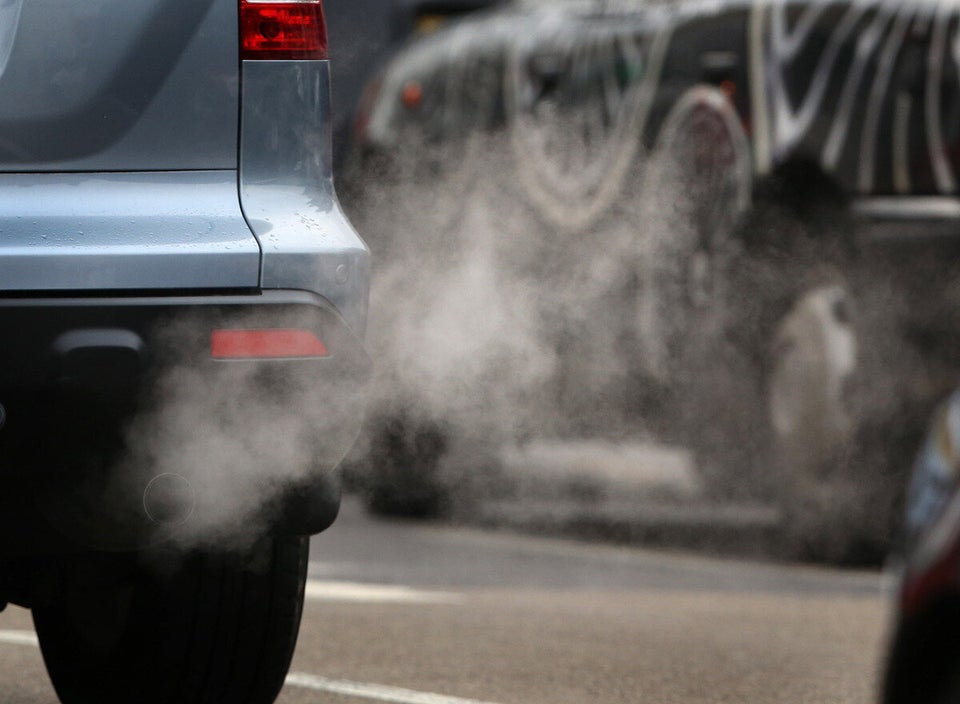 Findings Of Keystone XL Report: Cooking The Books
Popular in the Community