As the provincial election is fast approaching it can be hard to keep up with or remember all the deceptions of Christy Clark and the B.C. Liberals. So let's take a look at 10 of the biggest ones.
10. Taxpayer funded partisan ads: Recently a video surfaced of Clark circa 1999 in Question Period at the Legislature going on a passionate rant about the government at that time spending $700,000 on ads promoting access to services, in essence saying it was a misuse of tax payer money.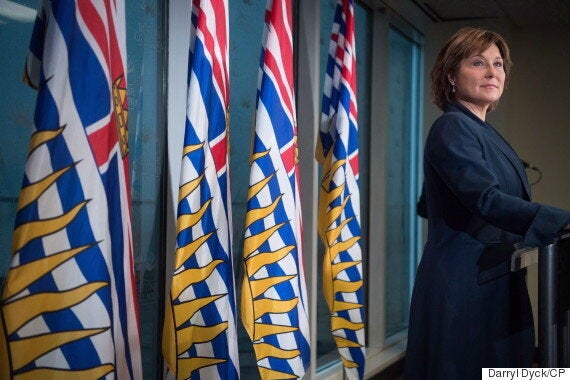 9.Debt Free B.C.: In the 2013 election Clark ran on a campaign of a "debt free B.C." and despite bragging about her "balanced budgets" every year the fact is the real fiances are not so rosy. You can read here for a better break down of the complicated shell game system of our "hidden debt." This includes skewing numbers for instance they don't count BC Hydro's massive debt ($76 billion and growing) in the provinces' books but at the same time count BC Hydro's dividends as part of the provincial revenue.
8. LNG: After what seems like an eternity of having this LNG fantasy shoved in our face as being the savior of this province that will bring untold amounts of wealth and jobs. Years later we quite literally have nothing to show. Unless you count the $500 million of our tax dollars that have been moved into the "prosperity fund" a fund intended to hold all of them massive LNG revenue that never came about.
7.B.C. Jobs Plan: Another initiative we hear a lot of, yet I can honestly say I don't know one person who has benefited from. Ironically during the roll out of the jobs plan most people I knew were leaving for better paying jobs in Alberta, which since the crash have now come back to find even less jobs than when they left. Of course living on Vancouver Island I've also had the pleasure of witnessing first hand the 30,000 forestry jobs lost under the BC Liberals. Another thing that is never mentioned is that many of the jobs Clark brags about creating are part time, low paying jobs.
5. Health care firings: What started in 2012 with the Liberals suspending numerous health researchers for what they said at the time were privacy breech concerns ended with one researcher committing suicide. Five years later we still have no real answers and during the height of the media attention Clark and the Liberal used the "ongoing RCMP investigation" as reason not to answer any questions. Although later it was discovered that the RCMP were never actively investigating the case because the government never provided anything for them to investigate. A few of the other researchers have since settled out of court for wrongful dismissal and defamation suits.
3. Deaths and abuse of hundreds of children: For years the Ministry has been plagued with horror stories of rampant sexual abuse, neglect and deaths involving children within their care. A recent report says 120 children died in the ministries care just last year alone (that is one child dying every three days) not to mention the hundreds more that are subject to sexual abuse and the 741 "critical injuries" (that's two every day) in 2016. Despite this going on for pretty much the entirety of Clarks time as Premier she has taken no action whatsoever to improve these conditions for children, instead offering empty promises about "reviews" and "new procedures."
1. Families First: I'll admit she played it well campaigning on her "Families First" portraying herself as the hero that would come in and improve life's for families across B.C. Except she has done pretty much the exact opposite. From her policy of siphoning billions from BC Hydro, ICBC and MSP causing rates to steadily increase putting a further strain on families to her outright ignoring child poverty, falling down underfunded schools, a growing homelessness crisis, lack of affordable childcare and housing, I honestly struggle to find even one way she has improved life for families in B.C.
Follow HuffPost Canada Blogs on Facebook