True to his word, Prime Minister Justin Trudeau appointed women to 15 positions in his cabinet, making up half of the total of his 31-person cabinet (including himself).
One early announcement was Dr. Jane Philpott — a family physician and associate professor at the University of Toronto — as Minister of Health, but some of the more interesting choices include changes in titles, including amending "Minister of the Environment" to "Minister of the Environment and Climate Change" and "Minister of Labour" to "Minister of Employment, Workforce Development, and Labour." This slight difference in wording indicates where the prime minister's priorities will differentiate from his predecessor.
Jody Wilson-Raybould, the newly appointed minister of justice and attorney general of Canada, is the first Aboriginal justice minister in the history of the country.
Following his swearing-in ceremony Wednesday, Trudeau answered questions from the media, including one about why having a gender-balanced cabinet was so important to him.
He replied: "Because it's 2015."
Take a look at the women appointed to Trudeau's cabinet here. Story continues below: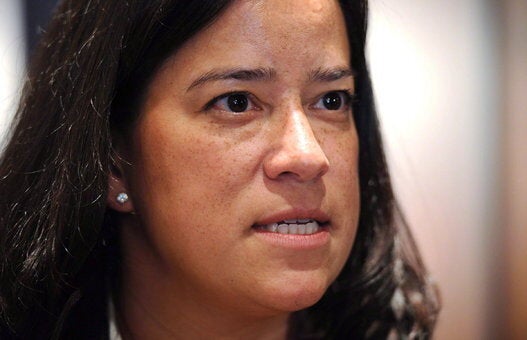 Liberal Women Appointed To Cabinet
Trudeau's decision to emphasize gender parity in his cabinet was controversial, with many columns and broadcasts debating the decision in recent days.
But from the perspective of one who's been there — Frances Lankin, who served in three cabinet posts in Bob Rae's Ontario government — a diverse cabinet can only be beneficial to the nation.
"These are very strong, able, capable women," she told Metro News. "They will make their mark. Some will soar to the highest heights of competency, recognition and accomplishment — just as some men — and there will be some who turn out not to be so apt at the job — just as some men .. If there is any talk of tokenism, it will disappear."