 The Who's Roger Daltrey is planning to sing "I hope I die before I get old" at age 71 next year during The Who Hits 50! world tour. But while a new Australian study dismisses the so-called 27 Cub, about rock icons dying at age 27, the study finds musicians on average have a shorter life span than their fans.
The Wall Street Journal reports Dianna Kenny, an Australian author and researcher in psychology and music at the University of Sydney, traced the deaths of musicians since 1950 and plotted her finding against the American population. Her findings showed that the average male musician died in his late-50s versus the non-musician male living on average to be 75. The life span of female musicians saw they lived on average into their early 60s versus the average age of 80 for an American woman over the same time period.
Unsurprisingly, Kenny says the whole "sex, drugs and rock 'n' roll" adage played a role in shortening a musician's life over the period of time studied. "The industry itself actually supports outrageous behavior," Kenny said. "Drugs are very prevalent -- young musicians often take uppers to perform and then party all night with alcohol and drugs." She also stated the rigors of the road affect a musician's longevity.
The study found that 90 percent of 12,665 musicians (from various musical genres) who died in the last 60 years were male while the suicide rate was three times the national average of the U.S. population. As for fatal accidents, the percentage was twice that of the general average.
Kenny also told 774 ABC Melbourne earlier this week that "there are subgroups of popular musicians who think that dying young at the top of their game will somehow immortalize them" which she said was "wishful thinking." She also said some musicians have a difficult time separating who they are from what they do "without investing all of your identity into that profession."
As for the "27 Club" which includes Jimi Hendrix, Amy Winehouse, Jim Morrison and Kurt Cobain among others, Kenny said it was "a myth" since no specific age was "more vulnerable" than another. However she found that the industry often fails to provide the support and emotional help young musicians new to the industry need. "As they are climbing the ladder to stardom they dream of being at the peak and that all of their psychological problems will somehow be relieved by adoration and squillions of dollars," Kenny said. "What they actually come to is a sense of emptiness and an incredibly demanding lifestyle, where everybody is telling them what to do."
If there's one particularly vulnerable demographic Kenny feared for, it was those participating in talent show competitions where young people and even children "lose their sense of being children in those environments."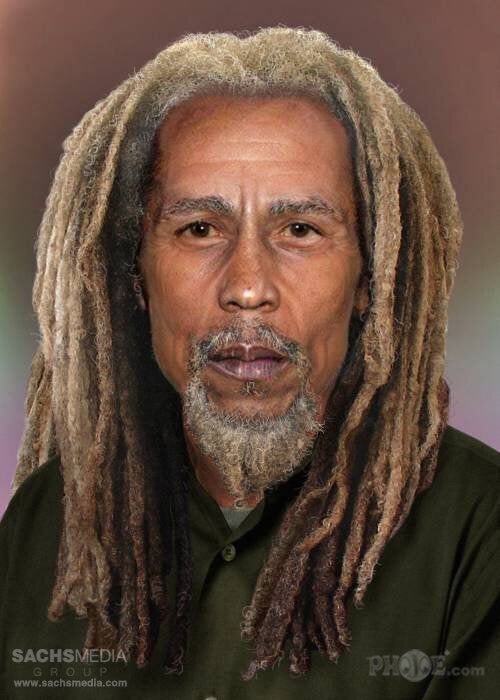 If Dead Rock Stars Had Lived...