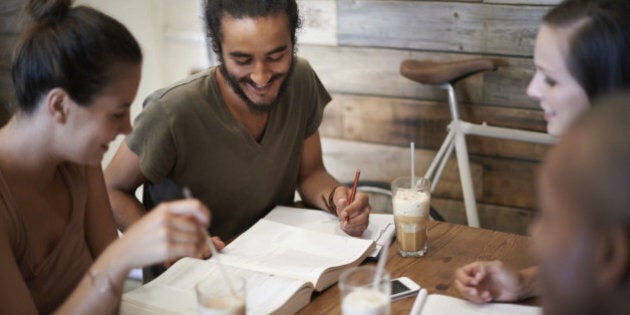 With a quality education system and reputation as a safe and multi-cultural country, Canada is rated at the top of the list of places for international students to study.
"Canada has so much to offer for those pursuing post-secondary education," says Jade Calver, a Canadian immigration consultant with Calver & Associates. But with so many options, it's important for prospective international students to do their research.
UniversityHub recommends assessing universities across three criteria -- the first being 'international reputation'. "Canadian Universities rank well internationally and those who hold Canadian degrees are very competitive on the international market as employees", notes Calver.
In fact, 13 Canadian institutions made the Times Higher Education list of world's most international universities, including the universities featured in our ranking below.
'International friendliness' of the city is also a recommended criterion. "Many international students fail to do any research on the culture of the town or city that they will study in before they arrive in Canada; studying downtown Toronto or Montreal is very different than a school in rural Nova Scotia," says Calver.
Canada is indeed a very open and welcoming community for international students of all nationalities; however, some cities offer a more seamless transition than others.
Studying anywhere abroad isn't cheap; as a result, it's important to look into the cost of living and the price of tuition for international students -- our third recommended criteria for selecting a university.
"Canadian Universities also come at a much lower cost than comparable programs in the United Kingdom or United States," notes Calver. "This can be very helpful for international students who already face many extra costs when choosing to study abroad."
Also be sure to check out UniversityHub.ca for full rankings and student reviews.
"McGill is recognized as one of the highest-ranked schools not only in Canada, but in the world," says Calver. The school ranked #24 in the recent QS World University Rankings - the highest of any Canadian institution. Residing in the demographically diverse city of Montreal, and having one of Canada's highest international student bodies, McGill is a perfect environment for foreign students. On top of this, McGill has some of the lowest international tuition costs for international students.
With a #50 ranking, UBC comes in third out of Canadian schools in the QS World University Rankings. The school is well-recognized around the world, and the city is incredibly international. In Richmond, for example, over 50% of residents are new to Canada. However, tuition rates are slightly higher than Canadian average, and Vancouver itself isn't exactly the most affordable city in Canada. Despite this, UBC still comes in #2 on our list.
"U of A attracts over 6,500 international student from 147 countries annually, which makes it an ideal pick for international students," notes Calver. The school is known for the support services it provides to its international students, which is very helpful for those students adjusting to Edmonton. The city's cost of living, small size, and cold weather sometimes comes as a bit of a surprise to new residents, but U of A's lower international student tuitions make up for it.
Toronto is heralded as one of the most multicultural cities in the world, and U of T is renowned across borders for its quality of education. With its main campus right in the heart of downtown, and with over 15,000 international students per year, U of T is an exceptional place to study. Toronto's cost of living is increasing more than almost any other
"Dalhousie is one of Canada's oldest universities, attracting more than 18,200 students from around the world," says Calver. While Halifax isn't Canada's most international city, it's tuition rates and cost and living more than make up for it. Dal's reputation is gradually expanding 3,000 international students at Dalhousie from 110 different countries.
Follow HuffPost Canada Blogs on Facebook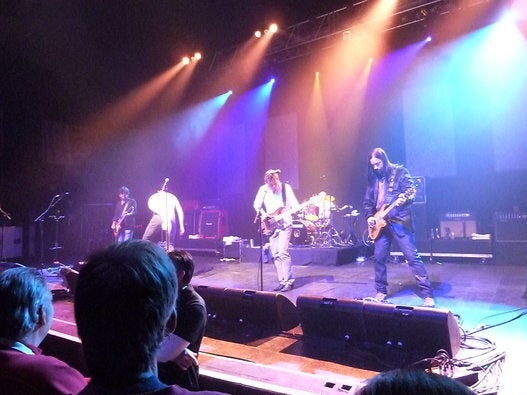 Canadian University Bands