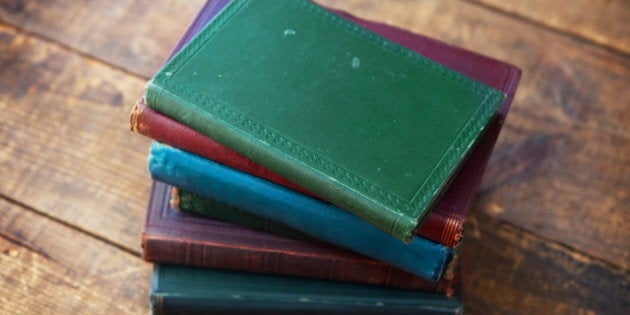 Every year I set out to read 52 books. Then, at the end of the year, I put them all together in a list to (a) hopefully give some suggestions for stuff to read and (b) remember what it was I read.
This year, I broke my own motto of "life is too short for bad books," and found myself forcing my way through quite a few pages that I probably would just have been better off putting down. The lesson? No more of that. While I can certainly find things to like about pretty much any book, when you're left with a shrug as you reach the last page, there's far less satisfaction than in finishing something you adored, or at least something that makes you want to talk about it more.
Look for the asterisks for the books that I thought were truly great, and please, let me know your thoughts if you've read any of these and disagree (or agree -- I do love being agreed with as well :) ). And of course, let me know what you've read recently that you loved, because I'm looking to kick off 2013 with some amazing books.
What are some of the best (or worst) books you read this year? Let us know in the comment section below.
Blog continues below slideshow...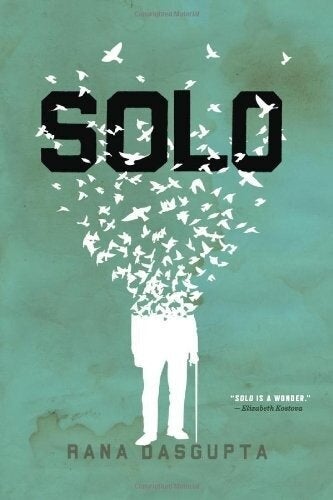 The 52 Books I Read This Year
I'll be honest, at this point I barely remember this book -- but I do know that, despite its awards and accolades, I wasn't a huge fan of its meandering, somewhat nostalgic tone (which just goes to show you, you can't always trust those award-winners).
*Ready Player One -- Ernest Cline
This was the book that set off the nerdy tone for the year, and it was seriously amazing. Part post-apocalyptic nightmare, part 70s and 80s pop culture geekery, this seriously smart book was so much fun to read, and is recommended to anyone with the slightest inclination towards technology, video games and/or "easter eggs."
The Correspondence Artist -- Barbara Browning
An interesting take on love affairs, as read through love letters for a variety of relationships, this was strange and funny, but not amazing.
Reamde -- Neal Stephenson
My first crack at Stephenson, and I have to admit, I got a bit hooked. As far as I understand it, this was less science fiction-y than his other works, but this book (which also fell into my nerdy theme) was sprawling and addictive, moving everywhere from video game fantasy lands to China to B.C. forests. I loved it, but yes, the 1000+ pages constituted an investment.
*Start Up Nation -- Dan Senor and Saul Singer
In a rare foray from fiction, this fantastic book about Israel's entrepreneurial culture (co-written by my old unit head from camp who just now happens to be an advisor for Mitt Romney) was one I kept talking about throughout the year. A really interesting look at a country that gets, well, a rather different perspective when you read about it in the news, I think it's a worthwhile read for anyone interested in business, sociology, and yes, Israel.
Swamplandia -- Karen Russell
I don't even know what to say about this book, except that I have NO idea why it was so popular last year. I read it for my book club, and it was actually painful to get through - I hated almost every character and just resented having to read it at all. If someone can convince me I should feel otherwise, please do.
*The Art Of Fielding -- Chad Harbach
A book about baseball isn't one I'd expect to love, but this one topped my list this year, thanks to its incredible writing, smartly woven plotlines and likeable characters (despite all odds). Very much recommended.
Catching Fire, Mockingjay -- Suzanne Collins
Yes, I finished the Hunger Games trilogy, and yes, I'm counting each of these as a book. I maintain that the original was actually awesome, and I think it is worthwhile to read all three of them, but the series definitely goes downhill with each book (seriously, what was that ending?). Way darker than I anticipated, and as I think we're all aware, definitely part of the zeitgeist.
The Taste of Salt -- Martha Southgate
I wanted to like this book more than I actually ended up enjoying it, but it's an interesting read about a woman caught in many ways between identities -- her place as a woman in a scientific community, her black family, her white husband, sister of an addict ... the list goes on. Unfortunately, the writing wasn't as compelling as I anticipated and the plot fell slightly flat - though it's possible the plot wasn't the point.
The Family Fang -- Kevin Wilson
Oh, what a fun, strange book. Siblings -- whose artist parents have, for lack of a better term, fucked them up but good by putting them into their installations throughout their lives -- try to figure out who they are as people.
Blue Nights -- Joan Didion
I don't even feel worthy of writing a review about Joan Didion, except to say that if you haven't read The Year of Magical Thinking yet, do it (even if it will be hard for you, because it's beautiful and sad and amazing), and then read Blue Nights.
This was another one that got a love of critical love that, well, I just couldn't get into. It might have been my mindset when reading it, but this (admittedly gorgeously written) book was more strange and rambling than I expected or enjoyed.
*The Sense of an Ending -- Julian Barnes
On the other hand, Barnes' book, which won the Man Booker in 2011, was absolutely wonderful and riveting and very, very quick to read. I don't want to write about the plot because I fear I'll give something away, but just know that the writing, the story and the characterizations all come together in this book to leave it with you for a long time.
Sex, corruption and Moscow - this book makes you feel like you have an inside track on understanding Russia in the early 2000s, until you realize that you can't understand a thing about the place unless you were born there. Great twists and turns, truly great storytelling.
Oh man, Murakami. I love your strange, twisted mind and your brilliant storytelling, and for other devotees, I definitely recommend embarking on this weird journey. But I have to say, I think the book was much longer than it needed to be, and that can make it some tough slugging at times.
Suitable Precautions -- Laura Boudreau
A short story collection made of some winners and some mehs, with moments of insight that make it all worthwhile, it's a book worthy of reading if only for "Problem in the Hamburger Room."
*The Marriage Plot -- Jeffrey Eugenides
I know some people hated this book, but I cannot tell you why. Eugenides is a storyteller of the first order, and while he cleverly riffs off Austen and a college campus, this seemingly light novel resonates beyond its first appearance.
The New Republic -- Lionel Shriver
I love pretty much everything I've read by Lionel Shriver, and find her books impossible to put down (yes, including The Post-Birthday World) -- and if you ever have the chance to see her in person, do it. But New Republic did not hit the same mark as her past works. Yes, some sentences were so spot on they made me laugh out loud and the political (and cynical) ideals in this book about terrorists and politics were incredibly interesting, but it wasn't the grand slam I've come to expect from her.
*Great House -- Nicole Krause
A novel disguised as short stories, or a slew of interwoven plotlines - whichever way you look at Krause's book, it is a simply wonderful, at times heartbreaking read that reveals some universal truths about relationships through time and space. I adored this one.
Beautiful Lies -- Lisa Unger
What can I say? I read this on the beach in Italy, and it's a relatively simple mystery - so if you're into that sort of thing, totally go for it.
*The Paris Wife -- Paula McLain
I entered into this one with a bit of snobbery, assuming a fictional autobiography about Hemingway's first wife couldn't be nearly as interesting as a book about Hemingway himself -- but I was so wrong. It's somewhat fluffy, to be sure, but it holds up to a lot of history and gives a glimpse at that magical time in Paris when Hemingway, Gertrude Stein, the Fitzgeralds and so many more literary icons competed and learned from each other -- basically an English major's (or Woody Allen's) dream era.
The Fall of Giants -- Ken Follett
More historical fiction, this time of the "epic" sort, but I fell head over heels for Follett's 'Century Trilogy' and I'm not ashamed to admit it. (Well, I'm a little ashamed, but I'm admitting it.) What I probably shouldn't admit is that I understood more about World War I after reading this book than I ever had before, and I'm apparently a sucker for sagas that cross continents and families and tie them together.
*Bel Canto -- Ann Patchett
Last year, my Patchett was State of Wonder, and this year it was Bel Canto, and omigod, I love this author. If you haven't read Bel Canto yet, please do, even if you think you have no interest in opera, or terrorists, or hostage situations, or how they all might come together. It's funny and smart and surprising and so worth it.
Look Down, This Is Where It Must Have Happened -- Hal Niedzviecki
As one of Toronto's biggest proponents, I love to read books about my city, or by authors from my city - but this short story collection? I'm sorry, but I found it almost unreadable, and that's all I really have to say about it.
The Darlings -- Cristina Alger
I was waiting for all the books about the stock market crash to start coming out, and this one - about a rich New York family facing down a Madoff-esque scenario, is good, if not great. Definitely addictive, either way.
*The Cranes Dance -- Meg Howrey
This book has been described as Black Swan in a novel, and while that is kind of a simplistic way to look at it, it's also pretty accurate, especially if you loved the movie. I personally loved this book, its insider take on the ballet world, the madness contained within it, and the treacherous relationships faced by siblings who compete and work together on a daily basis.
The Odds -- Stewart O'Nan
I've been watching a lot of Breaking Bad as of late (for the first time), and for whatever reason, this book now reminds me of Walt and Skyler's relationship - take from that what you will. For those who don't watch the show (or just, you know, want an actual description of the book), a couple's fraught relationship gets put even more to the test on a weekend gambling trip to Niagara Falls. It's tense, but beautiful.
What We Talk About When We Talk About Anne Frank -- Nathan Englander
I didn't love every story in this work, but the title one was amazing (and the best), and Englander's writing alone is worth reading this for.
Restaurant Man -- Joe Bastianich
Definitely fewer food books on this list than in years past, and this one, to be honest, definitely didn't make up for what was missing. An interesting read on the restaurant industry at times, the ultimately seriously unsympathetic narrator/autobiographer made this book more of a vanity project than a good read.
*The Age Of Miracles -- Karen Thompson Walker
Part science fiction/apocalyptic novel, part coming of age story, I think this was actually my favourite book of the year. What happens when the earth's rotation changes and days get longer? How does society fall apart - or some together? And how the hell did Walker write a 10-year-old narrator who is perceptive and interesting, without falling into unrealistic Dawson's Creek territory? So very great.
How Should A Person Be -- Sheila Heti
Like I said, I love me some Toronto. And with Heti's accolades coming from no less a truly hip source than Lena Dunham, this book seemed more than worthy of a perusal. While not completely amazing in every way, Heti's bohemian life and superb insights make for great moments of reading to be sure.
Sisterhood Everlasting -- Anne Brashares
What? So I read the 'adult' sequel to the Sisterhood of the Traveling Pants books, and I totally liked it. I'm not too much of a book snob to admit that. Look, if you liked the movies and/or books, you'll like this, and you'll be surprised (like I was) how invested you get in it.
*The Unfinished Work Of Elizabeth D -- Nichole Bernier
For some reason, I completely forgot about this book until I was writing this list, but I shouldn't have, because this book is awesome. Surprising and sad and well-written, it's composed of the journals of a woman who is gone - but wants to make sure she's remembered in full. If you're in a book club, I think this would be a good one to hit up.
The Prisoner of Heaven -- Carlos Ruiz Zafon
Sadly, not as good as The Shadow of the Wind (the original in this series), but I felt compelled to finish it up. Still solid writing and an intriguing plot, if only to know where it all finishes.
Battleborn -- Claire Vaye Watkins
More gorgeously written short stories, Watkins' collection is great, if a bit hard to read. Her writing makes it mostly worthwhile, but hopefully without sounding too dramatic, I did find some of the dark - and stark - imagery almost too much too bear.
What a great book to release in an Olympic year. The author of Little Bee definitely knows how to tell a story, and this tale of two very different racing cyclists - who just happen to be best friends/each other's biggest competition - weaves together the drama of the Games with life's complications very nicely.
*The Tower of Babble -- Richard Stursberg
Another non-fiction book that I loved, this one was about the inner workings of the CBC (admittedly, from one definitely biased perspective) was interesting in ways I didn't even imagine (yes, even as someone who works in the media). Definitely recommended if you care about the CBC, the media, and even Canada. (Hey, maybe I should be reading more non-fiction ...)
The Winter of the World -- Ken Follett
I already 'fessed up to loving this trilogy, so I'll just say that this was equally as compelling as The Fall of Giants, if a bit more frustrating with the limitations on how World War II was described (perhaps because I knew more about the history in this case).
Another theme I saw in my books this year was a huge number of teenage girl protagonists, which either means (a) more adult authors are taking that tack or (b) I'm reverting to adolescence, which is entirely possible. But Dare Me, a book about teenagers and bullying and cheerleaders -- all in ways you don't really expect -- is fantastically insidious.
The Life of Objects -- Susanna Moore
Another World War II book, but a different take on the usual story, with a wealthy German family getting dragged down to commoner depths during the war, and the Irish maid who's there to tell all about it. A good read, but not knock-my-socks-off incredible.
*Tell The Wolves I'm Home -- Carol Rivka Brunt
Like I said - a lot of teenage female protagonists. But this book goes so far beyond your usual teenage stuff -- delving into AIDS, art, the strange relationships we find ourselves in that we can't define -- that it seems an injustice to define it that way. Fantastic.
*Seating Arrangements -- Maggie Shipstead
You know those super proper wealthy families that must have a pack of lies hiding in their closets? Well, Seating Arrangements takes those people, puts them in a house for a week leading up to a wedding, and lets those secrets rip, in a very satisfying manner. Well-written, well-crafted, well worth it.
*The Vanishers -- Heidi Julavits
Man, I read a lot of good books at the end of the year. This one is weird and kind of occult-y, relying on the reader`s leap of belief when it comes to matters of the mind. That`s right up my alley, so I loved this tale of `psychic revenge` that works on both the literal and metaphorical levels.
A Hologram for the King -- Dave Eggers
So many people (read: critics) loved this book. I did not. It`s not terrible - it`s certainly an interesting look at, say, doing business and specifically doing business in Saudi Arabia, as well as an upper-middle-aged man`s reflections on life, but it didn`t have the depth and interest I`ve come to associate with Eggers.
Wild Girls -- Mary Stewart Atwell
Say it with me: female teenage protagonists. A good book, but not a great one, this had a similar tone to Dare Me in that it focused on bullying and cliques and all that stuff that Glee turns into musical numbers so well, but with a dark, magical edge that, for whatever reason, didn`t entirely resonate with me.
Brain On Fire -- Susannah Callahan
Combining elements of medicine, journalism and mental health, this autobiography is spell-binding in its "this could happen to you" storyline and prose. I can`t even imagine how difficult it must have been to write, but Callahan does a mostly great job of telling her story of everyone`s worst nightmare: losing your mind without any reason at all, until the doctors can finally figure it all out.
What Happened to Sophie Wilder -- Christopher R. Beha
Haunting and beautiful, this novel felt at times like it was struggling with a couple of different storylines: one that told of the after-college life, another that dealt primarily with relationships gone sour. But the one focused on the title character is obviously the one to watch, so don`t let the other detract you - if you focus on Sophie, it makes for an incredible read.
Sorry Please Thank You -- Charles Yu
This is a weird and wonderful book that takes a definite science fiction approach to writing - so if you`re into that sort of thing (my comparison would be Gary Shteyngart, though Vonnegut has been bandied about as well), read this lovely little book.
*Gone Girl -- Gillian Flynn
Yes, it`s the book of the year, and yes, I completely adored it. I loved the writing, I loved the concept, I loved the plot twists, I loved the characters, and I love the author for putting it all together so well. Short synopsis? It's supposedly a mystery novel about a man who may or may not have killed his wife, but it's really about relationships and how they can deterioriate, and manipulations, and how all our actions have a reaction. (Did I mention I'm watching a lot of Breaking Bad right now?)
The Unlikely Pilgrimage of Harold Fry -- Rachel Joyce
Another one that topped many 'best of' lists for the year, and it certainly was a sweet book, but ... not amazing. A man goes out to mail a letter to a woman he hasn't spoken to in 20 years, and decides instead to walk it to her, 500 miles (or some other huge distance) away. I'm pretty alone in this opinion, but it felt predictable (even if the plot isn't the point) and a bit sentimental. Call me horrible, I can take it.
*A Working Theory of Love -- Scott Hutchins
A man turns his father into a computer, then tries to figure out their relationship .... would be a super simplistic way of describing this book. And that would be an interesting book, but the actual one is even better, because it involves cults and washed up computer geniuses and ex-wives and a whole other bunch of fun. With elements of superficial fun and moments of real thought, this was a great book to end the year.