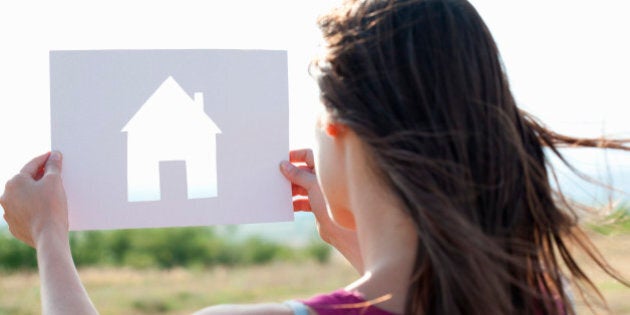 It's not just Toronto or Vancouver. Globally, 330-million households live in substandard housing or they are financially stretched because of excessive housing costs.
If the housing affordability gap is not addressed by 2025, 1.6-billion people will occupy "crowded, inadequate, and unsafe housing or will be financially stretched." Whereas 200-million households in developing economies live in substandard housing, another 32-million households in advanced economies, such as the United States and Canada, do the same.
Despite the odds, the global housing challenge also provides an incredible opportunity for development and job creation. It is estimated that plugging the housing affordability gap will require $16 trillion by 2025. Most of these funds are likely to originate in the private sector.
In a comprehensive report on global housing affordability challenge, the McKinsey Global Institute outlines the challenges and strategies to address the housing affordability challenge. The report identifies four key strategies to reduce the cost of delivering affordable housing by 20 to 50 per cent. The most important strategy calls for providing the publicly owned land at the right locations for new development.
The McKinsey report defines affordable housing as one that requires no more than 30 per cent of the household's income for households whose income is between 50 to 80 per cent of the local median income.
Housing affordability has become a major challenge in urban Canada. The recent housing price inflation in Toronto, Vancouver, Calgary, Edmonton, Saskatoon, Ottawa and other large urban centres is forcing households to spend significantly more on housing than they should. The result is that households are cutting expenditures on other necessary items, such as food and leisure, to pay for shelter costs. At the same time, a large number of households cannot afford to pay the market rents to occupy safe housing. In large cities, several thousand households, who are on the waiting list for affordable housing, are expected to wait five to 10 years before they may be accepted in affordable housing.
The situation in developing economies is even dire. Almost 200-million households currently live in slum-like environments. Their houses are not fit for healthy living, and their neighbourhoods are at risk of natural disasters and ubiquitous crime. If nothing concrete is done to address the affordable housing gap, McKinsey estimates another 106 million households will be added globally to those already living in inadequate housing or are financially stretched.
McKinsey estimates that addressing the housing gap by 2025 will require approximately $16 trillion in investment. Construction will consume $9-11 trillion. The rest are for land related costs. McKinsey also estimates that only one to three trillion dollars of the required amount will be raised by the public funds. Thus, the private sector has a tremendous opportunity exceeding $13 trillion to provide for the housing needs of low-income households.
The report identifies strategies to reduce the cost of delivering affordable housing by 20 to 50%. Primarily, the report calls for making public land available at appropriate locations for the development of affordable housing. Because the land costs in large cities are prohibitive, public land can significantly reduce the total delivery costs for affordable housing.
The report suggests value engineering and industrial approaches to housing construction. Recent experience suggests that formal construction engineering approaches for delivering mass housing have been successful in delivering affordable housing at lower costs. The alternative approach of leaving the development to individual households results in suboptimal outcomes.
The report recommends operation and maintenance efficiency for existing and new housing to improve housing affordability. Many housing units in developing countries lack adequate insulation resulting in heat and cold losses, which increases utility costs. Small investments in maintenance efficiency can improve housing affordability for low-income households.
Lastly, the report recommends reducing financing costs to develop and purchase affordable housing. Mortgage finance has not evolved sufficiently in many developing countries. Low-income households lack the capital to finance housing construction. Innovative financing tools relying on seed funds provided by governments can help deliver affordable mortgage finance to low-income households. Similarly, governments may want to lower the borrowing costs for developers who concentrate on building affordable housing.
Canadian cities face visible and invisible housing affordability challenges. Those in housing shelters or the homeless represent a small fraction of households who face housing affordability challenges. A large segment of urban households is financially stretched for maintaining livable and safe housing.
The McKinsey report highlights the complexities in improving housing affordability. At least in the Canadian context, lowering mortgage rates any further may also contribute to a higher appreciation in housing prices. Similarly, making public land available for affordable housing without considering the impact on urban sprawl or transit related accessibility may worsen urban livability.
Regardless of the solutions proposed, one thing remains clear. Housing affordability will continue to be one of the biggest challenges facing the rapidly urbanizing world. Canadian cities will not be exempt from this challenge.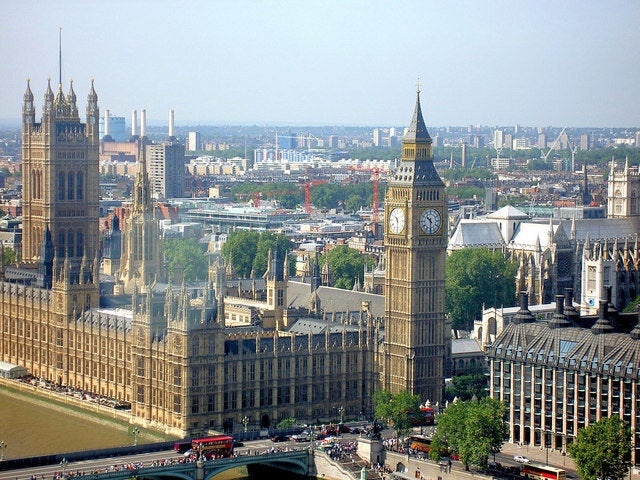 World's Least Affordable Housing Markets