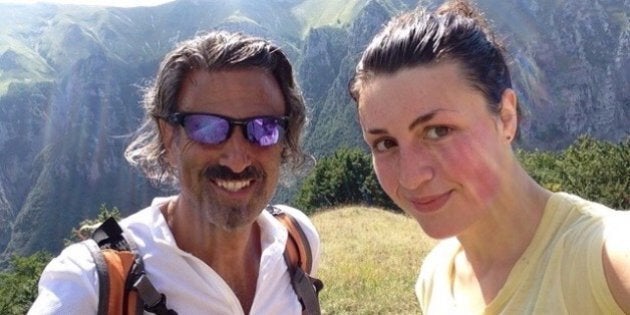 When North Americans make their first visits to Italy, they tend to go to the famous cities (Florence, Venice, Rome, etc.) and then maybe take in the landscape of Tuscany or the Alps.
In Europe, where it is not uncommon for visitors to come to Italy twice a year over the course of a decade or more, people venture to the lesser known locations. A favourite for the British, Dutch and Germans is Le Marche in Central Italy. This region has an unspoiled, outstanding natural beauty and hardly any tourism, combined with good all-season weather and low prices.
Inland are some of the highest mountains in the Apennines, and the coast offers an urbane beach culture. Or, as an art director friend described it: "It's like Tuscany on steroids, but with no people."
It comes as no wonder, after many unforgettable holidays, why some visitors take the plunge and move permanently. Around the world, mountains and coasts are premier destinations for amenity migration.
Amenity migration is a social phenomenon attracting academic study due to the impact it can have on mountain destinations. An amenity migrant is generally defined as a person who moves permanently to a mountain environment from another context, be it urban or from another culture. Often these people fall into two categories: the retirees and the creative class. Studies have shown how wealthy retirees can revitalize a rural economy while younger members of the creative class can in some situations play an economically transformative role through entrepreneurship.
However, for entrepreneurs the beauty of Italian life in these mountains is measured against financial risk. Their businesses may not generate an income beyond subsistence, mountain economies can be difficult to break into and they may be forced to compete with local people for few low-paid employment opportunities.
In the 10 years I've been in the Sibillini Mountains of Le Marche, I've never met any Canadians who have moved here permanently. Recently, however, I met a New York entrepreneur who is close to a Torontonian (geographically).
When I asked him what the hardest aspect of life is here, he replied: "No hockey!"
As Kevin daily drives through olive groves and vineyards framed by sublime mountain peaks, he is tuned into Hockey Central at Noon from Toronto.
Kevin Gibney has good advice for entrepreneurs wanting to take the plunge:
"Don't try to sell services to locals. Don't think if a service doesn't exist, then you can offer it. Italy is the third biggest economy in Europe and Le Marche is a prosperous area with educated people who have business savvy. If a service doesn't exist, there is a good reason why. You need to make a business where your clientele is beyond Italy. Watch out for low revenue per transaction businesses -- there are a lot of them here. Property management is a classic one."
Kevin has a real estate business and in NY he ran a marketing and promotions agency for 15 years. Why did he make the move?
"Quality of life. I still work hard and have stress, but now I live in a no-stress environment. In New York, life was crazy and if you weren't stressed out it was as if you weren't participating in society. It was self-perpetuating. Here, life has natural dimensions. The food is local and diet changes with the seasons, the freshness of the air and water, the sight of the mountains every morning -- to see all that raw and pure nature -- I find it's reassuring. And it makes me wish I was an artist. I understand why a quarter of the artworks of the Western World are located here."
"Sometimes I can't believe how things can be so Byzantine! But that's only five per cent of the time. This is one of Italy's top three regions for quality of infrastructure in healthcare, environment and safety, so it's not like the south. You have to embrace the differences. It's a new culture and a new life -- I'm really glad my kids are having the experience here. The quality of the education is superb and they've grown up different from New Yorkers. They don't have that hardness."
To make up for the lack of hockey, Kevin started mountain biking, as the Monti Sibillini National Park has some of the best biking in Europe.
"In New York, when I wanted to go anywhere I had to book. Here, I ride from my house and it is totally empty. People dream and plan for 10 years to do these kinds of rides. I just do it."