When something goes wrong it can be handled with grace, style, and class; or it can be handled with blame, finger pointing, and a definite lack of class.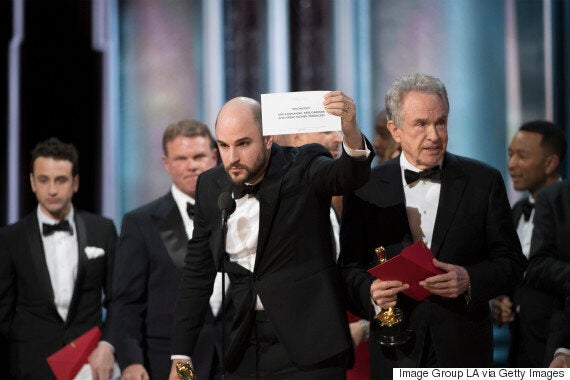 Producer Jordan Horowitz was well into his acceptance speech before the mistake was realized, and without skipping a beat, he stepped up the plate and gave away the best award of his life.
You're right if you said it wasn't his award to begin with, but at that moment, it certainly felt like it I'm sure.
Instead of letting someone else make the announcement, instead of waiting to see if perhaps the Academy was going to fix this mistake after the fact, or even "share" the award with the movie Moonlight, he announced that his movie was not the Best Picture, and the award belonged to the team for Moonlight.
Imagine yourself in the same situation. A very public situation, where you have been given the greatest honour of your career. Things are in disarray, confusion is everywhere, and somewhere the light has gone off in your head, and you realize that something perhaps went wrong and there perhaps was a mistake made.
Most people would continue on the path that was started; in this case the acceptance speech. Most people would wait for someone else to make the decision on how this very awkward situation was to be handled. Most people would not do what Jordan Horowitz did, and not only did he handle a situation he had no part in creating; he handled it with grace, style, and class.
I was impressed and amazed at his actions in what had to be a very confusing moment in time.
Warren Beatty then took the award for grace, style, and class when he clearly explained what happened, all without every blaming Faye Dunaway.
Faye Dunaway was the one who read the name of the wrong film, and at no point did he throw her under the bus. He could have easily said, "Faye read the wrong film name." He could have easily claimed that he had done nothing wrong and that it wasn't "his fault." Instead, he calmly explained the situation, all without blame, and handled it beautifully.
I was in awe of how well it was handled until Jimmy Kimmel decided to take over. "Warren, what have you done?" was 100% the wrong thing to say.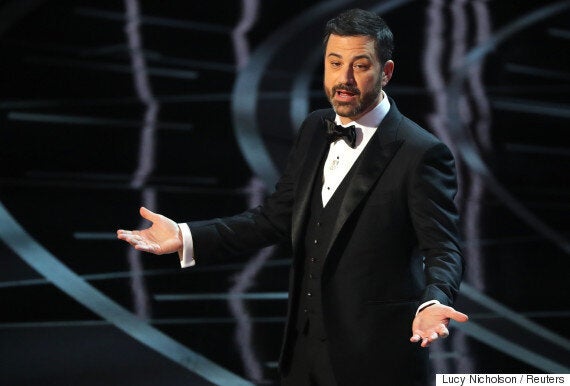 I appreciate that Kimmel was trying to lighten the moment with what he does best; humour. Instead of being funny, it was uncomfortable, and it reeked of blame.
It was a completely unnecessary comment and took away some of my appreciation for the awards show.
To be fair, it was a very confusing moment. I'm not sure how I would have handled the situation. Can you imagine having to fix a very public mistake in front of all your peers and millions of viewers? You would naturally assume that your credibility was on the line and you needed the world to know it wasn't your fault.
It was human error that caused the mistake, but in the end, does it matter who made that mistake?
For whatever reason, it is human nature to want to blame someone. It must be someone else's responsibility, and while that will potentially become important, at that moment in time, it certainly might not be.
I hope that the next time something goes wrong, or not according to plan, that instead of worrying about who caused the mistake we worry more about getting the mistake corrected instead of worrying about who caused it.
The award for grace, style and class goes to Producer Jordan Horowitz.
Follow HuffPost Canada Blogs on Facebook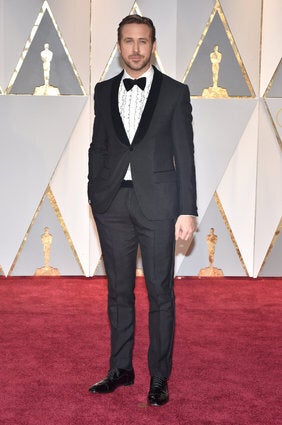 Oscars 2017 Red Carpet Photos