We can never be too old for our favourite childhood books.
No matter how many times we read them, they can still bring that nostalgic feeling of being a child, along with memories of learning some of the first lessons we would carry with us for a lifetime.
The lessons are often as simple as 'sharing is caring' or 'believe in yourself', but are easy to forget and hard to practice in adulthood.
With International Children's Book Day being celebrated today, April 2 (it coincides with beloved author's Hans Christian Andersen's birthday), it's not only a great chance to encourage children to read, but also a good day for adults to dust off some of their childhood classics and flip through them again.
Here are some classic children's books from which adults could learn a thing or two: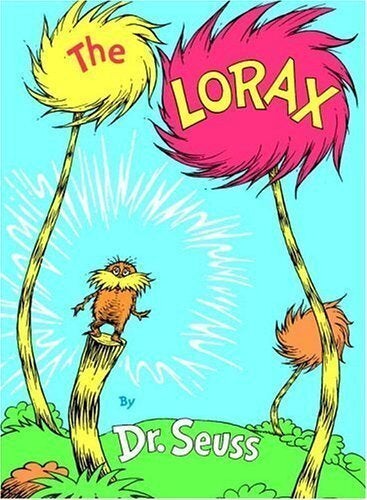 Lessons From Children's Books
Moral: With climate change and global warming becoming even more imminent, this book serves a valuable reminder about how precious the Earth's resources are.
Where The Wild Things Are, by Maurice Sendak
Moral: This book means different things to different people. One of its many profound messages is that you can travel all you want; nothing beats the comfort of home and family.
Moral: Have you ever questioned why we need to feel pain and why things can't just be easy? This book teaches us that we need to experience pain in order to truly recognize happiness.
Charlotte's Web, by E.B. White
Moral: One of its many lessons, this children's classic teaches us the importance of friendship. It's not always easy, but it is worth it.
Moral: This book has a strong message that there will always be justice in the end, even if it seems unlikely.
Oh, The Places You'll Go, by Dr. Seuss
Moral: This book pretty much sums up life in 44 pages. There are up and downs, there are times when you succeed easily and moments that test your patience. But you just have to keep moving forward.
Anne of Green Gables, by Lucy Maud Montgomery
Moral: Anne is an orphan and clearly hasn't had an easy life, but she's still full of life and brings happiness to everyone around her. She teaches us to be strong even if life is hard.
Charlie and the Chocolate Factory, by Roald Dahl
Moral: Charlie doesn't have wealth or connections like the other kids who visit the chocolate factory, but his wildest dream come true because he's never pretends to be more or less than who he really is.
Harry Potter, by J.K. Rowling
Moral: The series is full of great lessons, but possibly one of the most obvious and strongest is the power of teamwork. With the help of friends, family and role models, anything is possible (including overcoming pure evil).
Norbert Nipkin, by Robert McConnell
Moral: We've all been in situations where we had to meet new people who we thought we wouldn't get along with. This tale of two unlikely friends teaches us that if you listen without judging, it's possible to learn from almost anyone.
The Very Hungry Caterpillar, by Eric Carle
Moral: If you feel uncomfortable in your skin, don't feel like you have to change. Just accept yourself and you'll become beautiful.
The Giving Tree, by Shel Silverstein
Moral: Whether you think of the giving tree as a symbol for the environment we keep taking from without remorse, your parents who raised you, or a friend who always helps out, this book makes us thankful for those who help – no strings attached.
From Far Away, by Robert Munsch
Moral: This book, about an immigrant child who moves to Canada from a war-torn country, is a great reminder that even if people look different or have different beliefs and lifestyles, they're still worth knowing and deserve respect.
Love You Forever, by Robert Munsch
Moral: Adults often feel too busy to take time out for their moms, this book helps us remember all the times moms put their children first. Cherish your parents, they won't be around forever.
Cinderella's Magical Wheelchair, by Jewel Kats
Moral: This spin on the classic Cinderella, teaches a valuable lesson that physical differences don't make people more or less worthy of love and respect.
Little House on the Prairie, by Laura Ingalls Wilder
Moral: Life in the late 19th century wasn't easy, but the Ingalls family proves that the bond of family, especially among siblings, can provide the strength you need to conquer all hardships.
Bridge to Terabithia, by Katherine Paterson
Moral: Following your dreams is one of the many lessons in this iconic children's book. Jesse is an artistic boy who is pressured to leave his dream and work on the farm. This book serves as a reminder not to succumb to societal pressures.
Madeline, by Ludwig Bemelmans
Moral: Just because you're small doesn't mean you can't also be very brave, as tiny Madeline shows after her appendectomy and in all books thereafter.
Popular in the Community