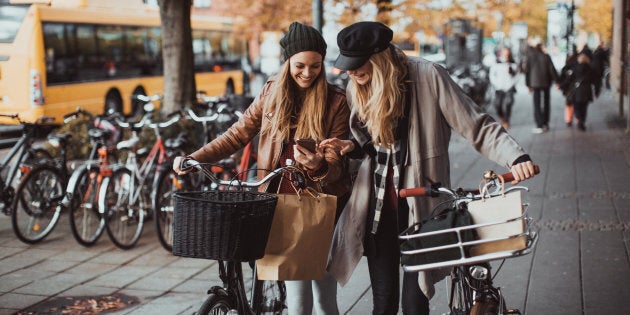 Fall – we like your style. Not so sure about the shorter days and dipping temperatures though.
Fall fashion is the season's biggest redeeming quality. If you can't get excited by layering, cozy sweaters and blanket scarves, there's just no helping you.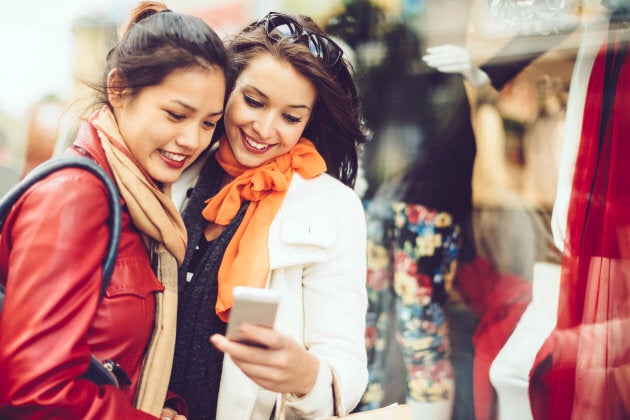 As a new season unfolds, it's often necessary to give your wardrobe a refresh and there's no easier way to do it than shopping with the comfort of your tush firmly planted on your bed.
Online shopping warriors will know exactly who offers the best shipping and easiest returns. If you're not already in the know, we've compiled some of the best online fashion retailers that offer low-cost or free shipping and hassle-free returns for Canadian shoppers.
Most of us are well aware of Zara's wallet-friendly offerings of stylish clothing for men and women. They also offer one of the fairest online shopping policies around. Shipping to any of their stores is always free, while standard delivery is a mere $4.95.
If you manage to spend $50, which is fairly easy to do, shipping also becomes free. Full refunds are free and given 30 days from the original date of purchase. Plus, their app makes it way too easy to buy something cute at any time.
The Quebec-based department store opened their first location in Toronto but they still remain a popular online destination for clothing, furniture and housewares. Standard shipping is $4.99 and free if you spend $100. Full refunds are honored within 30 days. Sale items can be returned within 10 days.
If designer clothing is your vice, surf on over to SSENSE for free standard shipping. This site, which is headquartered in Montreal, requires no minimal purchase to send out its wares. The online retailer carries all your favourite luxury brands, including Comme des Garçons, Jill Sander and Moncler. Full refunds are offered within 14 days of purchase.
Shop.ca is one of the very few online retailers to offer free shipping on thousands of items without a minimum purchase. While the site isn't the most gorgeous to look at, a large selection of their fashion offerings are eligible for free shipping with no restrictions, so it's worth sifting through the many other items for sale. Returns on clothing can be made within 30 days, while electronics and larger home items have extended return deadlines.
Canada's most beloved department store is pretty good to its online customers. They regularly offer online deals that range from free shipping to hefty discounts on all your favourite brands. Standard shipping starts at $5.95 and is free if you spend $99+, and full refunds are offered within 30 days of purchase. Larger items like furniture are subject to shorter return restrictions.
The Gap and its sister companies, Old Navy and Banana Republic have always been a reliable source for basics and some trendier pieces for those building new wardrobes. Efficient and reliable, they offer free shipping on purchases of $50 or more. Their 45-day return policy is also more generous than most of their competitors. Customers can also make online returns in store, which can be more convenient than packing everything up and hoofing it to UPS.
As the purveyors of all things luxury, Saks Fifth Avenue — which entered the Canadian market with bricks-and-mortar locations last year — will occasionally treat its valued Canadian consumers to free shipping and duties. For the current fall shopping rush, they're offering just that. Bargain hunters will be thrilled to find a sale section stocked with designer items at a fraction of the cost. If there's any time to be a little reckless with the American Express, it's now.