At present, Ontario parents are, at least theoretically, allowed to send their children to a school other than their neighbourhood school.
Their options include: moving to a better neighbourhood; sending their children to Catholic or Francophone schools (in Ontario, Catholic and Francophone parents can choose between public schools or fully-funded Catholic or Francophone schools); working the system to get their children into better schools (perhaps by enrolling them in gifted, International Baccalaureate, or French immersion programs); sending their children to private schools; or home-schooling.
In practice, however, there is a large group of Ontario families who are quite unlikely to be able to access any of these options. That group is English-speaking, lower-income, non-Catholics, and it includes a great many recent immigrants to Canada.
It is very common for Ontario parents to choose non-neighbourhood schools for their children. OISE professor emeritus Mark Holmes estimates that over half of Ontario students are attending a school other than their neighbourhood school. However, these students are not representative of the population as a whole, being predominantly either Catholic or Francophone or from higher-income families (or some combination thereof).
Given the amount of school choice already operating, the concept of the neighbourhood school is more honoured in the breach than in the observance, except when it comes to English-speaking, lower-income, non-Catholic families. These students, who typically attend their neighbourhood school out of necessity, are serving as sacrificial victims for those who oppose school choice. This is unfair.
There are two possible ways to end the unfairness: either force all students to attend neighbourhood schools or else make it possible for all students to choose their schools.
There are a number of problems with the first option, the most serious of which is that it will never happen. Ontario's Catholic and Francophone schools will never lose their funding, because they are entrenched in both the constitution and in the culture.
Nor will higher-income parents ever agree to quit choosing their children's schools -- and why should they?
Furthermore, if Ontario public schools had an absolute monopoly instead of the quasi-duopoly they currently enjoy, they would become even more unresponsive, inefficient, and expensive than they are at present.
Clamping down on existing school choice is neither realistic nor desirable. However, a great many Ontario citizens are strong advocates of abolishing public funding for Catholic schools. Frequently, they also are opposed to public subsidization of private schools.
If you are a parent who has made or is making a choice for your child, while advocating one public system for all, take a moment to consider the hypocrisy of your position. I cannot begin to count the number of times middle-class parents have told me that the government should not put public dollars into private schooling. Their position is: "If you want an alternative, pay for it yourself."
About half of these families have chosen an option other than public schooling for their child. The other half freely admit that if their child was experiencing difficulty (either academically or socially), they would move the child immediately.
If effect, these parents are supporting a system whereby middle-class families have options for their struggling children, while denying that same freedom to their poorer neighbours. This is the NIMBY principle at its best.
One big public system for all, except in my case.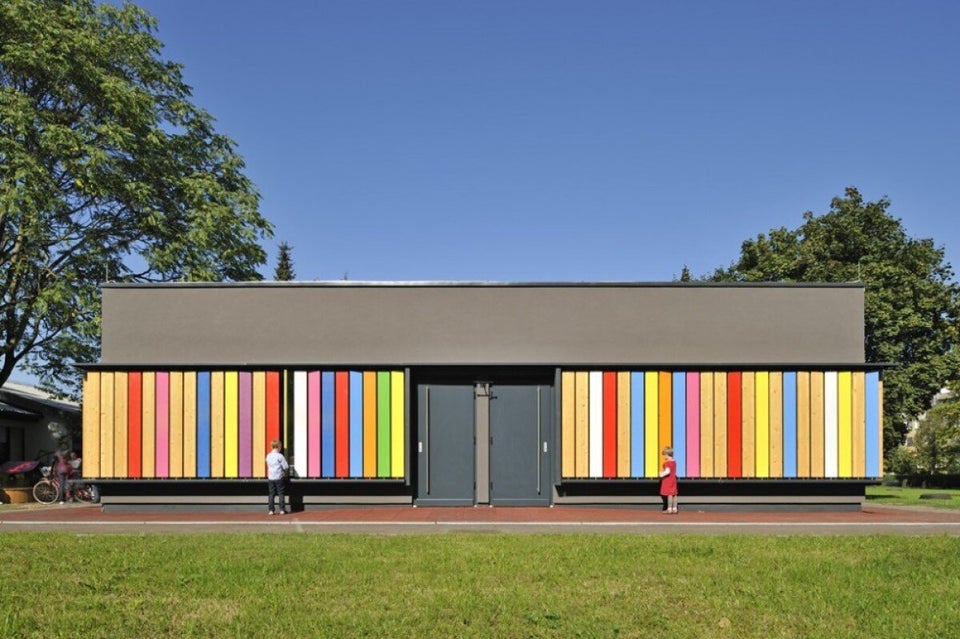 The Most Beautiful and Imaginative Public Schools in the World
Popular in the Community