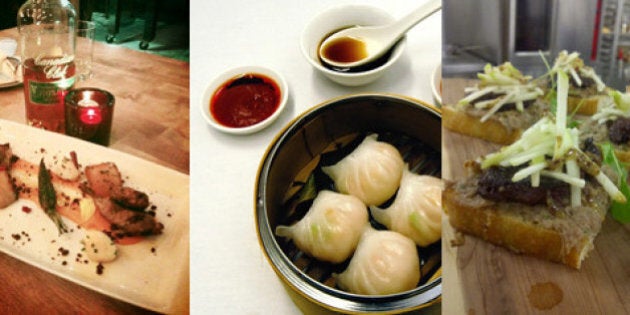 What do you get when you combine tech companies, universities and farmers all in one region? For the areas of Kitchener and Waterloo, it means a slew of restaurants making food from all over the world — while maintaining a particularly close relationship to where it comes from.
"We're very lucky in that I can be eating a piece of apple strudel at the corner of King and Queen streets in Kitchener, and in 15 minutes, I can have driven to the orchard those apples came from," says food journalist Andrew Coppolino, who runs the food site Waterloo Region Eats. "We have a unique link and proximinity to those farms."
While the two cities are often lumped together, they are separate entities — but friendly neighbours that share a downtown street. Waterloo's restaurants tend to be more oriented towards the two major universities it hosts, University of Waterloo and Wilfred Laurier University, while Kitchener has an evolving scene that is only being improved by the light-rail transit that will soon connect both sides.
Maple Tay, who is an accountant by day, started her food blog Table for Maple while at University of Waterloo in response to friends who were always saying the area was boring. "I wanted to show people that it's great here, that they don't need to go to Toronto for a good meal," she explains. "I've seen a lot of changes in the restaurant industry, probably because the growth of these two cities are accelerating because of the tech companies."
The presence of industry giants like Google and Manulife Financial seems to have sparked a different type of restaurant, with chefs and owners moving away from steakhouses and usual corporate fare to more individualistic ideas.
"We're seeing restaurants that are really ambitious in presenting menus that are thoughtful and inventive, where the chef is expressing him or herself in their cooking and forward-looking approach to food, rather than reacting to what the general population wanted," Coppolino says.
"With the Germanic traditions here and the young population, people have just said, 'we can make some really great beer here ourselves,' and gone out and done it."
And it's this spirit of cooperation that has helped the food industry in the region soar.
"You have to be part of the community if you want a business to survive," Coppolino says. "You have to collaborate, coordinate, communicate with the community in a proactive way — and people will accept you if you have a good product."
Below, check out the best restaurants in Kitchener and Waterloo. Have one you think should be on the list? Let us know in the comments below.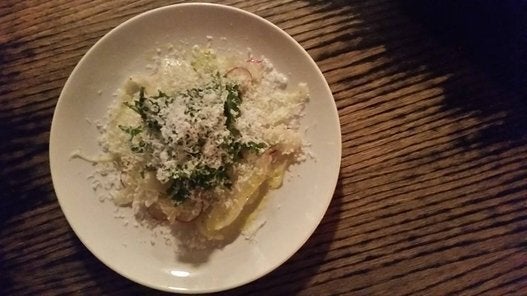 Best Kitchener-Waterloo Restaurants
Popular in the Community