But with such a wide selection of teas to choose from, the problem can be finding the right brew for you. Picking the perfect tea can involve a lot of factors, including taste, sensitivity to caffeine and desire for a particular physical or mental effect.
According to Toronto-based health and nutrition expert Rosanna Lee, regular brewed tea makes for a great, low-calorie, mid-day treat — plus it keeps you hydrated. But drinking tea isn't just a good option for weight control. Different teas can also have different effects on your gut, brain and muscles, thanks to their ingredients.
Of course, if you're loading up your cuppa with cream, sugar, honey or milk, you might be counteracting any benefits in your brew. Lee suggests limiting sweeteners and opting for skim milk or low-fat dairy alternatives in place of full fat milk.
Take a look at six types of tea she suggests for the most health benefits per cup: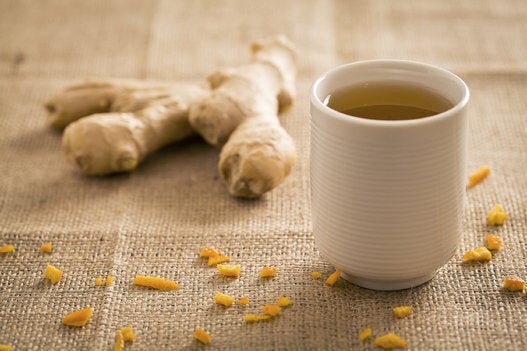 Teas For Health