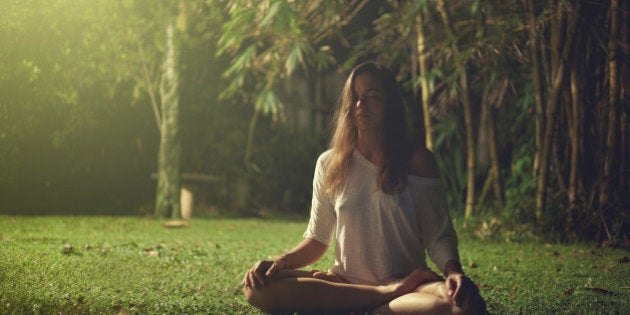 Retreats are filling a real need for women who live a busy, stressful life. They provide a small reprieve from the clamour of life and an island of 'you' time that allows you to learn new life skills, detox, meet like-minded women (some of whom will be friends for life) and recharge your batteries. Think of it as a camping trip for your soul.
While fitness, yoga and other physical activities do play a central role in some retreats, others offer pampering and relaxation. A retreat can be a wonderful way to reconnect with nature, with yourself and with those wild women who can help to reinvigorate and inspire. If you're feeling a little blah, put some pep in your step by taking a little time for yourself with one of these incredible retreats.
This wonderful 2-night retreat in early June is a great way to detox. Their healthy meal menu is a wonderful way to get your body ready for summer. Your mind and heart get a cleanse too thanks to the ministrations of Heather Embree who will help you to re-connect with your heart and with Mother Nature.
This retreat takes place in the rolling hills of Northumberland County. Here, in a small patch of wild woods, women are invited to a wonderful retreat run by the Wild Roots Collective. The beautiful setting is the perfect place to reconnect with nature, learn about forging and enjoy cooking classes in the outdoor kitchen. Women will connect with like-minded individuals and share inspiration for the future. You'll return home healthier, happier and inspired!
The two-day camping retreat just outside of Toronto includes, yoga, qi gong, meditation, hiking, massage & reiki treatments, forging, outdoor cooking classes and many more fantastic adventures.
The focus of this retreat is detoxing, cleansing and relaxation. To this end, raw, organic juice fasting, detoxification, stress management and weight loss all form part of your program. Enjoy yoga, massage, reiki and reflexology as well as spa services like saunas and meditation. The beautiful setting will help you to relax and take a welcome break from busy city life.
Feel like an adventure? Then the Wild Women have just the trip for you. Try a SUP yoga glamping retreat in Parry Sound or an Art retreat in Algonquin Park. These retreats are about enjoying nature's beauty, meeting new people and finding your wild side. The retreats are fun adventures where you can master new skills, find hidden talents and get inspired by others.
Sugar Ridge Retreat Centre offers a unique weekend retreat for pet lovers. You and your pooch can head for the hills for a weekend of meditation, yoga and off-leash fun. Long walks in the forest and summer swims help you and your dog to relax and reconnect with nature in this beautiful setting.
This summer, make sure you get a holiday that reinvigorates and inspires you so you can really relax and recharge for the year to come.