This week's Lost It feature is a special edition, focusing on the photography project executed by Toronto photographer Blake Morrow and his friend and subject, Elizabeth "Beth" Beard. The project, entitled "The Beth Project", took place over two years, after Beth decided to get gastric bypass surgery. "Both Beth and I have a dislike of the sad, badly-lit before photos and perfectly retouched, well-lit after pics," Morrow tells HuffPost Canada.

Morrow created portraits "that celebrated Beth's outgoing and optimistic character, showing the joy she has regardless of her size," he says. The result is a series that that show Beth's sense of fun and joy, through charming pop culture references. The exhibit being featured at Vistek Downtown as part of The Scotiabank Contact Photography Festival in Toronto for this month of May.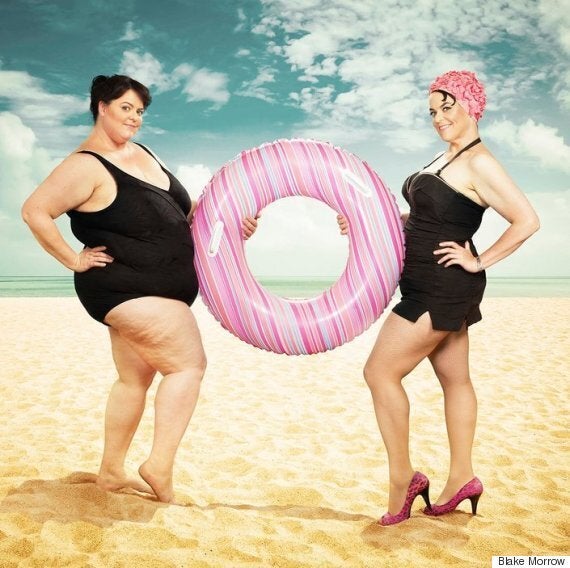 Occupation: Photographer and webstore employee
City: Toronto, but originally from the Yukon
By The Numbers: Originally 330 pounds, now 185 ("but then I'm just at the start of biking season — in full swing I'm down to 170"), for a total weight loss of 155 pounds
The Weight Gain: I was heavier as a child. I'm actually a smaller size now than I was in high school. When I look at very early class photos from when I was a child, I notice that I was taller than other kids. I often wonder if the oft-repeated, "you're a big girl," stuck in my head. I would say the weight gain really started about grade four and just always progressed up from there.
There were always attempts at dieting, especially when I started junior high, but nothing seemed to be successful. And I wasn't inactive. I grew up in the Yukon and would cross-country ski and go skating in the winter when I was younger, but my output just never exceeded my intake, I guess.
Final Straw: Ah, preparing to turn 40. Doesn't that do it for everyone, that landmark of sorts?
My health was actually pretty good. My blood pressure was low and I had not developed Type 2 Diabetes. My pulse rate was even normal but I found moving more difficult and wanted to be able to pursue new interests.
I took a long hard look at what I was doing to myself and how far I had let myself go. I researched [gastric bypass] surgery and looked at all the pros and cons before approaching my doctor. For me, it was the best and most concrete way to make a real change in my life.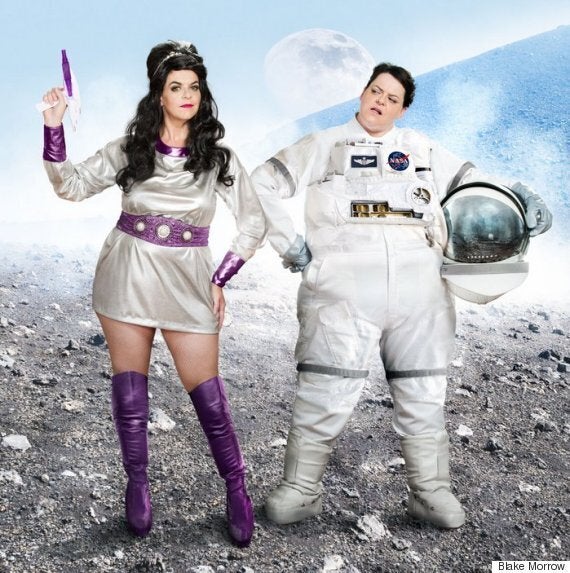 The Plan of Attack: The surgery was the first step. I went to an initial information session in March of 2012, went to a second session in April and then in May received notice that someone had dropped out of the program and that I could be fast tracked if I was ready. Once the evaluations were completed, you meet with a surgeon, a nurse, and a social worker. The surgery was set for August of the same year.
I read everything I could about the procedure itself and what life becomes afterwards and went in with a full grasp of what it would entail.
I'd read that having high protein in your diet can help in aiding with faster healing times, and so I introduced protein shakes for breakfast about four months before my surgery. Once you have the surgery, everything changes; it has to. Portions are drastically reduced, but so are sugars and high fat foods. Because the surgery actually re-directs your digestive track, you have to be very conscious of what and how much you are putting in your body at any time. Even now, I'm very aware of my portions and try to keep them between 3/4 and 1 cup.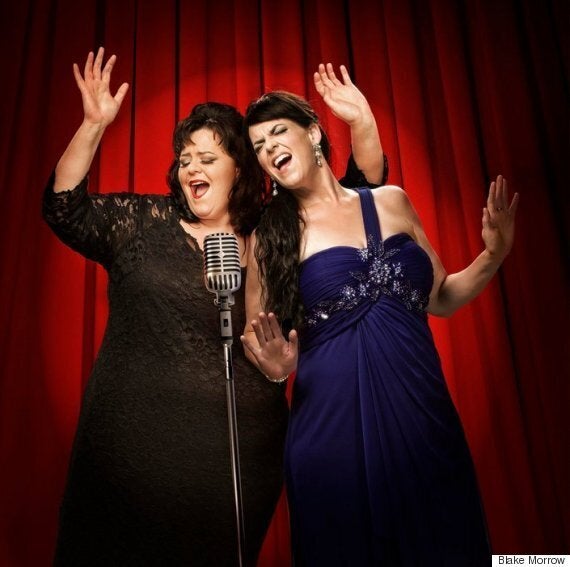 Once I'd made the decision that this would be my new life, everything fell into place. There was one time, early on, that I made a very bad choice, eating a triple creme brie at a wine and cheese tasting. It was way too high in fat for my new system, and my new body's reaction was enough that it's never been something I've ever risked to revisit.
Story Continues Below. Check out more of our inspiring weight loss stories: