By Tom Corsie, vice-president of real estate for Port Metro Vancouver
For anyone who has read the news lately, it probably doesn't come as a surprise that Metro Vancouver's real estate market is a hot topic.
However, much of the attention is around the skyrocketing prices of residential housing.
While affordability is an important issue affecting the lives of many, there is actually another side to this story that is often overlooked, yet raises equally critical concerns. And that is the effect of the current housing boom on the region's dwindling supply of industrial land.
Most people probably don't ever think about local industrial land. It's often tucked away in corners of communities -- out of sight, out of mind. Or, for some, it may be a NIMBY issue -- they know industrial land exists, but don't want industry sprouting up in their neighbourhoods.
But the fact is our industrial land supply -- or lack thereof -- is critical to the future of every person, family and community in B.C.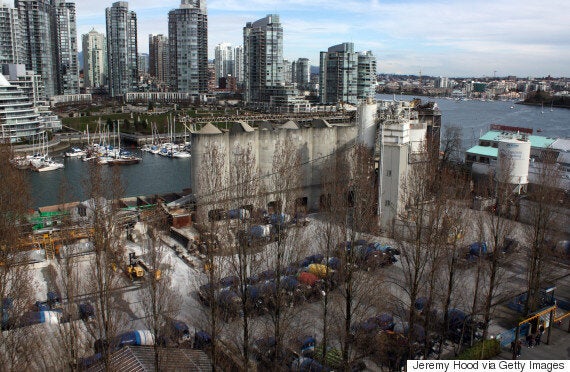 Ocean Concrete has been operating out of Granville Island, which used to be an exclusively heavy industrial area, since 1917. (Photo: Getty)
The Metro Vancouver region is forecast to receive more than one million new residents over the next 25 years -- residents who will need jobs, goods, health care and the support of social programs.
According to Metro Vancouver, 23 per cent of our region's jobs are accommodated on industrial land. Many of the goods residents rely on, such as clothing, food, cars, and electronics, are only available locally because of trade and logistics services located on industrial land.
B.C.'s social services are also heavily funded by businesses located on industrial land. The terminals and tenants of Port Metro Vancouver, for example, contribute more than $500 million in provincial and municipal taxes, and $3.5 billion to B.C.'s GDP annually.
Casualty of the local real estate boom
In the last three decades, approximately 7,400 acres of industrial land in the region have been re-designated for other uses, such as residential and commercial development, even though the existing supply of residential zoned property in the region can support increased density.
According to a recent study by Site Economics Ltd., there are roughly 1,000 acres of vacant industrial land suitable for the logistics industry, which is critical for the movement of goods around the region and beyond. Based on annual average absorption rates and expected demand, this supply of trade-enabling industrial lands will likely be exhausted roughly within the next 10 years.
Yet current research shows the Vancouver trade gateway, which is crucial to the economic health of this region, will need between 1,500 to 3,000 additional acres of trade-enabling industrial land by 2025 to meet increasing cargo demands.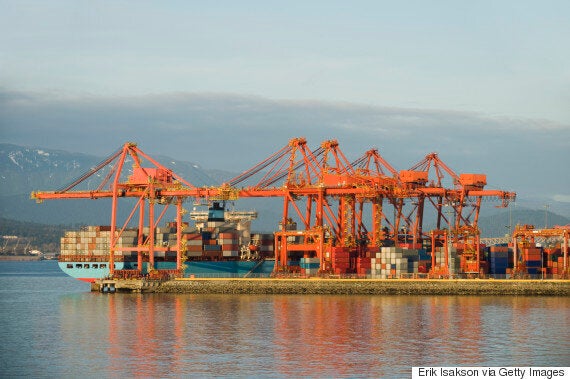 A cargo ship docks in Vancouver. (Photo: Getty)
To address these land constraints, there are a number of steps that can be taken.
One is for industry to improve efficiency at existing sites. For instance, port terminals are focused on better site utilization, increased transportation capacity and equipment upgrades.
Another option is the creation of an industrial land reserve, or similar mechanism. Like the well-established Agricultural Land Reserve, this option would conserve industrial land for future use and reduce development pressure on other lands. Such an approach would require a thorough review of the current land situation, and involve working closely with regional stakeholders to identify needs, challenges and concerns.
Residents may pay a premium to stay, but businesses will not
The number one rule in real estate has always been: location, location, location. To be sure, Metro Vancouver is a beautiful and highly desirable place to live. But the same mountains and waters surrounding this region that make it so striking, also limit the amount of available land.
Large companies that cannot find appropriate tracts of industrial land, or are confronted with uneconomic industrial land prices, will end up going elsewhere.
The loss to Metro Vancouver will be swift and dramatic. According to recent estimates, developing 100 acres of industrial land is worth $1.9 billion in economic value to the province. And when logistics facilities located on industrial land are scattered far from major transportation hubs and ports, it creates inefficient supply chains that increase the cost of goods for consumers and generate environmental and community impacts, such as more trucks on the road.
Our real estate market is undoubtedly complex. Residential and commercial development has a place here, but so does industrial growth. In that sense, the real estate situation here is also very simple: without sufficient industrial land, the economy will suffer, and so, too, will the standard of living enjoyed by residents of this province.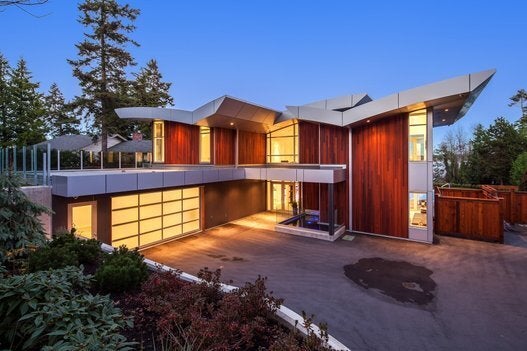 Glass Mansion For Sale, Saanich, B.C.
Popular in the Community