We are Canadian Foreign Service officers.
We don't do it for the paycheque, but because we want to serve our fellow citizens. We do it because of a deeply rooted commitment to Canada's possibilities. Like you, we work to represent the interests of Canadians every day.
We champion our agricultural, resource, manufacturing, and service exports so that we can create more jobs at home. We promote democracy and the rule of law so that others can enjoy the rights and freedoms we hold dear. We work with allies and partners to reduce the illicit trade of narcotics and firearms so we can keep Canadian streets safe. And we help shape Canada's workforce and cultural fabric by deciding who is welcomed to our shores.
We are not of the left or the right; we are public servants working for all Canadians. We are Canada's face and frontline abroad, available 24/7, and we do our job with professionalism and dedication. We work long hours, sometimes uncompensated. We are frequently separated from our loved ones and often live in places much more dangerous than Canada. We do it all because of our conviction that Canada can make a difference in the world.
We do not want to be on strike. Challenging our own government goes against our very nature as diplomats and disrupts our ability to get things done for Canadians. We recognize that everyone must do their share in these tough economic times, and we have accepted your main contract demands. This is not about diplomats getting a raise. This is about us catching up to what other government professionals are already paid. This is about equal pay for equal work. And this is about fairness, a fundamental Canadian value which we protect and promote every day overseas - a value we simply want applied to us by our own employer.
Please let your Foreign Service get back to work, doing what we do best: building a more prosperous, secure, and diverse future for Canada.
Tim Edwards, President of PAFSO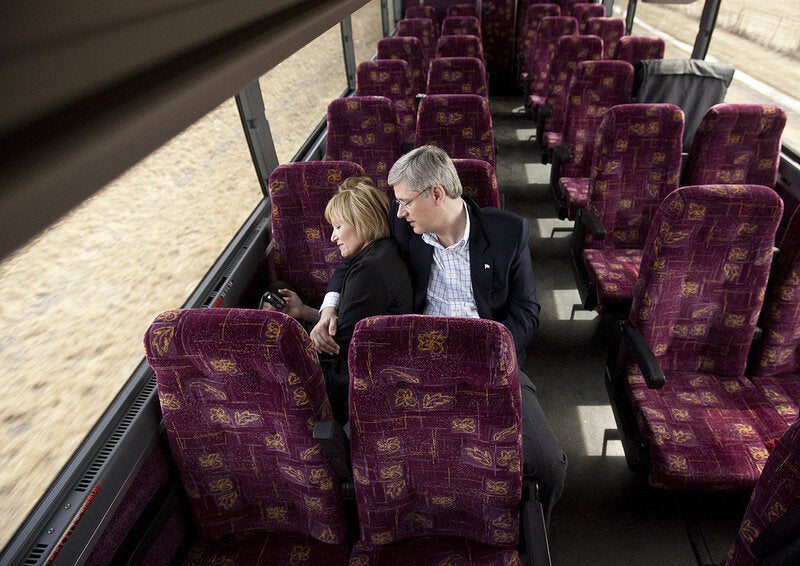 Memorable Stephen Harper Pictures