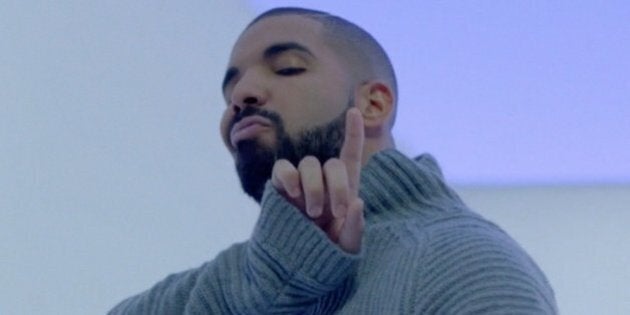 A long time ago, in a Canadian music industry far, far away, the federal government had to step in with CanCon quotas to save our singers and musicians from being buried by radio hits from our southern neighbours.
Now I wouldn't be surprised if the U.S. built a Trump wall to keep our artists out. It's been that kind of a year.
Canadians currently occupy seven of the top 10 spots on the Billboard Hot 100, and not for the first time in 2015. Adele may never say goodbye to number one, but Bieber is at number two, four and five; Drake's at number three and 14; The Weeknd is at number six, 15 and 19; Shawn Mendes is number seven; and Alessia Cara's number eight.
And prior to Adele, Canadians had laid claim to the top of the chart for months. The Weeknd actually replaced himself when "Can't Feel My Face" was bumped after three weeks by "The Hills," which then stayed put for another five weeks.
Drake's "Hotline Bling" never became his first chart-topper as the inescapable smash was stuck in second because Apple Music doesn't send video play numbers to Billboard for their streaming tally, even when it's the most memed video ever.
Guess Drake will have to drown his sorrows in the rumoured $19-million deal he got from Apple for his OVO Sound radio show. But don't weep for the 6ix God. Twice this year, in March and October, Drake had 14 songs simultaneously on the Hot 100.
"Right now the biggest acts in the world are Canadian, and they're the best acts, too."
He was also Spotify's most streamed artist of 2015 with 1.8 billion streams from 46 million listeners, and although his mixtape If You're Reading This It's Too Late was the second-most streamed album after The Weeknd's Beauty Behind the Madness, it was also the second highest-selling new album of the year after Adele.
Oh, and before The Weeknd began his two-month run at the top, there was Justin Bieber who, after winning everyone over with his Skrillex and Diplo collab "Where Are U Now," finally landed his very first number one song with "What Do You Mean."
He then took over the top five after his comeback album Purpose finally dropped in mid-November, which also broke Spotify's record for most streams in a single day with 36 million and landed him a record-breaking 17 songs on the Hot 100 at once.
Even our farm team planted their flags, with Shawn Mendes's "Stitches" peaking at four after 29 weeks climbing the chart and critical darling Alessia Cara making her arrival on the world stage known with "Here."
And while Carly Rae Jepsen's "Emotion" failed to make an impact on the charts, it was a pop triumph that became one of the year's most critically acclaimed albums, not unlike her hipper indie pop compatriot Grimes. And while Coeur de Pirate's bilingual album "Roses" was still primarily a Quebec and France phenomenon sales-wise, the Franco-pop star did get signed to Cherrytree, the Universal sub-label that made Feist famous.
Now this invasion isn't quite the same as the famed British Invasion of the 1960s, in large part because it has been building since the turn of the millennium. Prior to 2000, Canadian acts that blew up internationally tended to be sporadic like Neil Young and Joni Mitchell in the 60s; Bryan Adams and Corey Hart in the 80s; or Celine, Shania and Alanis in the 90s.
Then in the early 2000s, as indie rock arose from alternative's ashes, the next-Seattle scenes in Montreal and Toronto turned Arcade Fire, Broken Social Scene, Metric, Wolf Parade and others into international indie sensations. This gave Canadian music much-needed cred and acclaim when we were otherwise best known for mega-selling mom faves Celine Dion and Michael Buble.
Then Drake and Bieber began their unprecedented runs back in 2009, with The Weeknd becoming an underground sensation two years later. But 2015 was when all that groundwork came together.
"It won't be long before the 2015 Canadian invasion turns American pop music into an occupied territory."
The Juno Awards still have a sales quota component to their top prizes, a holdover from the days where the industry deemed it necessary to ensure that our top-selling artists weren't overlooked for awards just because they were, y'know, Nickelback.
But right now the biggest acts in the world are Canadian, and they're the best acts, too. Many of them even achieved their initial success through legitimate grassroots groundswells rather than major label marketing. Drake and Weeknd both started out dropping free online mixtapes before they were signed, Bieber began as a YouTube phenomenon and Shawn Mendes rose to fame via six-second Vine clips.
Success begets success, especially in the music business, so it likely won't be long before the 2015 Canadian invasion simply turns American pop music into an occupied territory. As Drake's second number-one album of the year proclaimed, "What A Time To Be Alive."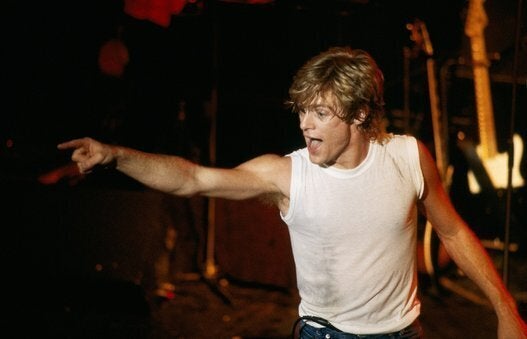 CanCon Icons: Then and Now (Part II)
Popular in the Community