He and I saw the twisted wreckage on the evening news. He was watching from his house in Kentville, and I, from my bedroom in Greenwood — two small towns about 45 kilometres apart in Nova Scotia's Annapolis Valley. While no longer distinguishable, it was the same luxury sedan I'd seen in better days, now a shapeless symbol of incomprehensible sadness. Its driver, the 40-something boss of my then-boyfriend, Brent — was dead. She owned the local Dairy Queen where Brent and so many of his high-school pals were employed. Brent, on the other end of the phone while we watched TV together, apart, was devastated. In those early moments, just hours after her death, this was a loss too large for him to process.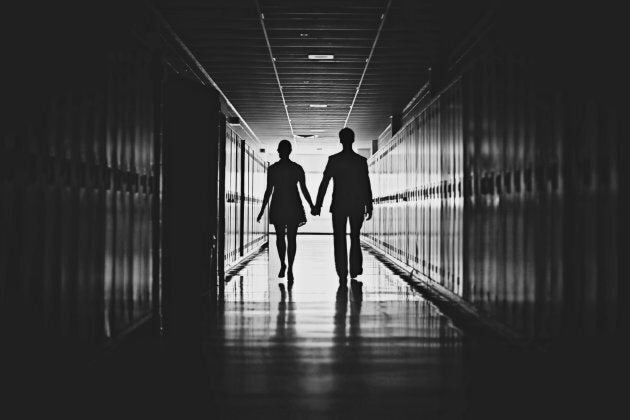 We were in grade 11, and for six months played the leading roles in a young love production. I, with my signature big perm, he in his signature basketball jacket. Slightly ill-fitting, he joked he'd have to have it "taken in to be taken in," and we laughed. We were new to humour by wordplay, and we liked it. We played the Cocktail soundtrack and would sing: "Don't worry. Be happy." On Friday nights, my friends would sit outside Dairy Queen while he was closing so we could watch through the window and say things 16-year-old girls say. ("Look. At. His. Arms!") Brent was an athlete, ranked second provincially in discus. When I met him in the summer of 1988, he was the first discus thrower I'd known. Nearly 30 years later, he remains the only. He was genuinely kind.
Young love is the basket of kittens we nuzzle and carry, until the first sign of heaviness when we can grip it no longer and are forced to set it down. And eventually, heaviness was upon us. Because at 16, "love" was too heady a concept for me, and — full disclosure — I was in the throes of that condition called "boy crazy." So after an unforgettably sad conversation on the rotary dial affixed to my mom's kitchen wall, Brent and I were no longer Brent and I. I cried onto the pages of my math textbook for days. And not just because of my aversion to math.
The last thing he said was: "I hope you have a really nice life."
There was a purity to breaking up in the 1980s — those prehistoric days when there was no such thing as a Facebook post. There were no emojis. "It's complicated" was a feeling, not a status update. Instead, I wrote cheesy poems and letters I never sent. When we hung up, both the phone call and our knowledge of what one another was up to came to an end.
The last thing he said was: "I hope you have a really nice life." Despite how those words might read, Brent meant it. He wanted me to have a nice life.
I left the east coast for the west. I made friends who inspire. I married a lovely man. I have two little girls who explode my heart. I have, from time to time, thought about Brent, like when I'm back in Nova Scotia and pass familiar places. I make a gentle wish that he's also had a nice life — taking daughters to ballet, holidaying at all-inclusives, paying down the mortgage. It's not a fiction I consciously chose to create, rather evidence of my belief in the natural order of things.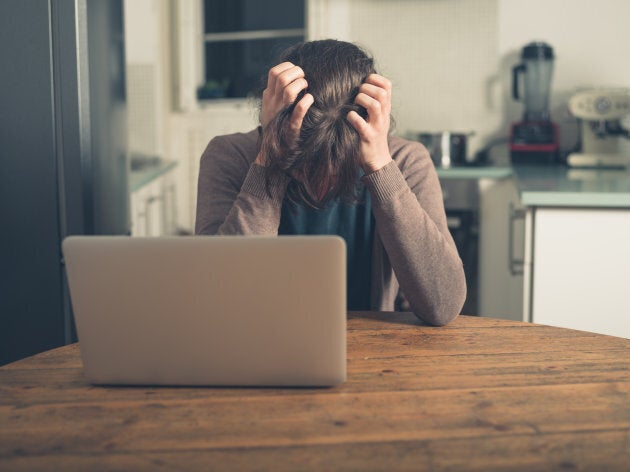 Last week, uncharacteristically, I had a dream and Brent was in it. I introduced him to Chad, also tall, athletic and kind — the early object of my affection a happy foreshadowing of my forever one — and Brent said he was happy for me.
I awoke with a strong desire to reach out, and so did the 2017 thing and googled him. I found his name buried deep in his mother's obituary, dated 1994. Nancy was a self-made powerhouse; a single mom who worked while juggling her masters degree. I knew her passing would've been a blow to Brent and had scarcely recovered from considering this when I came to a final line: "Nancy is pre-deceased by her son Brent."
When we lose someone after the fact who at one time — past tense — played a role in our story, it's a strange and lonely land.
There are only a handful of times I remember being genuinely shocked: The OJ verdict, Princess Diana's death, and the news that Brent — so alive in my naive assumptions — died not long after the days I knew him well, taken in the same horrific manner as his cherished boss. In stumbling upon Nancy's obituary, I stumbled into the foreign territory of delayed grief; grieving from the rear view mirror. My five-year-old daughter doesn't understand my tears and so colours hearts on little pieces of paper: "To make you not sad, mommy."
When we lose someone in real time who plays a role in our story, we imagine the future they've been denied, and we adjust the lens to a setting called the "new normal." When we lose someone after the fact who at one time — past tense — played a role in our story, it's a strange and lonely land. I find myself not imagining the future he was denied, but the past. A respected former teacher I've connected with tells me: "It only hurts because it mattered," and I know she's right. It's a hurt not for that which will never be, but for that which never was. The nice life I blissfully pictured for him — someone so good — simply didn't happen. In these early moments, a quarter of a century after his death, this is a loss too large for me to process.
Follow HuffPost Canada Blogs on Facebook
Popular in the Community