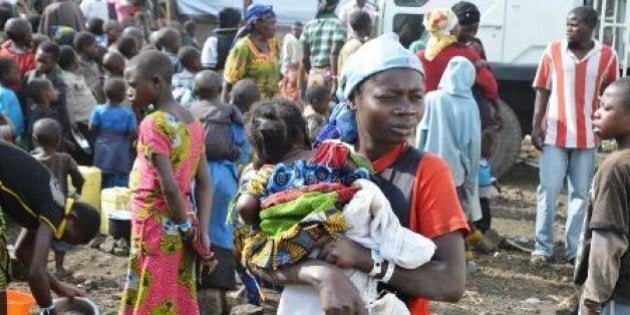 In Canada, the "chaos" of our daily lives may lead many of us to feel as though we're hanging on by a thread. It's easy to see that stress in a coffee shop each morning, as people wait in line for the morning jolt that will kick-start them into action for another busy day.
Though navigating crowded malls at back-to-school shopping time and waiting in long lines for coffee may make your head spin, more than 5,000 people from the Democratic Republic of Congo (DRC) understand true chaos. They fled conflict between the Congolese Army and the M23 rebel group this past May.
Only six months had passed since the last time the M23 rebel group captured the city of Goma, and caused thousands of families to flee. This earlier conflict forced 150,000 people from their homes and separated children from their families. The fighting raged for almost 10 days, with rockets falling in schoolyards.
Now, once again, fearing for their safety, families from the Mutaho village outside Goma had to uproot their lives in search of safety.
In May, more than 5,000 mothers, fathers, brothers and sisters found refuge in a place far from home. Thanks to Canadian program manager Anne-Marie Connor and her team at World Vision DRC, a soccer stadium was used to give people a place to congregate, food and shelter and protection from the fighting. In the stadium, they knew they were not alone. They knew that others would be with them in this state of uncertainty. What couldn't be provided was an explanation of how the fighting would end and how long it would be until they could return home.
Anne-Marie's day started off with quiet reflection. She prayed for the DRC, asking for stability, peace and a chance for the country to move beyond the upheaval of constant war. Then all at once, her day changed. In came a request from the United Nations. World Vision had just 24 hours to plan a safe, orderly food distribution for all 5,000 hungry people Anne-Marie and her staff of 20 immediately jumped into fifth gear. They pulled together all of the paperwork and coordinated all of the organizations and facilities necessary to ensure food could be provided in time.
The food delivered by the UN's World Food Programme included maize, beans and cooking oil. These items are full of fat, protein and carbs and are necessary for basic nutrition. They're also easy to transport and distribute to large groups of people.
Although there were no answers about when the fighting would end, or when they could return home, they knew their families would be fed.
Over the past two months, almost a million people have fled the fighting and are living in makeshift camps in transit centers managed by the International Organization for Migration. Families don't know when or how they'll be able to go home.
But one thing is certain: The World Vision DRC staff is now equipped to do the best job possible for those in need. Thanks to the organizational tools and skills they have acquired from Anne-Marie, they will be able to continue helping long after her time in the DRC has ended and she has returned home to Canada. This, she says, is the most rewarding part of her work.
Canadian aid worker Anne-Marie Connor is leading World Vision's response to the chaos in the eastern Democratic Republic of Congo.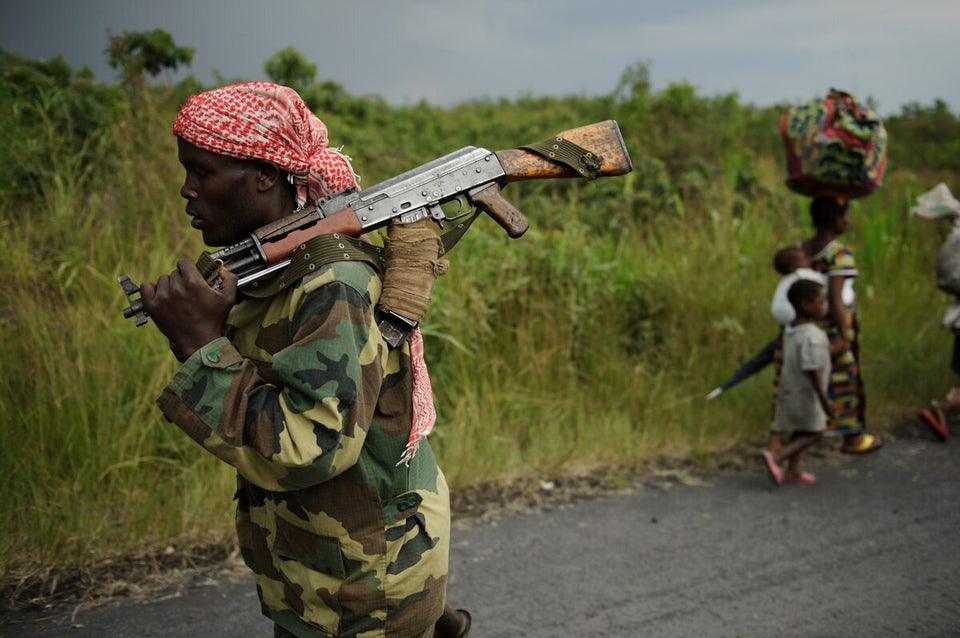 Congo Conflict