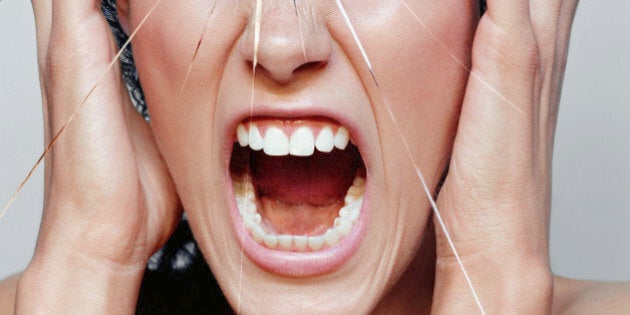 Psychotic disorders are frequently accompanied by significant and disabling cognitive losses. These cognitive difficulties can persist even when other symptoms (delusions, hallucinations) are well controlled by anti-psychotic medications. Well-researched cognitive problems include difficulties with short term and working memory, focusing, sequencing (essential for planning), judgment and problem solving.
You may not have heard much about these problems. Unfortunately, too often neither have the people who have them. Though people with Alzheimer's or traumatic brain injuries (or almost all other disorders) are informed about their situations, there are very few psycho-education programs for adults who develop schizophrenia.
Not only are people with the illnesses not receiving the information they need, but the families who very often provide daily caregiving are also not learning about these common problems.
This lack of information has enormous negative consequences. For instance, families who have not been told about these cognitive losses, may have very different interpretations of a family member's difficulties in keeping a room clean or in not relaying phone messages. Parents will respond differently to these kinds of situations if they learn that this behaviour isn't willful, but is symptomatic of an ongoing brain disorder.
Why don't people learn about these cognitive losses?
People with the most severe mental illnesses often aren't able to advocate for themselves. Their interests are assumed to be represented by consumer/survivor groups who have become very powerful in recent years. The concerns of these groups are well expressed in this column by the Coordinator of the Empowerment Council at Toronto's Centre for Addictions and Mental Health. Though this Coordinator is convinced that trauma is the key to understanding the troubles facing people with mental health problems, research psychiatrists are not; this recent article summarizes current thinking on the causes of schizophrenia.
Besides failing to advocate for comprehensive psycho-education programs for people with psychotic illnesses, consumer/survivor groups don't educate people about the cognitive remediation programs that have been a significant focus for research funds from the U.S. National Institute of Mental Health in recent years. Numerous programs now have considerable evidence attesting to their benefits.
Canada shares with the U.S. the same problems about lack of appropriate advocacy for people with the most severe illnesses. However, there are a few programs incorporating the best evidence-based approaches. The most well known internationally is Columbia University's Lieber Recovery Clinic focusing on people with psychotic disorders.
During a recent visit to the Lieber Center, I was inspired by all that the Clinic and its Director, Dr. Alice Medalia, are accomplishing. Dr. Medalia was the prime mover in creating the annual Cognitive Remediation in Psychiatry conference, a unique venue for promoting and publicizing research. Dr. Medalia also co-authored a downloadable handbook for those who want to help people with cognitive dysfunction associated with psychiatric disabilities; this valuable resource, published by New York state's Office of Mental Health, is written in simple language.
Because cognitive challenges are the major obstacle in my daughter's difficulties in learning to manage more parts of her life, I've tried to locate Canadian cognitive remediation programs. I've been unsuccessful, but through Dr. Medalia, I've learned about Queen's University professor, researcher and clinician, Dr. Christopher Bowie.
Dr. Bowie's research, like that of Dr. Medalia, makes use of various computer-based programs that help people improve a variety of cognitive skills necessary for daily functioning. Both clinicians are part of the growing number of researchers who have seen the limits of computer programs that are used in isolation. Clients may get much faster at specific computer tasks or better at using their working memories, but this hasn't translated into improvements in daily tasks like managing a bank account, learning a new bus route, or persuading a landlord to fix broken plumbing.
Both Dr. Medalia and Dr. Bowie embed computer-based activities into broader psycho-social rehabilitation programs. And their research projects show significant improvements for participants. But the delivery of these specialized programs require professional staff.
A growing option for supporting recovery from mental illnesses is for the mental health system to employ increasing numbers of peer support workers. I'm a fan of peer support; my daughter is currently benefitting enormously from her peer support worker's help in her volunteer work at a seniors' residence.
Useful as peer support can be in certain situations, and appealing as it can be to cash-strapped mental health systems, it is not a substitute for the underfunded specialized programs that people with the most severe illnesses deserve.
Dr. Bowie, in a recent phone call, emphasized the complexity of the job that clinicians are required to do in individually modifying programs like cognitive behavioural therapy to meet the needs of people with schizophrenia. Comprehensive cognitive remediation programs require very well trained and highly experienced staff.
I asked Dr. Bowie about the availability of programs like the ones he creates for research purposes. The answer wasn't encouraging.
We can't expect researchers to spend their time lobbying mental health services to include specific programs. And it's been very clear that consumer leaders aren't interested in promoting services based on recognition that some mental illnesses are actually brain disorders; in fact, the new national guidelines for peer training makes it very clear that this training shouldn't involve education about mental illnesses.
Fortunately, other guidelines have been developed in recent years. The Mental Health Commission of Canada's guidelines for promoting family involvement emphasize the need for mental health services to actively involve families in planning programs. Family caregivers are often overwhelmed by the extensive and complex care their family member needs. However, if we want our family members to have the best opportunities to rebuild their lives, it is up to us to push for the improvements we want to see.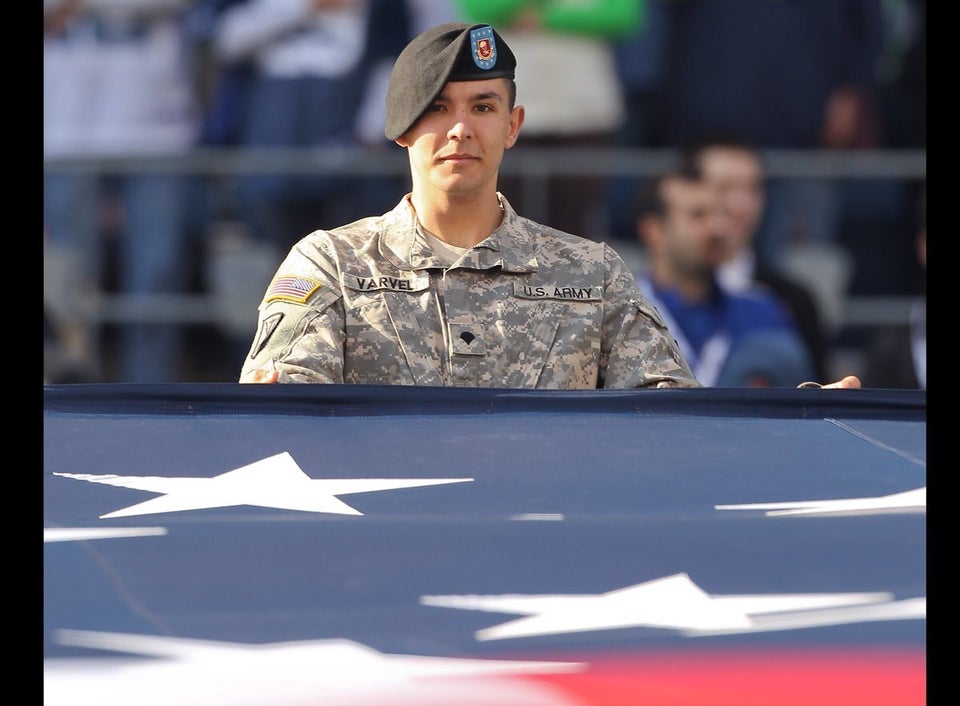 Mental Health: 7 Signs That May Signal PTSD
Popular in the Community